Our Governors
A warm welcome to our dedicated team of governors.
Peter Nickoll (Acting Chair of Governors), Andy Limbert and Mani Janakiraman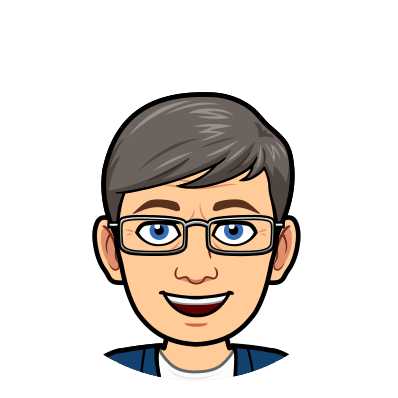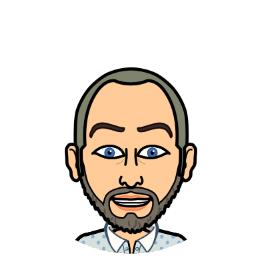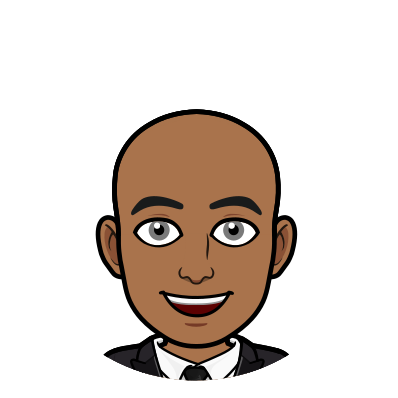 ---
---
---
Rachel Rice (Head teacher), Daniel Peel, and Vincent Lajux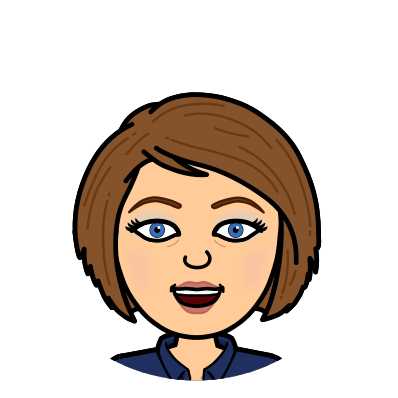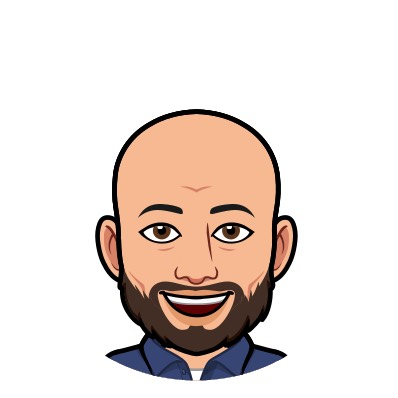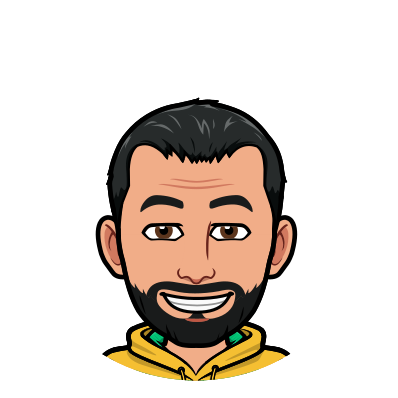 Our clerk to governors is Jo Cooke
All state primary schools are accountable to their governing bodies, which in turn are accountable to parents and the community. The Governing Body is made up of members of the local authority, community, parents and staff. We have recently reconstituted to ensure our makeup and roles are in line with statutory guidelines and had a full review of governance, following Ofsted guidance.
The term of office for all governors, except the Head teacher, is 4 years.
If you would like to find out more about being a school governor, please see the attachment at the bottom of this page. We currently have a vacancy for a new governor.
In every school newsletter, there is an update from our governors in 'Governor's Corner'. To read these, please refer to the newsletters held on the parent newsletter page. These give you an up-to-date overview of governor support and actions; they are written every two weeks.
At Deanshanger Primary School we have a dedicated team of governors, committed to the key roles of -
Prioritising the highest Safeguarding practice and that the school is a safe and happy learning environment.
Ensuring that the school fulfils all its statutory obligations and that all information regarding this is easily accessible on the school website.
Determining the strategic direction of the school through the School Improvement Plan (SIP) and ensuring that this is based on an annual and accurate Self Evaluation Form (SEF).
Monitoring and evaluating the progress of children against the annual targets outlined in the SIP.
Monitoring and evaluating the progress of senior leadership to ensure progress in all areas and the smooth running of the school.
Being visible in the school through link governor visits and supports subject improvement in line with the SIP.
Approving and monitoring the budget.
Supporting the recruitment of excellent staff.
The full Governing Body meet four times a year with sub-committee meetings for Curriculum, Personnel, Premises, and Finance in between.
To contact the Chair of Governors - Mr David Aaronson directly, please use the following email address - ChairofGovernors@deanshanger.northants.sch.uk or for postal correspondence, please use the school address below.
Elected PARENT GOVERNORS (1)

---
Vincent Lajux.
I've been a governor at Deanshanger Primary School since October 2020, I have two children currently at Deanshanger Primary Scool.
I am currently an engineering manager for an aerospace engineering company leading and I have experience leading project and people to deliver project.
In the past, I have had different involvement in supporting educational organisation, during my university life I have been a member of the Student union to represent the view of the students. I have also been previously a Parent Governor at Saint Mary's and Saint Giles Primary school.
I am looking forward to supporting the school by being a governor to help to develop and support the governance of the school, and possibly provide some input and guidance for the benefit of all the stakeholders of the school.
Pecuniary Interest – None
Current Term of Office 31st July 2020 - 12th July 2024
Co-opted governors (4)
Peter Nickoll - Acting Chair of Governors - Committee Membership: Chair Curriculum
EYFS and Year 1 Link Governor
I have had 47 years experience working in and supporting primary schools across the country. I began my teaching career in Kent in 1971, moved for promotion to Buckinghamshire and finally to Northamptonshire.
I was headteacher of a primary school in Buckinghamshire 1984-1990 and at Deanshanger Primary School between 1990 – 1997. In 1997, I was appointed General Education Inspector and Adviser. During my time as an inspector I undertook over 40 OFSTED Inspections leading 20 of them.
In 2005, I was appointed Principal Adviser for Primary Education in Northamptonshire and was responsible for the quality of and standards in Northamptonshire Primary Schools.
In 2008, I resigned from the Council and worked for myself as an Independent Consultant providing advice and support to over 45 primary schools.
I finally retired in 2018 but wish to share my knowledge and expertise by offering advice and support to the headteacher and governors of Deanshanger Primary School.
Pecuniary Interest: None
Current Term of Office: 01/04/2019 - 31/03/2023
---
Andy Limbert - Committee Membership: Chair of Curriculum Committee, Vice Chair Personnel Committee and joint SEND lead, safer recruitment lead
Year 4 Link Governor
I am a retired hotelier with over 40 years of experience running large hotels, both in this country and overseas.
Having lived in the village for more than 30 years, I have always taken an interest in both the primary and secondary schools. In their youth, both of my grown-up children attended the schools and benefitted from the excellent education which they received.
When running hotels I have been active within schools in a number of areas, having worked with education establishments as a careers advisor, mentor and other supporting roles.
I truly believe in the importance of a sound education and I hope I will bring to the team at the school, the knowledge and experience which I gained from the variety of roles which I have held in industry.
For many years I have been active within the village community, serving as a Parish Councillor, and together with my wife, we started and ran the Deanshanger Feast for over 16 years.
I am looking forward to furthering my involvement in the community, by supporting and working with the team at the school.
Pecuniary Interest - None
Current Term of Office 19th July 2021 - 18th July 2024
---
Mani Janakiraman
Year 5 Link Governor
I've been a governor at Deanshanger Primary School since December 2020.
I have more than 20 years of professional experience having worked with many international banks, Public utility and Non-profits. I have been a Founder CEO of a tech start-up and hold directorship within an IT and Business Consultancy for the last ten years.
I grew up in a proud teaching family where both of my parents were teachers in a primary school setting. My siblings were also trained to be qualified teachers. I feel passionate about contributing to the wonderful cause of education which has the power to elevate all strata of the society.
As a Governor, I look forward to providing an objective input to the Governing Council's decision-making process with a view to improving the functioning of the school for the benefit of all stakeholders (pupils, staff and parents) and elevating the status of the school within the Community.
Pecuniary Interest - None
Current Term of Office 1st Dec 2020- 16th July 2021
Elected Staff Governor (1)
Daniel Peel - member of Personnel Committee, Finance Committee and lead governor for health and safety
Year 3 Link Governor
Pupil Premium Link Governor
Sports Premium Link Governor
I am a proud dad of 3 children in the school. I have lived locally in the Milton Keynes area all my life.
In 2018, I was employed by the school as a Learning Support Assistant in year 4. Whilst this was a big change from being in corporate business for 15 years, I really enjoyed the change in direction and realised how rewarding working and supporting children could be. In September 2019 I moved to an Office admin role, where I now look after the schools admin and still have contact with the children during the week.
Becoming a member of the Governing body is a way for me to give back to a school that has given my children so much. I am hoping it will give me further opportunities to make a difference and support our school in the future. I enjoy and thrive on the challenge that comes with every aspect of school life and am passionate about high-quality education for each and every child to reach their potential. I would like to contribute to providing an infrastructure and environment to ensure outstanding education is given to all children at Deanshanger Primary. Schools should be a safe, secure and happy environment for staff and pupils alike, and as staff governor, I believe I can help support the school.
Pecuniary Interest – Office Team
Current Term of Office started - 13/09/2018 - 16th July 2021
LA Governor (1)
Head Teacher
Rachel Rice - Committee Membership: All Committees
I had the pleasure of being a Head teacher in two other schools before joining Deanshanger in 2014. After an amazing family experience in Thailand, both personally and professionally, we moved to the UAE for my first headship. The interesting thing is that it may have been in the middle of the desert with sprinklers trying to keep us cool in the playground, but everything else was pretty much the same as the UK - the same curriculum with same expectations and fabulous children keen to learn!
We then moved as a family to Kampala in Uganda and all I can say is WOW! The most beautiful country and people with incredible staff, children and families. The school was a British International School and held all of the features of school life that I hold dear - open communication, teamwork, dedication, high standards, a broad curriculum, well-matched resources and lots of smiles.
Arriving back in the UK with my family in 2014 was a shock in some respects but very familiar in others. I went to Old Stratford Primary as a child and spent my secondary years at EWS here in Deanshanger ( formerly known as Kingsbrook)! I even did supply work here 20 years ago when I was starting a family!
I feel privileged to work in such a vibrant and community-focused school. We have been on a strong journey of reflection and school improvement and, in reality, this will not have an endpoint! There is always new educational research, external and internal feedback, changing expectations and individual needs to focus on. It's interesting how the world of education constantly changes but tried and tested strategies return.
We are well-supported by all stakeholders, have a very active PTA, parents that show a huge interest in their child's education and very importantly, happy and polite children that come to school eager to learn – the recipe for learning success.
I am also very fortunate to work alongside a committed team of governors that constantly challenges us as critical friends whilst supporting our forward direction. We work strategically to ensure that our School Improvement Plan is acted upon in a timely manner and that all other advice is reflected upon to ensure our school is constantly moving towards being outstanding in the widest sense.
Pecuniary Interest - Employee
Current Term of Office started – 31st August 2014
Governor Meeting Dates 2021-2022
| Meeting Type | Date & Time |
| --- | --- |
| FGB | Monday 11th October 6.00pm - 8.00pm |
| Personnel Committee | Monday 8th November 6.30pm - 8.00pm |
| Finance/Premises Committee | Monday 15th November 6.30pm - 8:00pm |
| Curriculum Committee | Monday 22nd November 6:30pm - 8:00pm |
| FGB | Monday 6th December 6:00pm - 7:00pm |
| Personnel Committee | Tuesday 15th March - 6:00pm - 7:00pm |
| Finance/Premises Committee | |
| Curriculum Committee | Tuesday 15th March - 7:00pm - 8:00pm |
| Learning Walks | TBC |
| FGB | |
| Personnel Committee | |
| Finance/Premises Committee | |
| | TBC |
| | |
| Year group leads governor visits | These meetings will take place WC 15/11/2021 and will continue every term from this point. Teachers and senior year group leads will attend with governors assigned to that year group. |
Governor Meeting Dates 2020-2021
DPS Governing Body Meeting Schedule: FGB and Committee Meeting Dates, Sept 2021 – Sept 2022
| Meeting Type | Date & Time |
| --- | --- |
| FGB | Monday 12th October 6.00pm - 8.00pm |
| Personnel Committee | Monday 2nd November 6.30pm - 8.00pm |
| Finance/Premises Committee | Wednesday 11th November 6.30pm - 8:00pm |
| Curriculum Committee | Monday 7th December 4.45pm - 6:15pm |
| FGB | Monday 6th December 6:00pm - 8;00pm |
| Personnel Committee | TBC |
| Finance/Premises Committee | TBC |
| Curriculum Committee | TBC |
| Learning Walks | TBC |
| FGB | |
| Personnel Committee | |
| Finance/Premises Committee | |
| | TBC |
| | |
| Year group leads governor visits | These meetings will take place WC 15/11/2021 and will continue every term from this point. Teachers and senior year group leads will attend with governors assigned to that year group. |
Governor Meeting Dates 2018-2019

DPS Governing Body Meeting Schedule: FGB and Committee Meeting Dates, Sept 2018 – Sept 2019
| | |
| --- | --- |
| Meeting Type | Time & Date |
| FGB (agenda: to include election of officers, Sub Committees and Chairs for 2018-2019, all Governor Roles, Declaration of Conflict of Interest, other statutory admin, SEF/SIP, etc.) | Thursday, 13th September 2018 6.30-8.30pm |
| | Thursday, 18th October 2018 8.30am-12.30pm |
| Personnel Committee (focus on PM reviews/outcomes all staff) | Thursday, 8th November 2018 6 – 8pm |
| Finance/Premises Committee | Monday, 12th November 2018 6-8pm |
| Performance/Curriculum Committee (agenda: to include recent data capture and feedback from 'Invited Experts') | Monday, 26th November 2018 6-8pm |
| | Tuesday, 4th December 2018 6.30-8.30pm |
| Performance/Curriculum Committee (agenda: to include recent data capture & feedback from 'Invited Experts') | Monday, 4th March 2019 6-8pm |
| | Tuesday, 12th March 2019 8.30am - 12.30pm |
| Finance & Premises Committee (agenda: to include budget discussion) | Monday, 25th March 2019 6-7.30 |
| FGB (agenda: to include budget discussion/agreement in principle of draft budget if available) | Monday, 1st April 2019 6.30-8.30 pm |
| Personnel Committee (agenda: to include consideration of staffing issues for 2018-2019 academic year) | Monday 3rd June 2019 6-7.30pm |
| Finance & Premises Committee | Thurs 6th June 2019 6-7.30pm** |
| Performance/Curriculum Meeting (agenda: to include data capture info & feedback from 'Invited Experts' | Thursday 11th July 2019 6-8pm** |
| FGB* (agenda: to include final data capture | Thursday, 18th July 2019 6.30-8.30pm** |
| FGB FGB (agenda: to include election of officers, Pecuniary Interests, other statutory admin, SEF/SIP) | Monday, 16th September 2019 6.30-8.30 pm |
Governance 2020-2021

Name
Type of governor - Lead role/Chair/Vice-Chair (if any)
No. of full governor meetings attended

No.of committee meetings and Virtual Learning Walks (LW) attended

Priority/Link role
Governor training from Sept 2020
David Aaronson

Co-opted

Chair of Governors

FGB 12th Oct

---

FGB 7th Dec

---

Extraordinary virtual meeting 3rd Jan

---

Meetings attended 3/3

Weekly Catch Up's with HT

---

Personnel 1/1

---

Finance & Premises & resources

1/1

---

Curriculum

1/1

SEND, Most Able LAC Safeguarding

Prevent, Feb 2019
Andy Limbert
Co-opted

FGB 12th Oct

---

FGB 7th Dec

---

Extraordinary virtual meeting 3rd Jan

---

Meetings attended 3/3

Personnel 1/1

---

Finance & Premises & resources

1/1

---

Curriculum

1/1

Y4 Link Governor SEND Safer Recruitment Pay and Perfromance

Geordie Stewart
Co-opted

FGB 12th Oct

---

FGB 7th Dec

---

Extraordinary virtual meeting 3rd Jan

---

Meetings attended 3/3

Finance & Premises & resources

1/1

---

LW (Virtual)

Y2 - 1/1

Y2 Link Governor
ManiJanakiraman
Co-opted

FGB 12th Oct

---

FGB 7th Dec

---

Extraordinary virtual meeting 3rd Jan

---

Meetings attended 3/3

LW (Virtual)

Y2 - 1/1

Y5 Link Governor
Vincent Lajux.

Elected Parent Governor

FGB 12th Oct

---

FGB 7th Dec

---

Extraordinary virtual meeting 3rd Jan

---

Meetings attended 3/3

Finance & Premises & resources

1/1

Hannah Bailey
Elected Parent Governor

FGB 12th Oct

---

FGB 7th Dec

---

Extraordinary virtual meeting 3rd Jan

---

Meetings attended 3/3

Personnel 1/1

---

Curriculum 1/1

Y6 Link Governor
Daniel Peel
Elected Staff Governor

FGB 12th Oct

---

FGB 7th Dec

---

Extraordinary virtual meeting 3rd Jan

---

Meetings attended 3/3

---

Finance & Premises & resources 1/1

---

LW (Virtual) Y3 - 1/1

Y3 Link Governor

Lead Health and Safety Governor

Pupil and Sports Premium Link Governor

Health and Safety.

Child Protection (NSPCC)

Peter Nickoll

LA Governor

Vice Chair of Governors

FGB 12th Oct

---

FGB 7th Dec

---

Extraordinary virtual meeting 3rd Jan

---

Meetings attended 3/3

Personnel 1/1

---

Curriculum 1/1

FS & Y1 Link Governor

Curriculum Senior Leadership

Rachel Rice
Head Teacher

FGB 12th Oct

---

FGB 7th Dec

---

Extraordinary virtual meeting 3rd Jan

---

Meetings attended 3/3

Weekly Catch Up's with Chair of Governors

---

Personnel 1/1

---

Finance & Premises & resources

1/1

---

Curriculum

1/1

GDPR Governor

Ama Bimpong
Clerk

FGB 12th Oct

---

FGB 7th Dec

---

Extraordinary virtual meeting 3rd Jan

---

Meetings attended 3/3

---

Personnel 1/1

---

Finance & Premises & resources

1/1

---

Curriculum

1/1

Clerk
Governance 2018-2019
| | | | | | |
| --- | --- | --- | --- | --- | --- |
| Name | Type of governor | No. of full governor meetings attended | No. of committee meetings and Learning Walks (LW) attended | Lead Gov | Governor training from Sept 2018 |
| | | | | | |
| | Chair/Vice-Chair (if any) | | | Priority/Link role | |
| David Aaronson | Co-opted | 03-Mar | LW 2/2 | SEND | Prevent, Feb 2019 |
| | | | | | |
| | Vice Chair | | | Most Able | |
| | | | | | |
| | | | | LAC | |
| | | | | | |
| | | | | BNTO | |
| | | | | | |
| | | | | School Council | |
| George | Elected Parent | 03-Mar | LW 1/2 | British Values | Safeguarding Update(Working Together 2018) |
| | | | | | |
| Fairweather | | | | English | Ofsted Ready (LA) |
| | | | | | |
| | | | | RE | |
| Michelle Fernandez | Co-opted | 03-Mar | LW 0/2 | Pupil Premium | Safeguarding Update (Working Together 2018) |
| | | | | | |
| | Vice Chair | | | Sports funding | Ofsted Ready (LA) |
| | | | | | |
| | | | | Maths | |
| | LA Governor | 03-Mar | LW 1/2 | | Child Protection (NSPCC) |
| | | | | | |
| | Chair | | | Safer Recruitment | Safeguarding Update (Working Together 2018) |
| | | | | | |
| | (until 12/4/2019) | | | Safeguarding | Ofsted Ready (LA) |
| | | | | | |
| | | | | Equality | Safeguarding for Governors |
| | | | | | |
| Sue Forman | | | | | Prevent, Feb 2019 |
| | | | | | |
| | | | | | FFT Dashboard, Feb 2019 |
| | | | | | |
| | | | | | |
| | | | | | |
| | | | | | |
| | | | | | |
| | | | | | |
| | | | | | |
| | | | | | |
| | | | | | |
| | | | | | |
| Jonathan Heap | Co-opted Governor (from 1/4/2019) | 01-Jan | LW 0/0 | | Safeguarding |
| | | | | | |
| | Chair from 12/4/2019 | | | | Equality |
| Ken Turner | Co-opted | 01-Feb | LW 1/2 | Computing | Safeguarding Update (Working Together 2018) |
| | | | | | |
| | | | | Science | Ofsted Ready (LA) |
| | | | | | |
| | | | | Website | New Governor Induction |
| Chris Stevenson | Parent Governor | 02-Feb | LW 0/1 | English | New Governor Induction |
| | | | | | |
| | (frrom 4/12/2018) | | | | |
| Nyree McKenzie | Elected Staff Governor | 03-Mar | N/A | Health & Safety | Safeguarding Update (Working Together 2018) /INSET |
| | | | | | |
| | | | | | New Governor Induction |
| | | | | | |
| | | | | | |
| Andy Limbert | Co-opted | 02-Mar | 01-Feb | | Safeguarding Update (Working Together 2018) |
| | | | | | |
| | Lead Gov: Maths, SEND | | | Maths | |
| | | | | | |
| | | | | SEND | |
| Rachel | Head teacher | 02-Feb | | GDPR | |
| | | | | | |
| Rice | | | | Arts | |
| Liz Wynder | Co-opted | 02-Feb | | Science | Safeguarding Update (Working Together 2018) |
| | | | | | |
| (resigned at end of Term 3 2019) | | | | Health & Safety | |
| | | | | | |
| | | | | Website Compliance | |
| | | | | | |
| | | | | Governor CPD | |
| Hannah Ward | | | | | |
| | | | | | |
| | Clerk | | | | |
| | | | | | |
| | | | | | |
| | | | | | |
| | | | | | |
| Associate Members | | | | Expertise | |
| Jonathan Heap | Associate Member - now full member of GB from 1/4/2019 | | | Strategy, Vision | Sept 2018, 1 year FGB appointment |
| Sach Grant | Associate Member | | | HR/Recruitment | Sept 2018, 1 year FGB appointment |
| Peter Nickoll | Associate Member - now full member of GB from 12/4/2019 | | | Curriculum, Senior Leadership | Sept 2018, 1 year FGB appointment |
| | | | | | |
| Sue Forman Associate Member tba | | | | | |
| | | | | | |
| from 12/4/2019 | | | | | |
| | | | | | |
| Please note: Appeals Panels are set up as required to enable the most appropriate membership is appointed | | | | | |
Governance 2017-18
Name

Type of governor

Lead role/Chair/Vice-Chair (if any)

No. of full governor meetings attended

No. of committee meetings and Learning Walks (LW) attended

Priority/Link role

Governor training from Sept 2017

David Aaronson

Co-opted

4/4

4/4

LW 2/2

SEND

Most Able

LAC

Online: Gov Refresher, Performance Data

In House Briefings: Performance Data, Finance, Preparation for Ofsted

George

Fairweather

Elected Parent

4/4

4/5

LW 1/1

British Values

English

New Gov Induction

In House Briefings: Performance Data

Finance, Preparation for Ofsted

Michelle Fernandez
Co-opted
4/4

5/5

LW 2/2

Pupil Premium

Sports funding

Maths

In House Briefings: Performance Data, Finance

Julie

Fletcher

Elected Parent

(Resigned Dec 2018)

2/2

2/2

LW 1/1

English (until Dec 2017)

CPD (until Dec 2017)

Sue Forman

LA Governor

Chair

4/4

8/8

LW 2/2

SEND

Most Able

Science

Safer Recruitment (from Dec 2017)

Online: Gov Refresher, Performance Data, NSPCC Safer Recruitment.

Taking the Chair,

InHouse Briefings: Performance Data, Finance, Preparation for Ofsted

Rev. Stephanie Hibberd

Co-opted

Vice Chair

(resigned June 2018)

3/3

3/3

LW 1/1

Safeguarding

RE

Safer Recruitment

Gov CPD (from Dec 2017)

In House Briefings:

Performance Data, Finance, Preparation for Ofsted

Nic Masters

Elected Parent

(from 04/12/2017)

2/2

1/1

LW 1/1

English

Arts

New Governor Induction

In House Briefings:

Performance Data, Finance, Preparation for Ofsted

Trevor Gregory

Elected Staff Governor

Resigned July 2018

3/3

1/2

LW N/A

Computing

GDPR

Andy Limbert
Co-opted
3/4

4/4

LW 1/1

Maths

New Governor Induction

HT PM Panel

In House Briefings: Performance Data, Finance, Preparation for Ofsted

Rachel

Rice

Head teacher

4/4

8/8

LW 2/2

In House Briefings: Performance Data,

Finance, Preparation for Ofsted

Liz Wynder

Co-opted

4/4

3/3

LW 1/1

Science

Health & Safety

Website

New Governor Induction

Online: Governor Induction, Performance Data

In House Briefings: Performance Data, Preparation for Ofsted

Clare Avery

(until Dec 2017)

Hannah Ward (from

March 2018)

Clerk

2/2

2/2

3/3

LW N/A

3/3

1/1 LW Clerked
governance 2016-17
Name

Type of governor and office held (if any)

No. of FGB meetings attended

No. of committee meetings attended

Link role

Governor training

David Aaronson

LA Governor

Chair Cur&Com

LAC

SEND (Joint)

6/6

3

2 learning walks

RE

SEND ( Joint)

-

Trevor Gregory

Elected Staff Governor

4/6

2

N/A

-

Philippa Doyle

Elected Staff Governor

5/6

3

N/A

-

Michelle Fernandez

Co-opted

Governor

6/6

3

2 learning walks

Sport

Pupil Premium

Maths

Julie Fletcher

Elected Parent Governor

5/6

3

2 learning walks

English

CPD

Safer Recruitment

Pay & perf panel

School finance for governors

Stephanie

Hibberd

Chair of

Governors

6/6

3

2 learning walks

Safeguarding

RE

Pay & perf panel

Sue Forman

LA Governor

V-Chair

Head Perf. Man.

SEND (Joint)

5/6

3

2 learning walks

SEND

Assessment

Pay & perf. panel

Gov. induction

School perf. data

Jonathan Heap

Community Governor

Chair of Governors

5/6

2

2 learning walks

Rachel Rice

Head teacher

Diane Smith

Associate Member

(Resigned Dec 2016)

2/2

N/A

-

Sarah Webb

Associate Member

5/6

N/A

-