Year 5 — Ankylosaurus and Dilophosaurus
Class teachers
Mrs. Hannah Bailey (Ankylosaurus) and Mr. Niall Taylor (Dilophosaurus)
Learning Support Assistants and 1:1s
Phase Leader and Deputy Head
Mr. Mike Pennington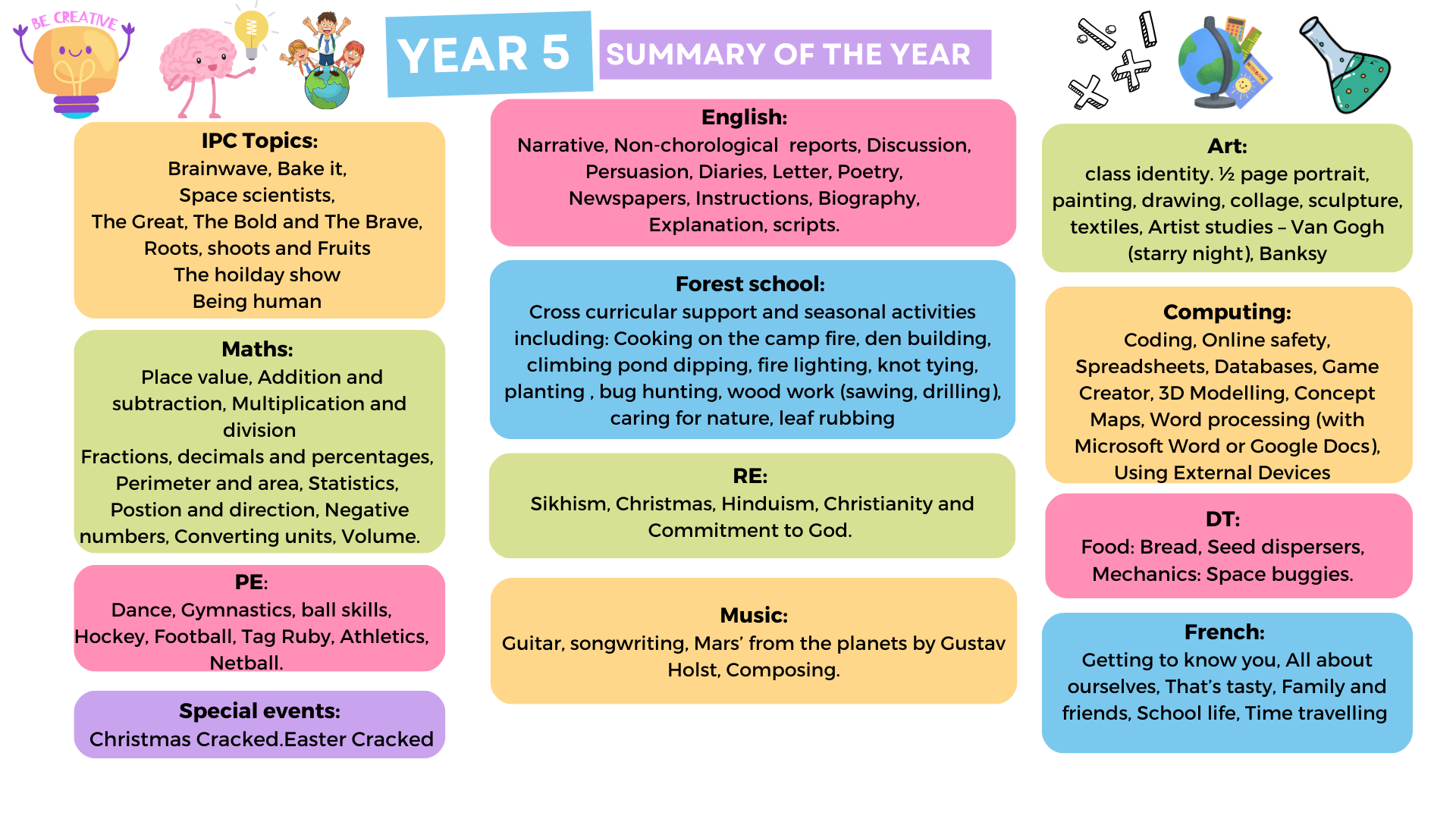 Term 1 overview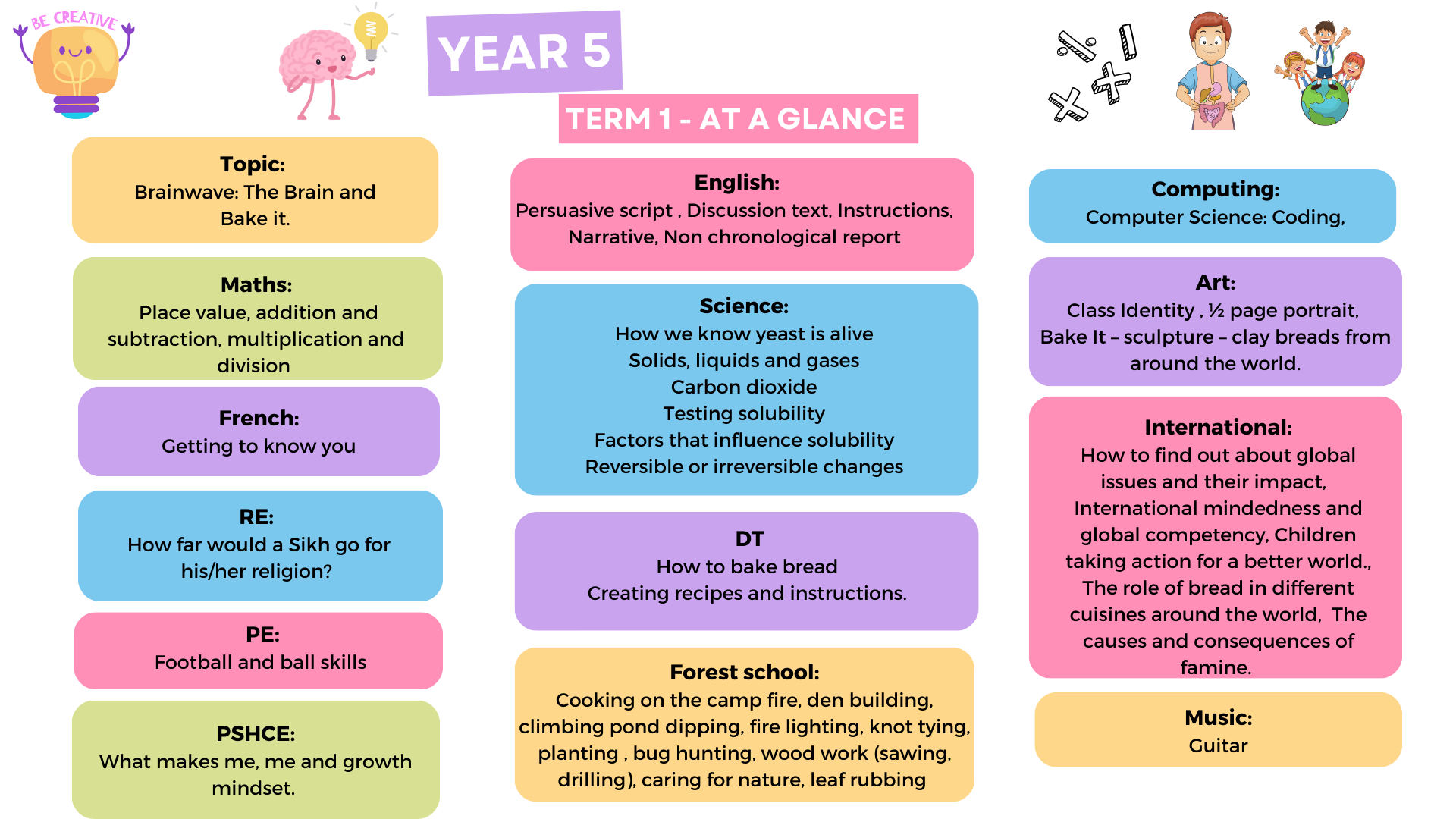 Term 2 overview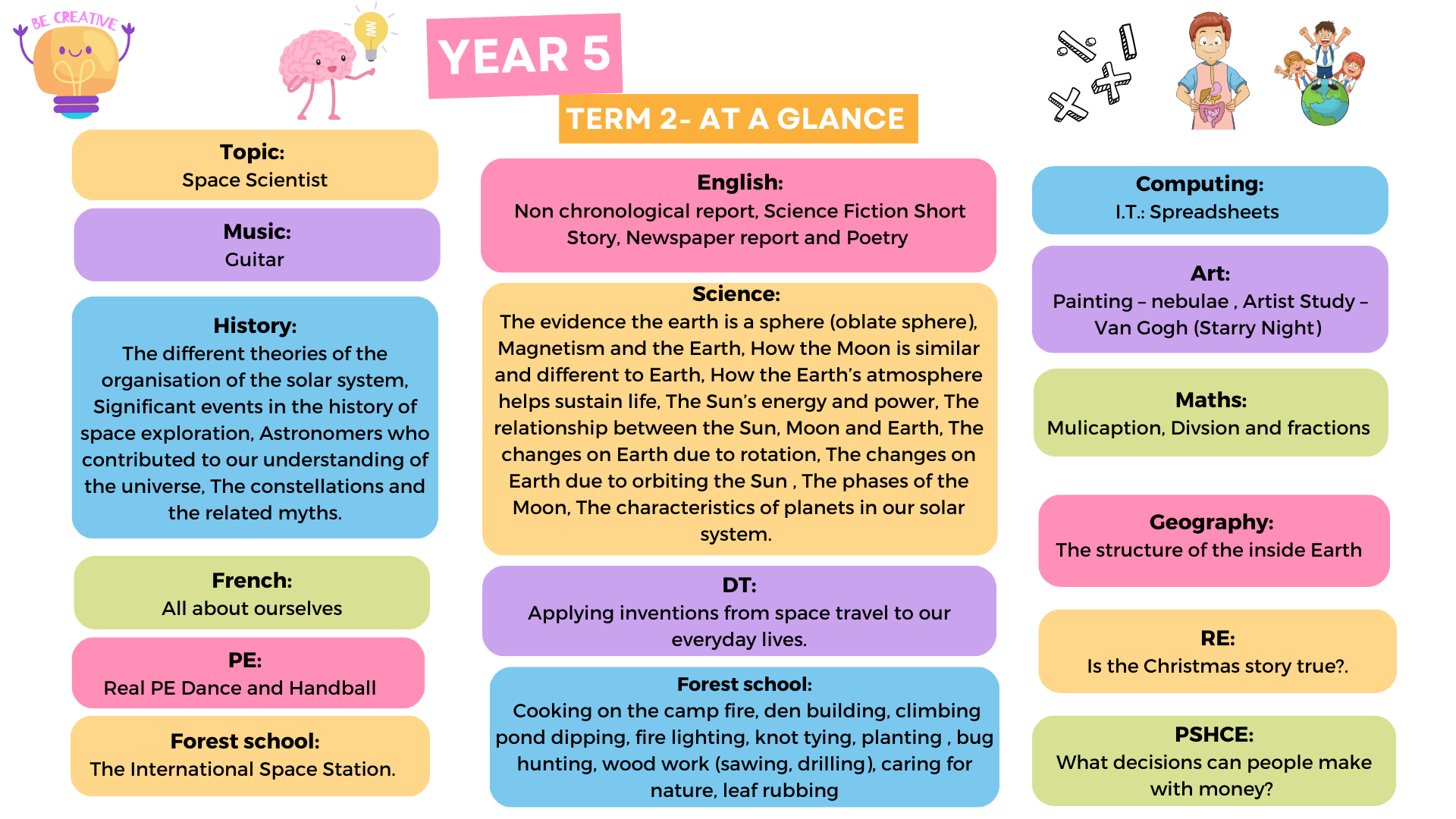 Term 3 overview

Coming soon
Term 4 overview

Coming soon
Term 5 overview

Coming soon
Term 6 overview

Coming soon
30th October 2023
Welcome back! We hope you had an enjoyable and restful half-term break.
The children all settled well during the first term and we are looking forward to building on this progress in the run up to Christmas, with lots of fun adventures along the way!
· Outdoor PE is on a Friday / Indoor PE is on a Tuesday.
· Forest School will continue to be on Thursday afternoons. As the weather is becoming colder and Forest School can be very muddy, please ensure forest school kit and wellies are in school.
· It is the time of year when the outdoor areas become very muddy. We are asking children again to take off their outside shoes as they enter school and either be in socks or bring in some slippers for indoors.
· Home/School Diaries are checked weekly by teachers. Please ensure these are signed and reading at home has been recorded.
Homework
There will continue to be weekly MyMaths and SPaG.com homework. This will be set on a Monday and is due to be completed by the following Monday. There will also be topic homework set every few weeks. We expect every child to be reading at least 5 times a week at home and for their home school diary to be signed.
The children are also expected to continue learning their times tables on TTRockstars or by any means necessary!
Topics
This term our topic is 'Space Scientists'. We will be going on a trip the National Space Centre on Monday 11th December to enhance our learning. Thank you to those who have signed up via Arbor already.
In Science, we'll be finding out:
· How we can prove that Earth is a sphere
· What our planet is made of
· If the Earth is a magnet
· About the Earth's atmosphere
·Why we need the Sun How the Sun, Earth and Moon are connected
·Why the Earth's rotation results in day and night
·How to make a shadow clock
·How the tilt of Earth's axis gives us the seasons
· How the Moon affects the Earth
· If there is a better place to live than Earth
In Technology, we'll be finding out:
·About the Saturn and Soyuz rockets
· How we can make a model rocket
In international, we'll be finding out:
· About future colonisation of another planet
Class Dojo
Just a quick reminder about 'Class Dojo' stories. We endeavour to post at least once a week something we have been learning about in school. We would really love to hear from you, if your children talk about it at home or any further learning you undertake!
Communication
Please feel free to contact us, our email addresses are below. We endeavour to reply to emails within 2 working days. If your matter is urgent, then please call the office to pass a message on or catch us on the gate at the end of the day.
Kind regards,
Mr Taylor and Mrs Bailey.
Ntaylor@deanshanger.northants.sch.uk
Hbailey@deanshanger.northants.sch.uk
To support learning in maths and English, Year 5 children have made short videos to explain some key concepts.
Exclamation Marks and Question Marks
Apostrophes
Statements and Commands
Contractions
Capital letters
Prime Numbers and Composite Numbers
Square Numbers
Cube Numbers
Digits and words
Factors
Negative Numbers
Factors