Reception — T-Rex and Triceratop
Class teachers
Mrs. Kelly Jacobs (T-Rex) and Mrs. Zoe Watson (Triceratops)
Learning Support Assistants and 1:1s
Miss Stephanie Mazey and Mrs Taylor 1:1
Phase Leader
Miss. Steph Forward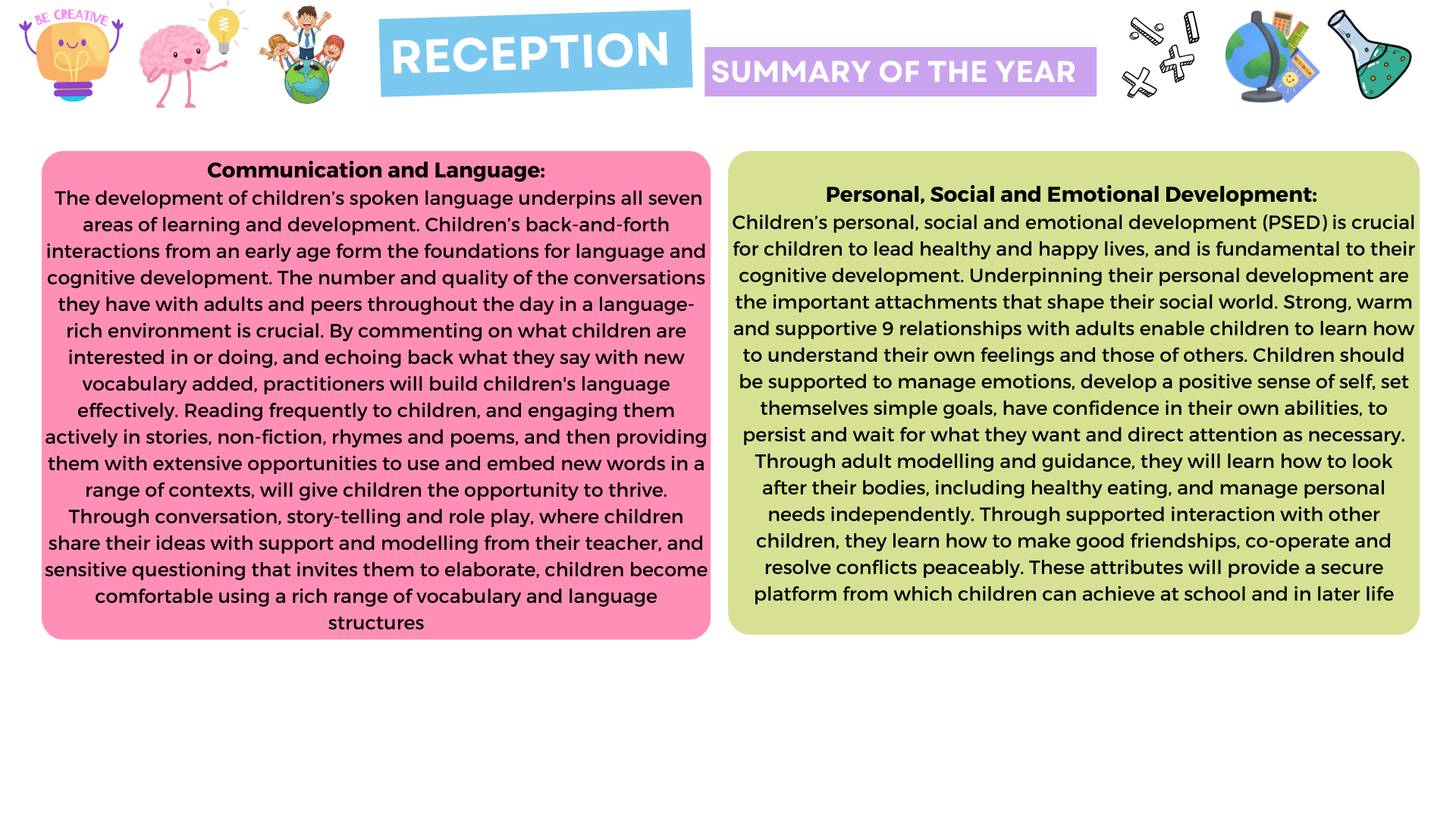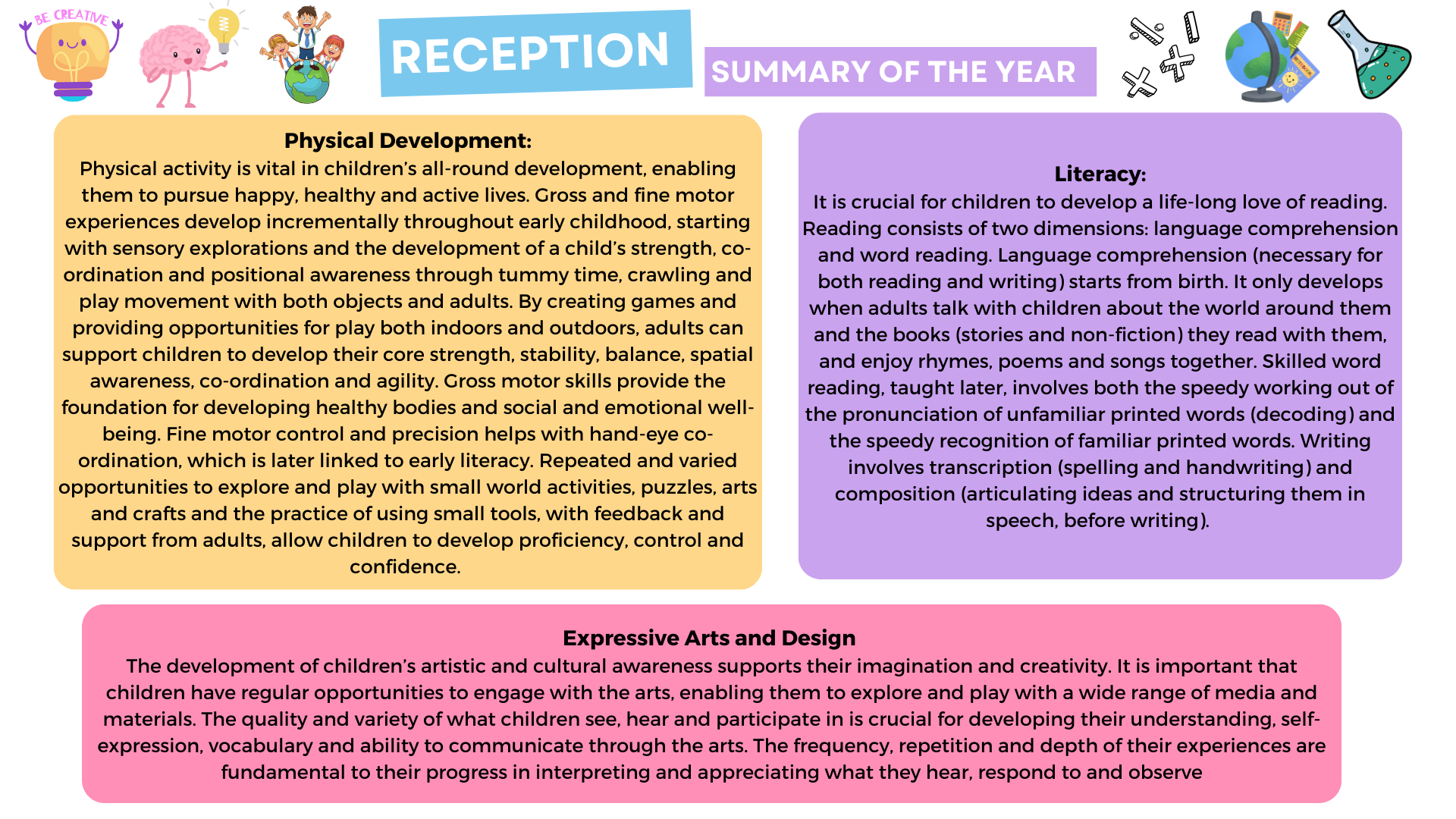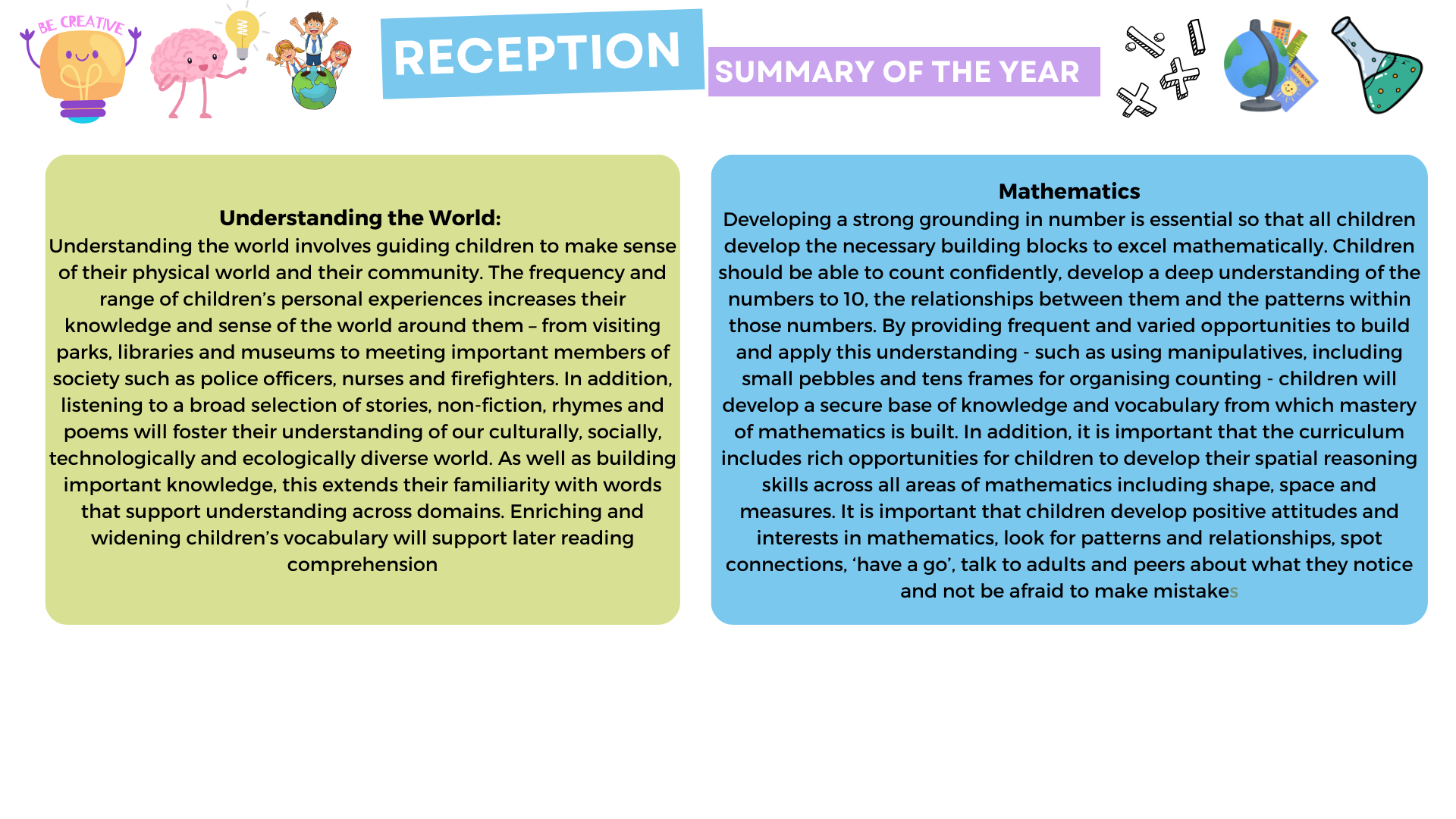 30th October 2023
Welcome back to school, Reception Class parents!
We are thrilled to have the children back with us, ready to embark on an exciting journey of learning and discovery. The term ahead is brimming with promising opportunities for growth and exploration.
This term, we kick off our learning adventure with the enchanting story "Room on the Broom." Our little learners will continue their exciting phonics journey, using their new found phonetic knowledge to write words. They will also delve into more challenging words, expanding their language skills.
In the realm of mathematics, we are set to explore the fascinating world of circles and triangles, diving deep into their properties and meanings. Additionally, our young mathematicians will be extending their grasp of numbers, from 1 to 5, setting the foundation for numerical understanding.
We have an exciting lineup of events for this term, and we want to keep you in the loop. Please stay updated through Tapestry, where we'll be sharing all the important information. Here's a sneak peek at some of the upcoming events:
 1.    Odd Socks Day on the 13th of November: A fun and colourful day to celebrate individuality and diversity.
 2.   Children in Need on the 17th of November: Join us in supporting this fantastic cause, where we'll have special activities and fundraising efforts.
 3.   A trip to the Christmas tree farm – Tuesday 28th November - A wonderful opportunity for our children to get into the holiday spirit and pick our Reception Christmas tree. Details to follow
4,  The Nativity – 14th December - It's the highlight of the season you won't want to miss!
5. Christmas Pyjamas Day – 15th December.
6.   We'll be attending a Pantomime on the 19th December – details will follow shortly.
We have lots of other fun activities coming up to include local library visit, a trip to the coffee shop and Christmas singing at the Methodist church.
Just a few reminders about labelling clothing and shoes: please ensure all items are clearly labelled, especially hats, gloves and scarfs. Anything found (without names) will go to lost property by the library.
Swimming reminder: swimming lessons will start this Friday, if you'd still like your child to take part please sign up via Arbor. A Swimming instructor will be in the pool along with a member of staff (Mrs Watson) and a lifeguard is on duty. Lessons will be in groups of 6-8 (max) please send children to school with a swimming costume, swimming hat, towel and armbands if possible. Crocs or flip-flops would be helpful on the day.
We look forward to an engaging and productive term with your children, and we can't wait to witness their growth and achievements. If you have any questions please don't hesitate to reach out. Together, we'll make this term a memorable and enriching experience for all.