Pupils as Leaders
We are keen to ensure that the pupil's voice in all aspects of school life, is high. We have various groups that run on a daily, weekly or monthly basis to ensure that school life and improvement is based on shared visions.
Prefects
Twelve children have been selected this year, to support the smooth running of various aspects of school life. Their maturity and modeling of school values make them the perfect role models for all other children in the school.
Be Nice to Others (BNTO), formerly known as Anti-Bullying Committee
This committee meets on a half termly basis, after school, and is made up of children, parents, staff, and governors. Pupils are not elected for this committee, they come forward if they are keen to share their views and opinions and commit their time. Our aim is to ensure that Deanshanger Primary School is a happy and safe learning environment. The pupil leaders of BNTO regularly lead assemblies and plan campaigns to increase awareness. Our latest leaflet is attched below.
In the week beginning 13th November 2017, we recognised our 2nd annual BNTO week. This involved various whole school activities planned by the committee including - selling personalised #BNTO wristbands, buddy team building/ PE sessions, word searches, awareness sessions, sharing kind words and a drone film as we built a massive BNTO on the school field. Click below to watch the amazing footage.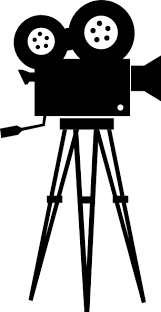 The BNTO are always keen or more children and parents to join the. Let your class teacher know if you'd like to join. The dates for meetings in the next school year are as follows. All meetings are straight after school until 4.15pm.
Tuesday 17th September 2019
Tuesday 19th November 2019
Tuesday 21st January 2020
Tuesday 28th April 2020
Tuesday 16th June 2020
Tuesday 7th July 2020
School Council
Each class elects one pupil to join the school council. Their lunchtime meetings cover a diverse range of topics - all proposed by the children. School Council members report back to their classes about the information discussed and gauge opinions on new plans. They support various aspects of school life including being role models in assembly. School council meetings are openly shared on the noticeboard by the library.
Meet our 2018/19 school councillors here -
Eco team and Litter team
Pupils volunteer to be on these committees. Their activities in school are self-initiated with the overall objective of ensuring that our awareness of 'green' issues is high, that these are modelled on a daily basis and that our school is an environmentally friendly and clean environment.
School Nutrition Action Group (SNAG)
The previous SNAG committee hold annual 'interviews' for new pupil leaders of the SNAG. The lunchtime meetings are based on sharing ideas to improve our understanding of healthy lifestyles inside and outside of school. The SNAG committee also run the SNAG Hut four break times a week and distribute healthy snacks to pupils in KS2 that have signed up for healthy snacks.
Play leaders
This nominated group of pupils, play a significant role in school sporting events and break times. They are initially trained at the secondary school - Elizabeth Woodville School.