Pupil Premium
Pupil Premium is money which is paid by the Government to Deanshanger Primary school to support groups of pupils with their learning and provide access to a breadth of opportunities; we want to ensure that there are no barriers to success and upper limits placed on achievement. We are aspirational for every child at our school and seek to develop every child so that their success is based on the very best for every child. For this reason, the Pupil Premium Grant (PPG) is allocated in different ways for all children; the impact of lockdown and COVID, is also taken into account. The results for each child at the end of KS2 and KS1 are one measure of the progress of pupil premium learners, but 'soft' data is incredibly important too.
For further parent-friendly information about pupil premium click here and here for Northamptonshire County Council's online application page.
If you would like to know more about Pupil Premium and how the additional funding could support your child/ren, please do not hesitate to make contact with us. The lead staff member for Pupil Premium is Mrs. Rachel Rice, Head teacher and the lead governor, Peter Nickoll (Chair of Governors).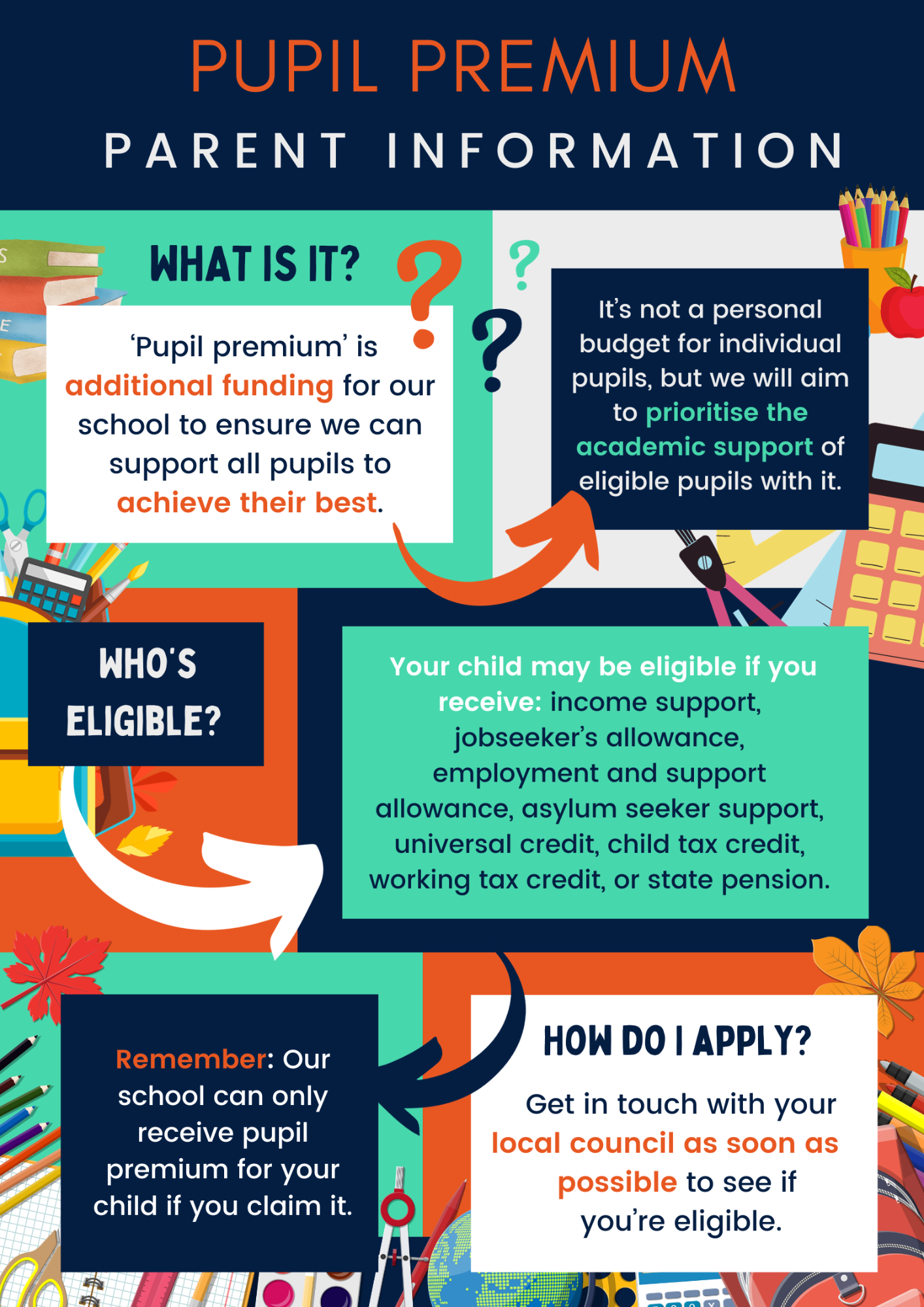 Please find the full Pupil Premium Grant (PPG) Strategy attached below.