News & Events
School life is always very busy!
A full list of the events to enhance learning and support parent/carer information is shown on the school calendar tab to the left (School Year 2019-20).
We recently had the songwriter Al Start https://www.gokidmusic.com/ join us for the day to lead us in singing and signing and to write a new whole school song! Our thanks go to the PTA for funding this very special visit. You can share in our talents (with just a little help from Al) below:
We also had the privilege of Liz Pichon, author of Tom Gates, skype call us on the eve of Book Day!!!! It was a very exciting opportunity which was memorable for all involved. Liz taught us to doodle and was inspirational to talk with. She very kindly sketched some artwork that now proudly resides in our library along with our sketches from the session. We loved her Tom Gates doodle dress, shoes and earrings! We have been inspired to read even more Tom Gates books - they are so funny and entertaining. Liz also gave us a signed copy of one of her books. This is now displayed in our trophy cabinet. She explained why caramel wafers are so essential to her writing! This opportunity was so inspirational and amazing. We are forever grateful to Liz and her agent, Catherine.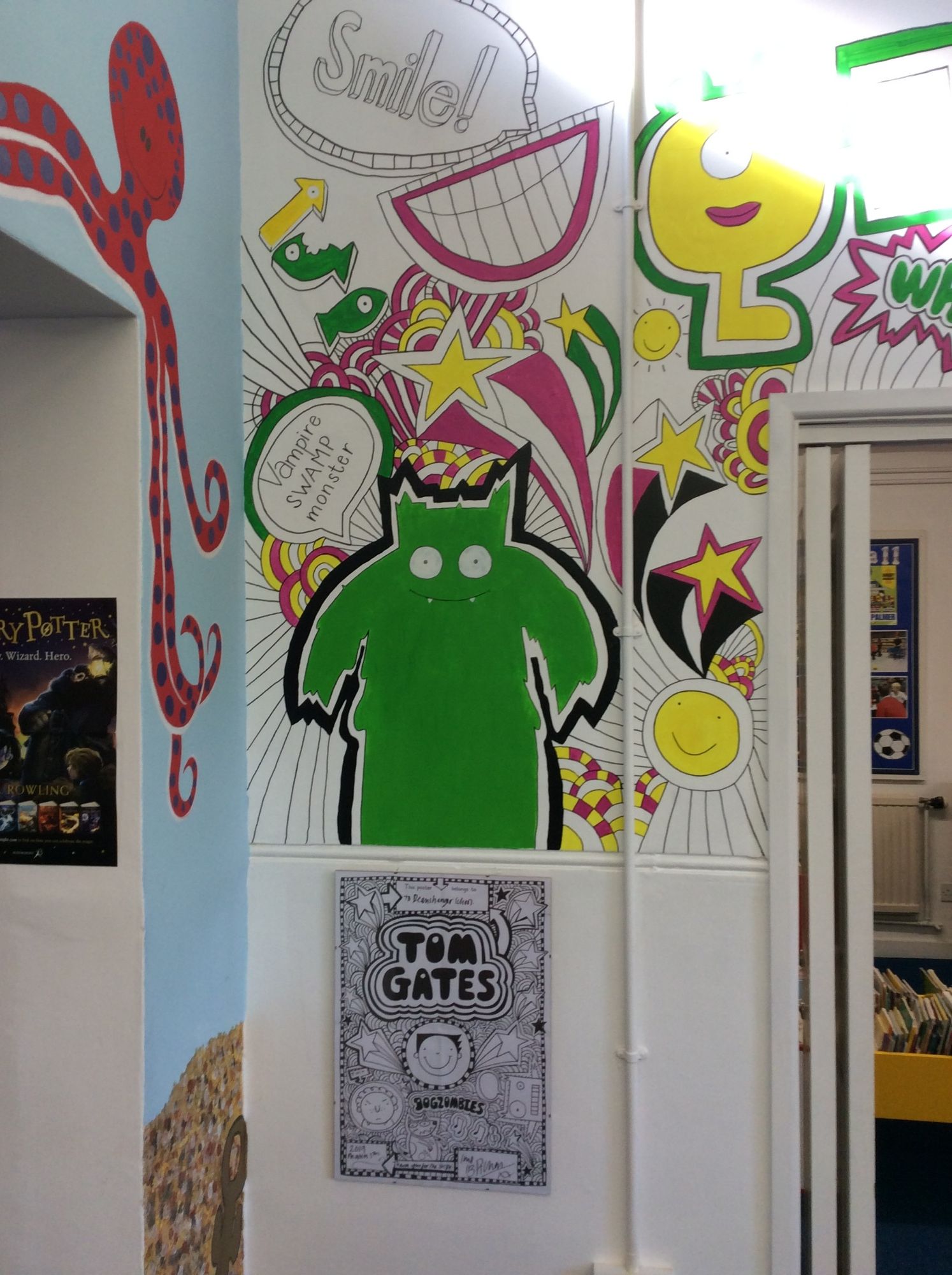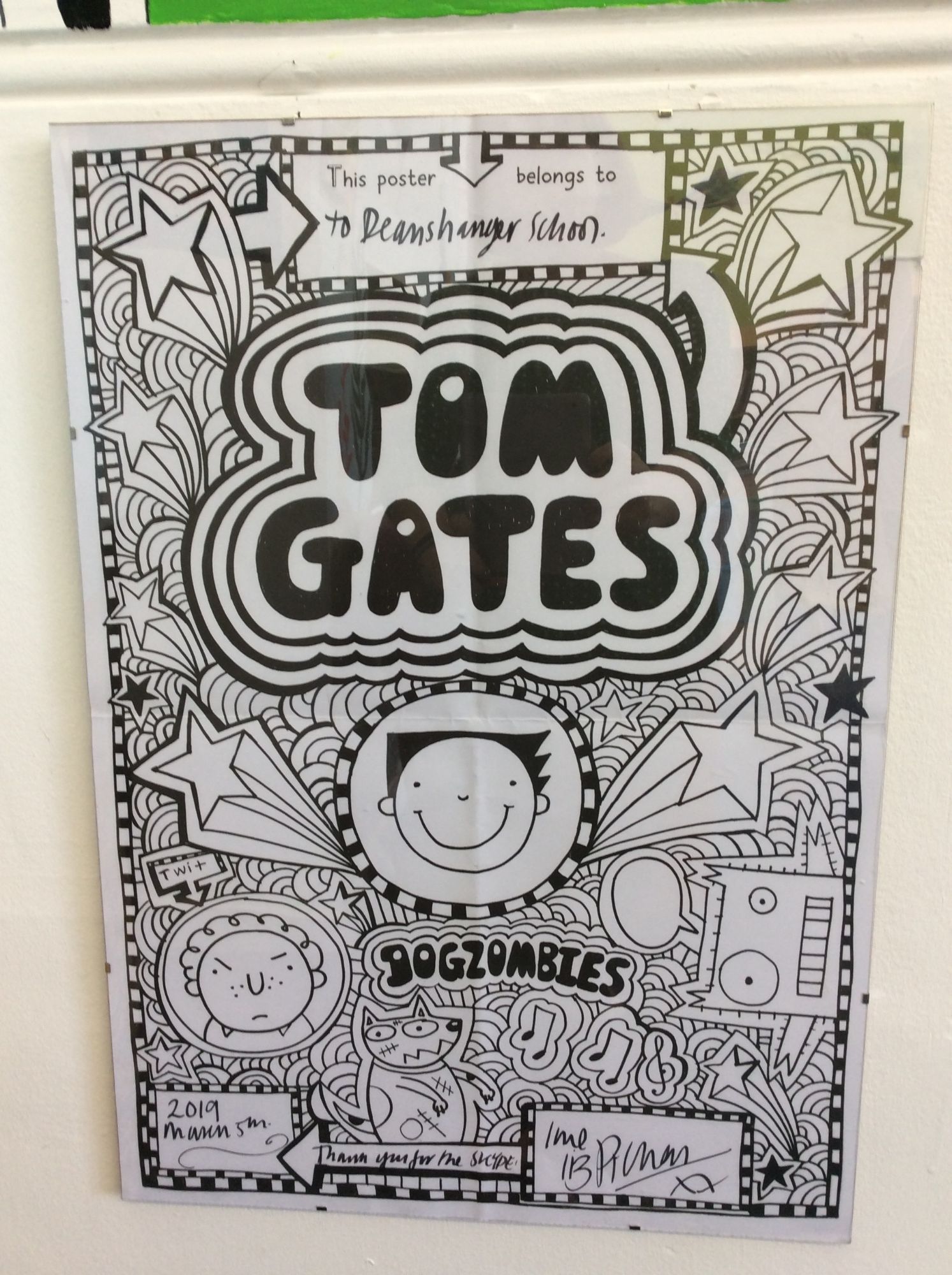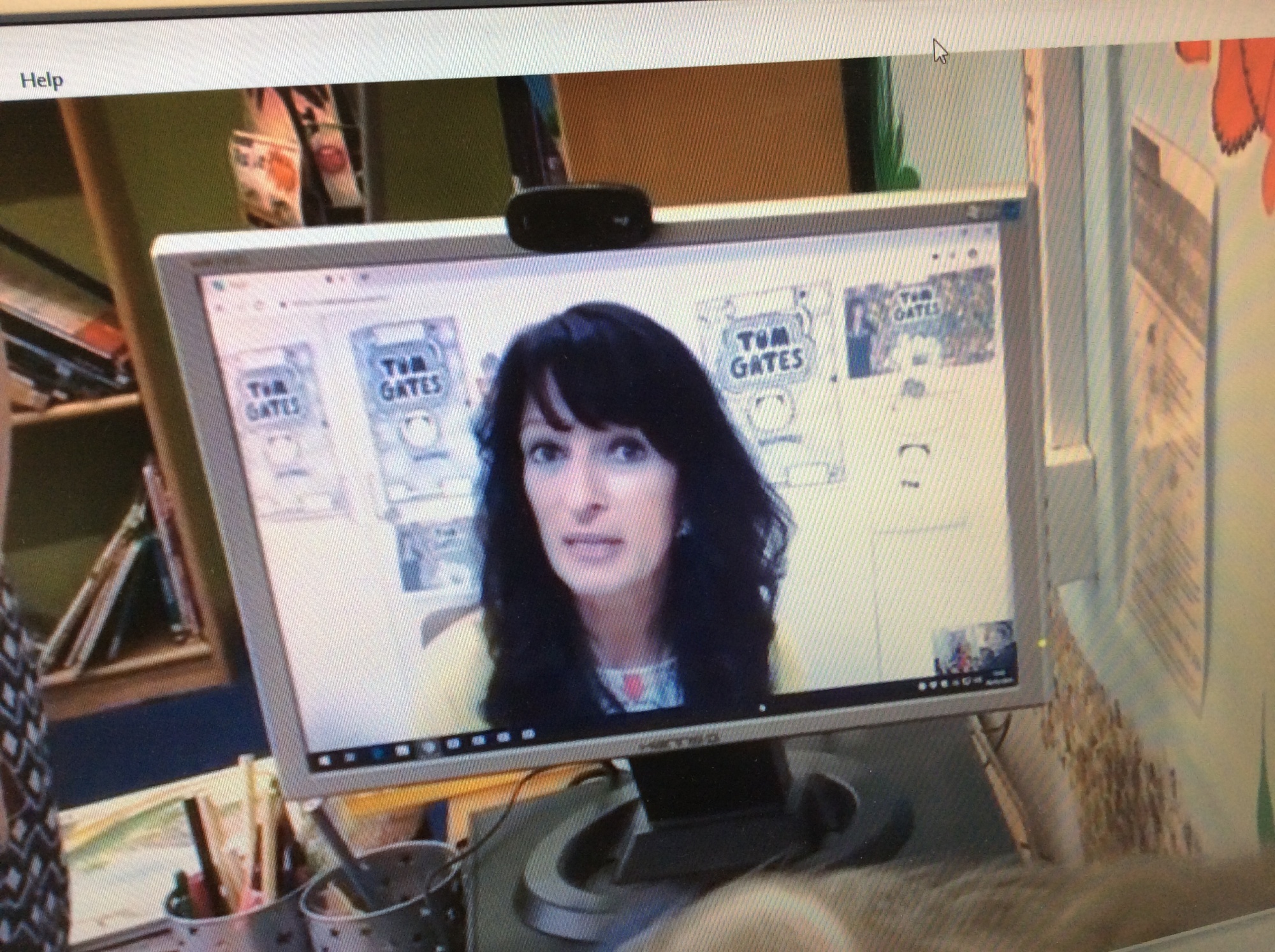 To see an overview of other recent school events, enjoy the blockbuster videos below. Thank you Ms McKenzie and Adam for capturing the events so well.
1. Remembrance Day 2018, 2. FS Bonfire Event and 3. FS Diwali celebrations