Forest School
Recognising that we have an amazing nature area in the school grounds and all learn in different ways, and not just in the classroom, staff completed their Forest School training allowing us to proudly put Forest School sessions on the timetable from September 2017.
Our Forest School Lead is Mrs Rachael Griffin and she is supported by Mrs. Jo Tolley-Goddger.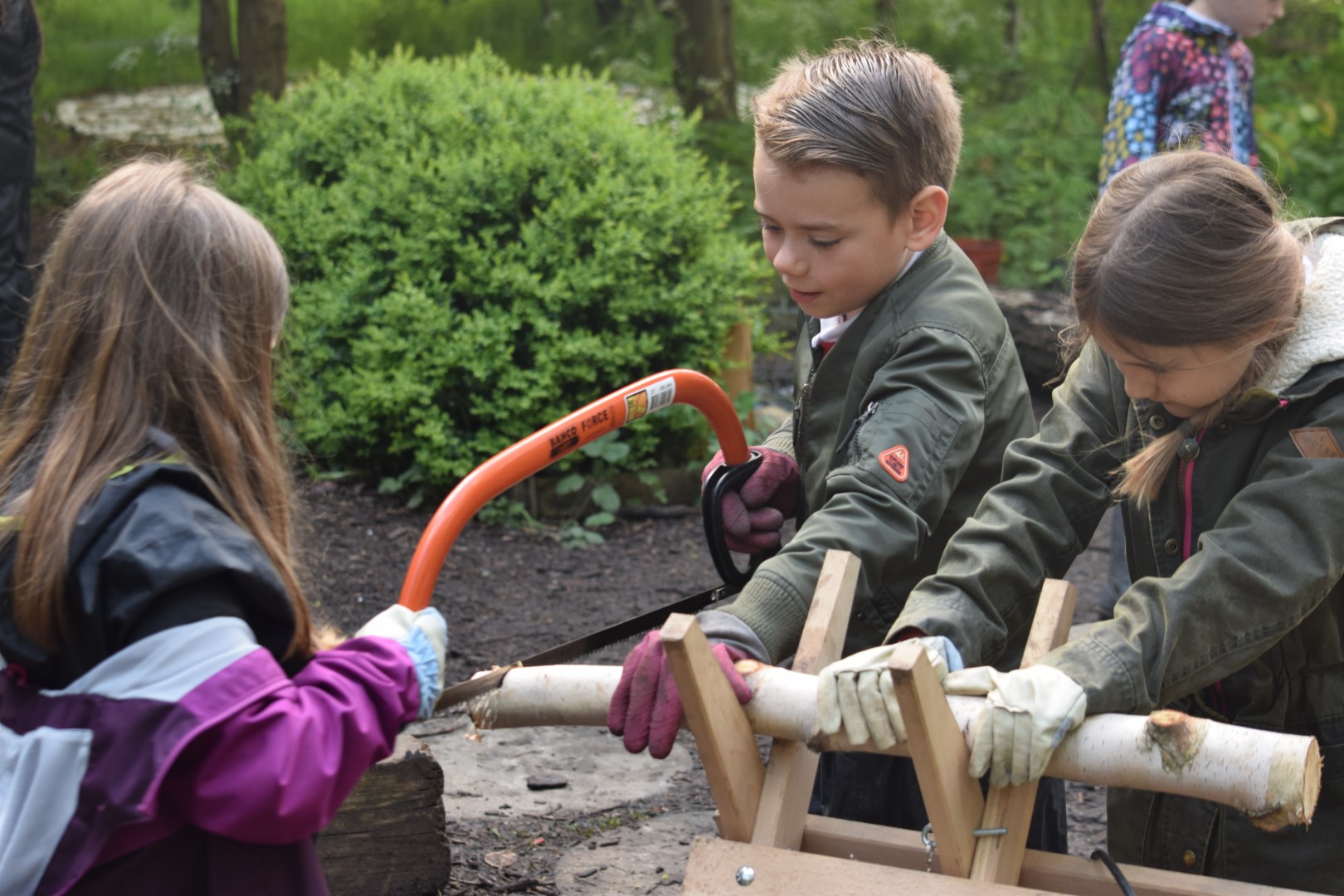 Forest School sessions are held weekly for each year group, alternating for each class. Sessions take place in the nature area and offer the children amazing opportunities to learn about their environment, allow them to take supported risks and give a more holistic approach to learning.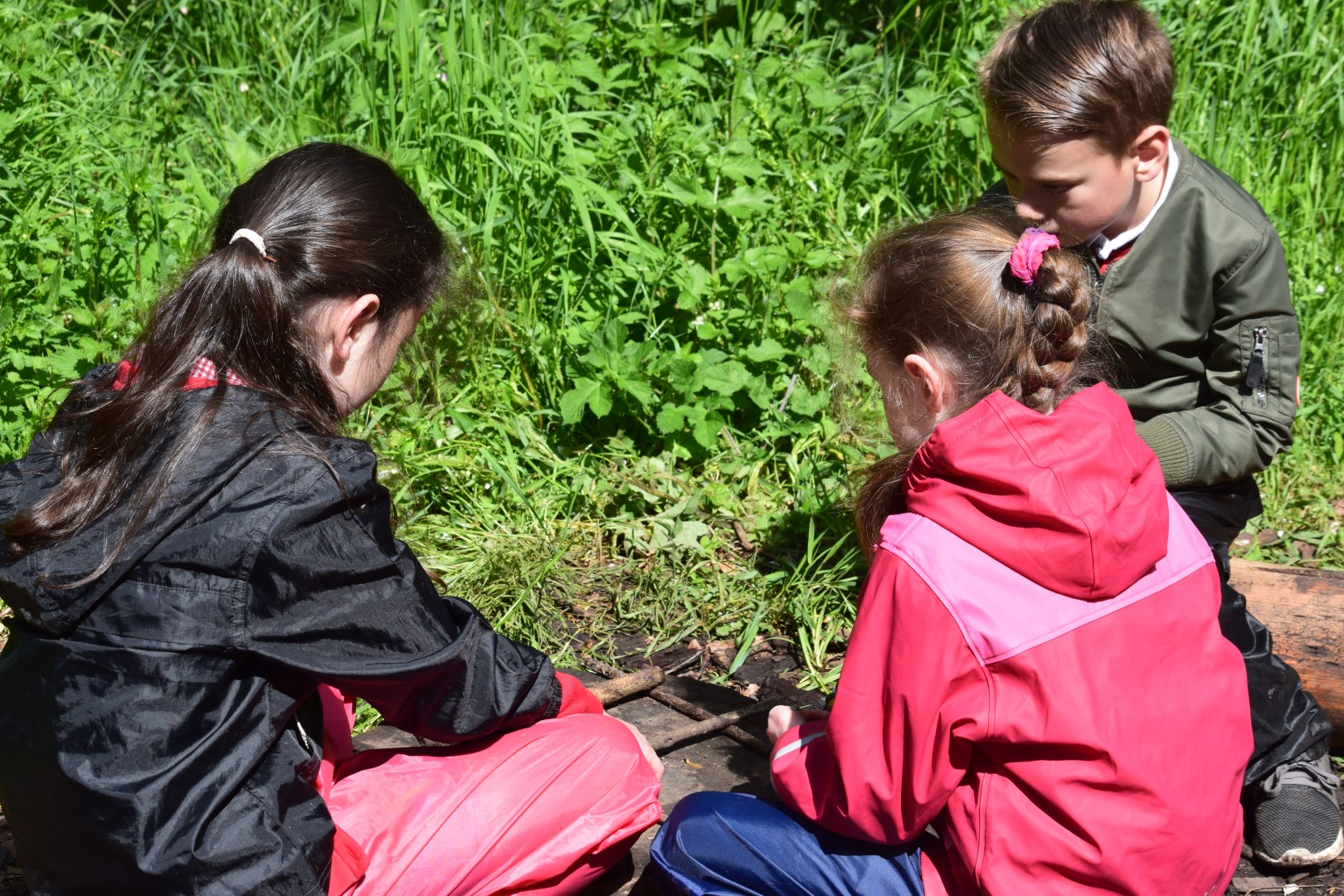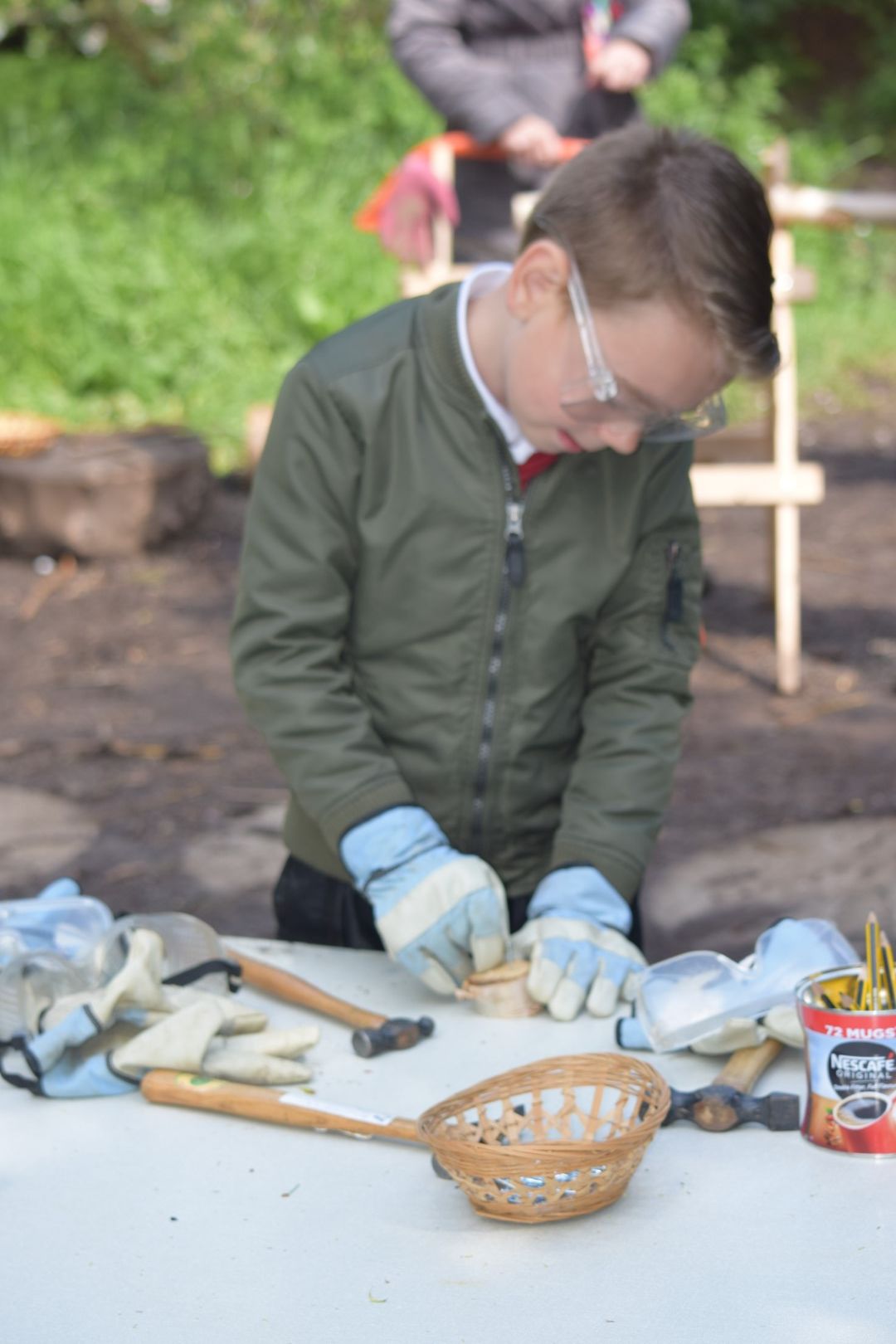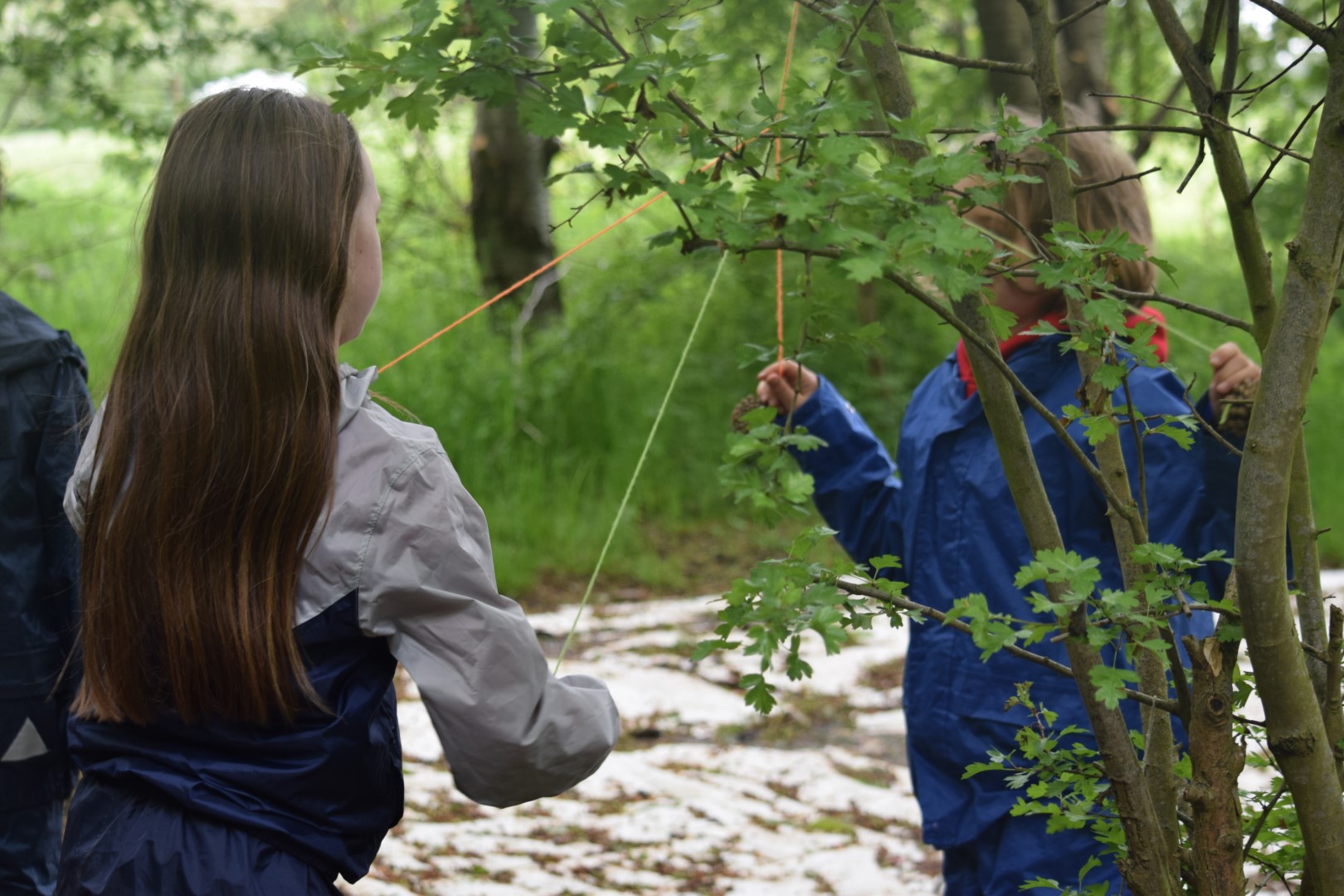 We believe that it is very important to offer time, come rain or shine, to experience the outdoors, the seasonal changes, bird watching, pond dipping, bug catching, how the environment works, how to look after it and making masterpieces from it may encourage future wildlife experts and botanists. For some, just time away from the pressures of the indoor classroom can make a huge difference to their learning and ability to form relationships. It is recognised that outdoor learning is extremely important for a child's all-round learning. Who wouldn't enjoy using tools, lighting fires, building camps and a whole variety of hands-on exploratory activities?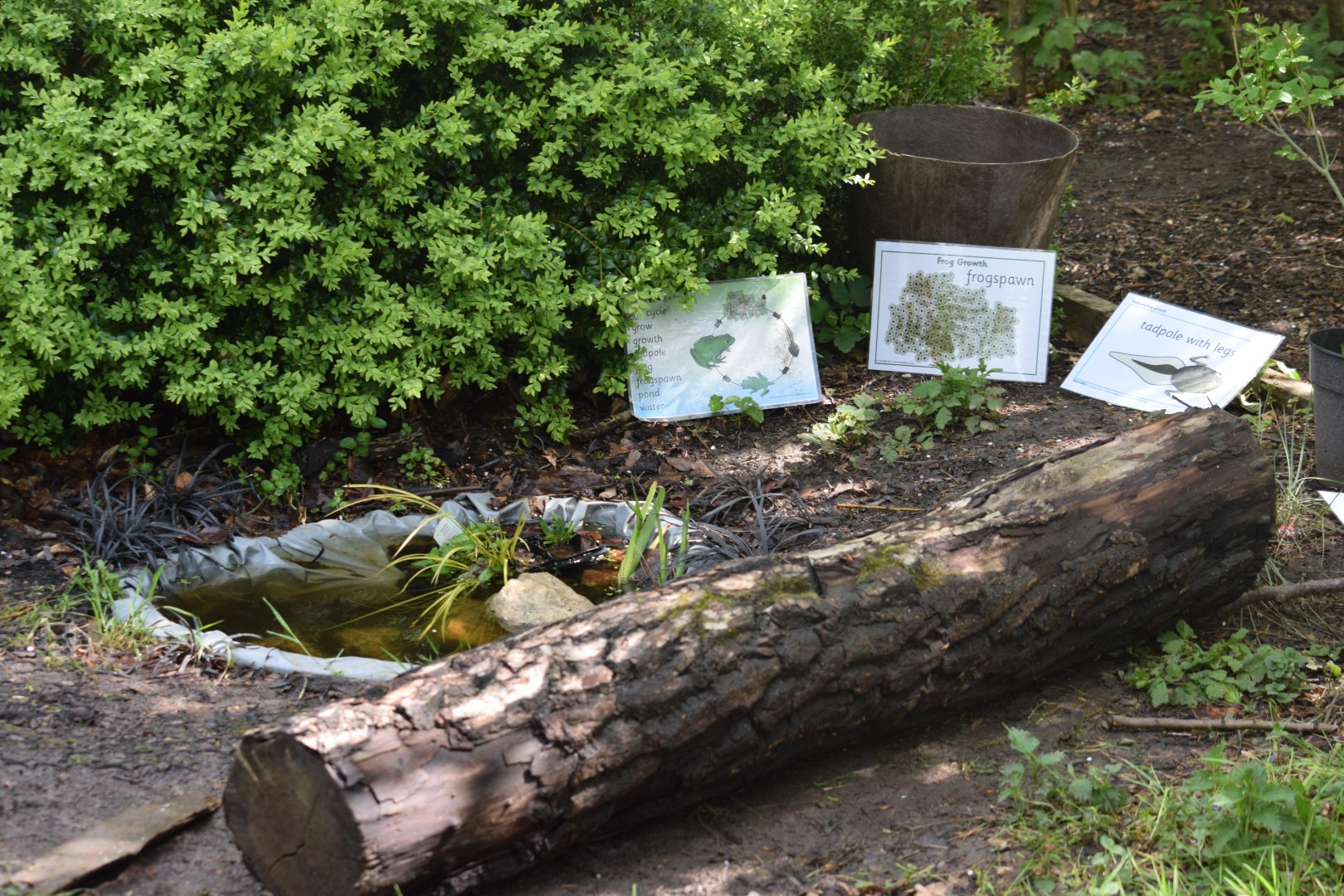 To enjoy the experience it is important that the children are wearing the correct protective clothing. Waterproof trousers, a waterproof coat and wellies are now on the uniform list. These are kept in school, as with PE kits.
For more information about Forest School please read our school policy below and explore the following website - www.forestschoolassociation.org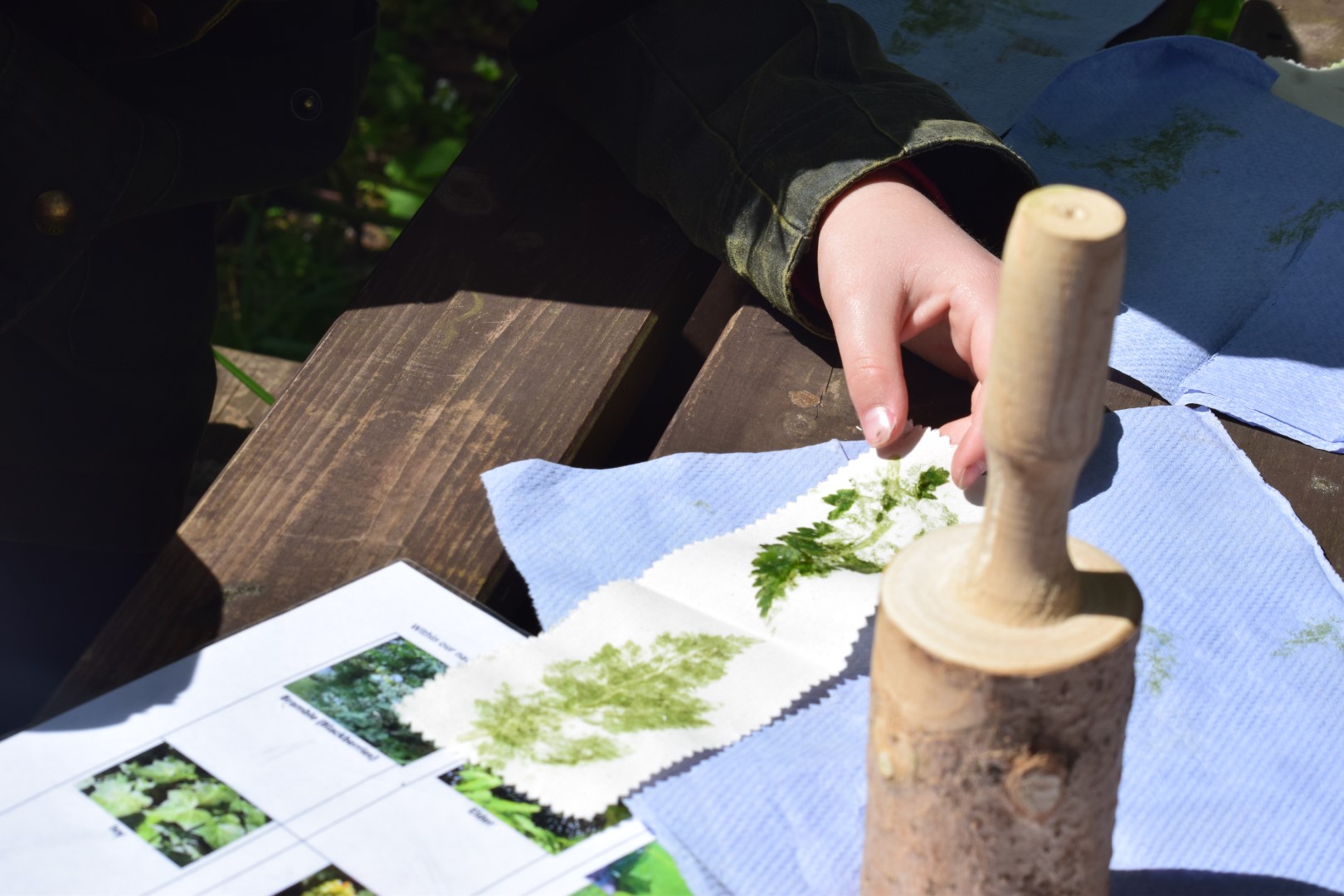 If you would like to volunteer and support us in Forest School sessions on a regular basis, please make contact via the school office. In addition, feel free to pass on any unwanted plants, slabs, seeds, wood chippings etc to further enhance the area.