Curriculum
Topics are delivered across the school to link learning, bring it to life and ensure we deliver a broad and balanced curriculum. The topics chosen are regularly reviewed to ensure they cover statutory requirements, build upon core skills and knowledge and very importantly are enjoyable for the children. We use the International Primary Curriculum (IPC) for the delivery of our topics; these incorporate hands-on creative opportunities which support international mindedness and our school values.
Please find a very special video from the Zog team following a trip to 'nearly' see them above! There was an accident on the motorway and the FS, Y1, Y2 children and staff sat on the coaches for 5 hours missing the occasion! Our thanks go to the actors and everyone at The Stables for doing everything that they could to make this as good as possible given the circumstances. The Stables have very kindly offered to fund a trip in the summer for the same group! This is extremely generous.
In Foundation Stage, the children have recently been finding out about Diwali ( Nov 2018)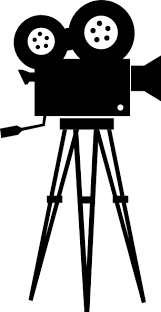 . Enjoy their learning here.
Click here for the whole school curriculum overview grid and here for our Curriculum Policy.
Art
At Deanshanger Primary School, our aim is to deliver a high-quality art and design education. We believe art should engage, inspire and challenge pupils, equipping them with the knowledge and skills to experiment, invent and create their own works of art, craft and design. As pupils progress, they should be able to think critically and develop a more rigorous understanding of art and design. They should also know how art and design both reflect and shape our history, and contribute to the culture, creativity and wealth of our nation.
The national curriculum for art and design aims to ensure that all pupils:
· produce creative work, exploring their ideas and recording their experiences
· become proficient in drawing, painting, sculpture and other art, craft and design techniques
· evaluate and analyse creative works using the language of art, craft and design
· know about great artists, craft makers and designers, and understand the historical and cultural development of their art forms.
By the end of each key stage, pupils are expected to know, apply and understand the matters, skills and processes specified in the relevant programme of study.
Key stage 1
Pupils will be taught to use a range of materials creatively to design and make products. They will have to opportunity to use drawing, painting and sculpture to develop and share their ideas, experiences and imagination. They will develop a wide range of art and design techniques in using colour, pattern, texture, line, shape, form and space. They will explore the work of a range of artists, craft makers and designers, describing the differences and similarities between different practices and disciplines, and making links to their own work.
Key stage 2
Pupils will be taught to develop their techniques, including their control and their use of materials, with creativity, experimentation and an increasing awareness of different kinds of art, craft and design. They will create sketchbooks to record their observations and use them to review and revisit ideas. They will be given the opportunity to improve their mastery of art and design techniques, including drawing, painting and sculpture with a range of materials [for example, pencil, charcoal, paint, clay]. They will learn about great artists, architects and designers in history.
Computing
At Deanshanger Primary School we believe that Computing and the use of ICT is central to the education of all children. We aim to give each pupil the opportunity to apply and develop their technological understanding and skills across a wide range of situations and tasks. Pupils are encouraged to develop a confident and safe approach to Computing and the use of ICT, with the understanding of the capabilities and flexibility of their resources.
With the knowledge that Computing and ICT will undoubtedly continue to form a major part in the children's life at home, in further education and places of work, we ensure the Computing and ICT experiences and abilities that the children are equipped with, are effective and transferable life skills.
The new National Curriculum 2014 states that a high-quality computing curriculum equips children to use computational thinking and creativity to understand and change the world. The core of computing is Computer Science and at Deanshanger Primary School, children will be taught the principles of information and computation, how digital systems work and how to put this knowledge to use through programming. Children will be equipped to use ICT to create programs, systems and a range of content by using a wide range of resources.
Computing ensures that children become digitally literate and that they are able to express themselves creatively by developing their ideas through ICT, at a level suitable for their academic stage. Knowledge, understanding and skills in Computing and ICT are built upon and developed in each year group, from Foundation Stage to Year 6. This ensures the children develop ready for the future workplace and as active participants in a digital world.
Design Technology
Design and Technology (DT) is an inspiring, rigorous and practical subject. Using creativity and imagination, pupils from Foundation Stage to Year 6 design and make products that solve real and relevant problems within a variety of contexts, considering their own and others' needs, wants and values. They acquire a broad range of subject knowledge and draw on disciplines such as mathematics, science, engineering, computing and art. Pupils learn how to take risks, becoming resourceful, innovative, enterprising and capable citizens. Through the evaluation of past and present design and technology, they develop a critical understanding of its impact on daily life and the wider world. High-quality design and technology education makes an essential contribution to the creativity, culture, wealth and well-being of the nation. The teaching of Art and DT is a mandatory element of the National Curriculum. The statutory requirements plus the advisory content of the Dimensions scheme of work will form the foundation for this subject.
Eco School
Eco-Schools is an international award programme that guides schools on their sustainable journey, providing a simple framework to help make sustainability an integral part of school life. Eco-Schools can help enhance the curriculum and get the whole school united behind something important.
Deanshanger Primary School follows a simple seven-step process which helps children to address a variety of environmental themes, ranging from litter and waste to healthy living and biodiversity.
Our Eco team form and lead an Eco-Committee and help to carry out an audit to assess the environmental performance of the school. In conjunction with the rest of the school and the wider community, it's the pupils that decide the environmental themes they want to address and how they're going to do it.
Measuring and monitoring is an integral part of the Eco-Schools programme, providing schools with all the evidence they need to showcase their environmental success. In fact, Eco-Schools can fit into virtually all aspects of the curriculum and help to make learning, both inside and outside the classroom, fun and engaging.

Our School has already achieved the Bronze and Silver awards and we are now setting our sights on the Green Flag award, which symbolises excellence in the field of environmental activity.
Undertaking the Eco-Schools programme is a long-term journey and it can take time for schools to implement the different elements of the framework and engage their staff, students and the community with it. We think it's a journey well worth taking though and the Eco-Schools team, along with a whole host of materials, information and resources, will be there to support schools along the way.
English Language
In our English teaching, we aim to develop pupils' abilities to communicate effectively in speech and writing, to listen with understanding and to become enthusiastic and responsive readers.
Pupils' abilities are developed within an integrated programme of speaking and listening, reading and writing. This is usually implemented through a daily English lesson for Years 1 to 6, and is linked to the International Primary Curriculum (IPC) whenever appropriate.
Children are encouraged to speak clearly, fluently and with confidence in groups of varying sizes and ages and to listen and respond to other people. There are many opportunities within the school to speak confidently through class assemblies and performances. Drama is used whenever possible which helps in bringing the curriculum to life. Children also perform poetry. This can be individually or as part of a group.
Reading is an important daily activity and children are encouraged to read and enjoy the wide range of books we have available. We aim to teach reading through the enjoyment of books, and reading activities are planned for every day, including guided and shared reading. Community volunteers work in partnership with the school to support individualised reading on a regular basis. Teacher-chosen books, with a more carefully levelled vocabulary, are used for guided reading sessions when the children work in ability groups. Comprehension, expression and discussion skills are developed in these sessions. We also develop the skills of written reading comprehension encouraging children to be 'secondary ready' by the time they leave us. We use a variety of reading schemes including Oxford Reading Tree and Bug Club. From Foundation Stage to Year 2 these schemes are colour banded.
The following video will provide more information about reading at DPS.
From Year 2 onwards the children use 'Accelerated Reader'. This is a computerised reading system. It is a well-established system and has a proven track record in a number of schools. Children begin by taking a STAR reading test. This gives us a reading age and a ZPD (Zone of Proximal Development) which enables us to assign the children a colour band. They can then go to the library and choose a colour stickered book. After they've read each book, the children take a quiz online. We are aiming for each child to achieve 85%. The quizzes are all taken in school and their score are recorded in their 'Home/School Diary' to be shared with parents. Reading progress is monitored closely by teachers.
Parents take an active part in developing the joy of reading by sharing the books brought home each day and making comments in the reading diary. Children should be reading at least five times a week. This is in all year groups. All reading should be recorded in the 'Home/School Diary'. Reading time should be a comfortable, stress-free and enjoyable time for both parent and child. We encourage children to read a range of materials. For example, boys may be inspired to read the sports column in their newspaper or graphic novels.
Children in Foundation Stage and Year 1 use 'Reading Eggs' to aid their learning in phonics. All children should have an individual account to make phonics learning fun using this interactive programme. The learning of phonics are linked to your child's spellings. Throughout the school children are encouraged to learn spellings at home every day for a weekly test.

Children in Foundation Stage to Year 2 are taught synthetic phonics on a daily basis. We use Read, Write, Inc. (RWI) as our primary scheme. RWI starts in Foundation Stage preparing the children for the Phonics Screening test near the end of Year 1. Children might be retested in Year 2 if they did not pass the Year 1 test. RWI is used up to and including Year 2 with all children but mainly with small groups that require additional input from this year group on.
Children in Key Stages 1 and 2 are encouraged to write independently to produce well structured, detailed writing in which the meaning is made clear and which engages the interest of the reader. Attention is paid throughout the school to the formal structures of English, grammatical detail, handwriting, punctuation and spelling. Further details of this can be found in our English Long Term plans on this website.
To support our teaching of writing we use our own assessment criteria based on the National Curriculum 2014 requirements with further guidance provided to Years 2 and 6 by the DfE performance descriptors and national writing standardised samples. There are also moderated samples of work available on our school website. Teachers model writing strategies and the use of phonics and spelling strategies in shared writing sessions. Guided writing sessions are used to target specific needs of both groups and individuals.
The children are given frequent opportunities in school to write in different contexts, for a variety of purposes and audiences, using quality texts as a model. There are many opportunities for children to improve their writing. They may be asked to produce their writing on their own or as part of a group. Children will also be given the opportunity to use ICT for their writing. Please refer to our separate presentation policy for details about expectations for handwriting and presentation of work.
As part of our development of writing skills, all children across all phases of the school, independently produce a 'First of the Month' (FoTM) piece. This is marked against either the year group writing pathway or toolkit. Children may improve their pieces afterwards using purple pen marking. 'First of the Month' exercise books are passed on to the next year group. This ensures that future teachers have an understanding of the child's writing journey across the school; it also provides a record for children and parents.
There are weekly spelling tests and grammar/punctuation lessons.
Useful links
Useful websites
https://www.booktrust.org.uk/books-and-reading/tips-and-advice
For dyslexic children:
http://www.barringtonstoke.co.uk
http://www.booktrust.org.uk/books/children
French
French is taught in a whole-class setting, by the class teacher or language specialist. The Catherine Cheater scheme of work for French and CGP Salut also provide a wealth of ideas. The lessons are designed to motivate children from the first moment and are mainly practical in focus. They have clear, achievable objectives and incorporate different learning styles. SEN children have access to the curriculum through variation of task, grouping or support from an adult.
In KS2, each class has a timetabled lesson of at least thirty minutes per week. Foundation Stage have 15-minute sessions to share a story, song or rhyme. KS1 build up from 15 minutes to 30 minutes. French can also be revisited in short sessions throughout the week to consolidate knowledge and ensure new language is retained.
French lessons provide a variety of sources to model the language, use games and songs to maximise enjoyment and make as many connections to real-life situations as possible. Lessons focus on speaking and listening. However, when appropriate, children record written work informally in books which are passed through the years and become a portfolio of their learning. This then will be passed on to the secondary school.
French is also offered as part of an extra curricula club for KS1 by a parent who is a native French speaker.
Geography
At Deanshanger Primary School, our aim is to deliver a high-quality geography education, which stimulates pupils thinking about the world and its people. Teaching equips pupils with knowledge about diverse places, people, resources and natural and human environments, together with the Earth's key physical and human processes. As our pupils progress, they will deepen their understanding of the interaction between physical and human processes, and of the formation and use of landscapes and environments.
Pupils will develop contextual knowledge of the location of places, seas and oceans, including their defining physical and human characteristics, understand the processes that give rise to key physical and human geographical features of the world and learn how these are interdependent and how they bring about spatial variation and change over time.
In addition to this, pupils will collect, analyse and communicate with a range of data gathered through experiences of fieldwork that deepen their understanding of geographical processes, interpret a range of sources of geographical information, including maps, diagrams, globes, aerial photographs and Geographical Information Systems (GIS) and communicate geographical information in a variety of ways, including through maps and writing at length.
In Key Stage 1, pupils learn to:
·name and locate the world's seven continents and five oceans.
· name, locate and identify characteristics of the four countries and capital cities of the United Kingdom and its surrounding seas.
· understand geographical similarities and differences through studying the human and physical geography of a small area of the United Kingdom, and of a small area in a contrasting non-European country.
· identify seasonal and daily weather patterns in the United Kingdom and the location of hot and cold areas of the world in relation to the Equator and the North and South Poles.
· use basic geographical vocabulary to refer to: key physical features, including beach, cliff, coast, forest, hill, mountain, sea, ocean, river, soil, valley, vegetation, season and weather.
· use world maps, atlases and globes to identify the United Kingdom and its countries, as well as the countries, continents and oceans studied at this key stage.
· use simple compass directions (North, South, East and West) and locational and directional language (e.g. near and far; left and right) to describe the location of features and routes on a map.
· use aerial photographs and plan perspectives to recognise landmarks and basic human and physical features; devise a simple map; and use and construct basic symbols in a key.
· use simple fieldwork and observational skills to study the geography of their school and its grounds and the key human and physical features of its surrounding environment.
In Key Stage 2, pupils learn to:
locate the world's countries, using maps to focus on Europe (including the location of Russia) and North and South America, concentrating on their environmental regions, key physical and human characteristics, countries, and major cities.
name and locate counties and cities of the United Kingdom, geographical regions and their identifying human and physical characteristics, key topographical features (including hills, mountains, coasts and rivers), and land-use patterns; and understand how some of these aspects have changed over time.
identify the position and significance of latitude, longitude, Equator, Northern Hemisphere, Southern Hemisphere, the Tropics of Cancer and Capricorn, Arctic and Antarctic Circle, the Prime/Greenwich Meridian and time zones (including day and night).
understand geographical similarities and differences through the study of human and physical geography of a region of the United Kingdom, a region in a European country, and a region within North or South America.
describe and understand key aspects of: physical geography, including climate zones, biomes and vegetation belts, rivers, mountains, volcanoes and earthquakes, and the water cycle.
use maps, atlases, globes and digital/computer mapping to locate countries and describe features studied.
use the eight points of a compass, four and six-figure grid references, symbols and key (including the use of Ordnance Survey maps) to build their knowledge of the United Kingdom and the wider world.
Also this year, we will be linking our school with other schools worldwide, to aid children's learning on a global scale. At present, we have a link with Windermere Primary School in Cape Town, South Africa. Some of the KS2 children have been sharing their work with the pupils at Windermere and have learnt about the differences between cultures.
History
In history, we aim to develop the children's knowledge and general understanding of history across a range of historical periods. This aspect of the curriculum will focus on the children's own history along with history of the village stretching through to national and global periods in history. Children will learn through a range of approaches to bring the history to life and enhance their understanding. Individual year groups are encouraged to include other historical events and periods beyond the Normans especially if it develops the children's knowledge and understanding. An example of this is World War I within Year 5.
Within Key Stage 1 children will focus on Famous People and events, these include individual such as Florence Nightingale and Mary Seacole within the Crimean War through to our local area and historical events within living history such as Royal Occasions or other significant historical events the children are able to relate to.
In Key Stage 2, history focuses upon specific periods and is set out chronically, allowing the children to build up a greater understanding of where the areas of history sit within a historical context. The areas of study that are included within the Key Stage consist of Ancient Greece, Stone Age – Celts to Anglo Saxons, Invaders and Settlers which include Romans and Vikings, through to historical periods outside of Europe which range from Ancient Civilizations and Non-European Societies.
Maths
Using the Abacus scheme as the backbone of our teaching, each child has specific mathematical teaching appropriate for their age and ability. Lessons, activities and the learning environment enable children to be numerate, solve problems and apply their mathematical skills across the curriculum.
The Foundations Stage curriculum offers mathematics teaching in whole class, groups activities and within the learning environment. Children gain experience of number recognition and formation, creating and identifying sets, shape, measurement, addition, and subtraction.
Children in Key Stage 1 and 2 have daily maths lessons and at least one lesson a week is set aside to develop problem-solving and reasoning skills. The children use increasingly higher values, practise multiplication, and division, develop their understanding of place value, number patterns and shapes and measures.
Practical, problem-solving activities, Abacus and the development of mental calculation strategies are key features of the mathematics teaching. Children will also use their mathematical understanding with a high emphasis on talk in order to understand and develop their reasoning skills, to investigate and solve problems across the curriculum. Click here for more information about our chosen maths scheme - Abacus.
Click here to support your child's multiplication facts using a fun online site. Our Calculation Policy is here.
Music
At Deanshanger Primary School, our aim is to deliver a high-quality musical education. We believe that music enables children to better understand the world as music reflects the culture and society we live in. Music provides the children with a unique method of communicating their ideas and understanding.
Physical Education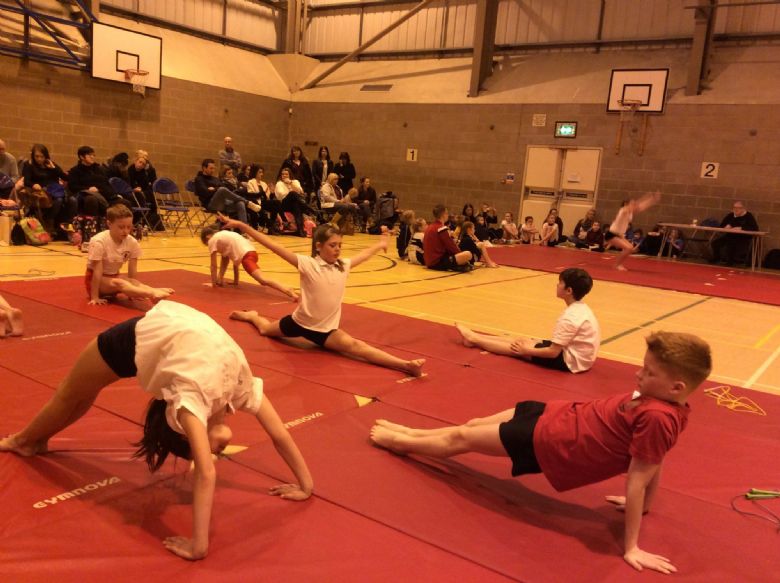 At Deanshanger, we believe that Physical Education is a vital part of the curriculum as it not only promotes a healthy and active lifestyle but teaches the key values of teamwork, honesty, self-belief, passion, determination, and respect.
All children are entitled to and provided with 2 hours of Physical Education per week. We currently use the REAL PE programme which heavily focuses on coordination, balance and agility and promotes mastering and improving key skills within a sport. All staff are trained in this approach and deliver REAL PE to their class.
Foundation Stage follows their REAL PE programme and satisfy the Early Years curriculum through other units of dance, gymnastics, apparatus use and multi-skills activities.
Key Stage 1 follow their REAL PE programme, complete with REAL GYM (new for this academic year) and dance. In addition Year 2 take part in a skills-based approach to invasion, net/ball and fielding and striking games for outdoor PE whilst Year 1 follow Val Sabin.
Lower KS2 follow their REAL PE programme, complete with REAL GYM (new for this academic year) and dance for indoor PE. Outdoor games covers traditional sports games which focus on the skills development whilst being played with a competitive recognised sport. REAL PE units can also be done as the outdoor games too.
Upper KS2 follow their REAL PE programme, complete with REAL GYM (new for this academic year) and dance for indoor PE. Outdoor games consists of traditional sports games which focus on the skills development whilst being played with a competitive recognised sport. REAL PE units can also be done as the outdoor games too. Upper KS2 also follow an in-house competition format earning points towards Sports Day.
As well as Physical Education in curriculum time, Deanshanger Primary also take part in many sporting events with other schools in the local area. These include tag rugby, football, athletics (indoor and outdoor), gymnastics, netball, cricket, and hockey.
Specifically, Year 4 attend Towcester swimming pool for swimming lessons. Years 4 and 6 get the opportunity to go to school residentials which provide chances to explore more outdoor experiences related to physical activity.
We also have a broad range of in-house activities delivered by our Sports Leaders, Play Leaders and several outsourced sports providers.
PSHE
In PSHE we aim to offer children the opportunity to express their thoughts, ideas and emotions about important issues in school, home and society. PSHE is taught using the Northamptonshire PSHE Scheme of work in Foundation Stage, Year 2, Year 3, Year 4, Year 5 and Year 6. The scheme is underpinned by Social and Emotional Aspects of Learning (SEAL), all of which provide activities for independent, partner, group and whole class work for all our children. The PSHE topics include: 'being healthy', 'staying safe', 'enjoying and achieving', 'making a positive contribution' and 'achieving economic wellbeing'. In addition Year 5 also follow the "Friends for life" scheme. Through group discussions and activities, children develop life skills to build resilience and self-confidence.
In Year 1 children follow the "Zippy's Friends" scheme. Through stories, children will explore and discuss a variety of topics during the programmes six modules: 'feelings', 'communication', 'making breaking relationships', 'conflict resolution', 'dealing with change and loss' and 'we cope'.
The School Council at Deanshanger Primary is a successful and active group which meet on alternate weeks along with class councils. School council organise house and charity events and provide a pupil voice to our schools development. Each year group from Year 1 to Year 6 has two representatives and are elected by their peers in September.
The school holds Healthy Schools Award and through our programme of study we encourage an awareness of keeping healthy and eating healthily. The school provides healthy eating snacks at break time for Key Stage One and encourages healthy eating by choosing a hot meal or bringing a healthy packed lunch.
Religious Education
Religious Education (RE) is a compulsory subject in the national curriculum. It is an important curriculum subject in its own right and also makes a unique contribution to the spiritual, moral, social and cultural development of pupils and supports wider community cohesion. RE is taught on a weekly basis in all class across the school. In it supported in school assemblies, in cross curricula topic learning and through our PSHCE curriculum at times. We follow the Local Authority's statutory SACRE guidance, SACRE stands for Standing Advisory Council on Religious Education.
Science
Science stimulates and excites pupils' curiosity about phenomena and events in the world around them. It also satisfies their curiosity with knowledge. Because science links direct practical experience with ideas, it can engage learners at many levels. Scientific method is about developing and evaluating explanations through experimental evidence and modelling. Pupils learn to question and discuss science-based issues that may affect their own lives, the direction of society and the future of the world.
In the Early Years Foundation Stage (EYFS), children are encouraged to develop the characteristics of effective learning, many of which help the children to develop skills which support their scientific learning. Science is taught through 'Understanding of the world', building on their natural curiosity and fascination with the world around them.
Science teaching in the rest of the school follows the National Curriculum guidelines through a topic approach from the IPC (International Primary Curriculum), providing a broad, relevant science curriculum for all the children.
In Key Stage 1, pupils observe, explore and ask questions about living things, materials and physical phenomena. They begin to work together to collect evidence to help them answer questions and to link this to simple scientific ideas. They are helped to develop their understanding of scientific ideas by using different types of enquiry to answer their own questions, including observing changes over a period of time, noticing patterns, grouping and classifying things, carrying out simple comparative tests, and finding things out using secondary sources of information. They share ideas and communicate them using scientific language, drawings, charts and tables with the help of ICT if it is appropriate. Most of the learning about science is done through the use of first-hand practical experiences.
At Key Stage 2, pupils learn about a wider range of living things, materials and physical phenomena. They make links between ideas and explain things using simple models and theories. They apply their knowledge and understanding of scientific ideas to familiar phenomena, everyday things and their personal health. They think about the work of scientists and the effects over time of scientific and technological developments on the environment and in other contexts. They ask their own questions about what they observe and make decisions about what types of scientific enquiry are likely to be the best ways of answering them, working on their own and with others. They draw simple conclusions, use scientific language and a range of reference sources in their work. They also use conventional diagrams, charts, graphs, and ICT to communicate their ideas.
Special EduCational Needs and Disability - SEND
Special Educational Needs and Inclusion at Deanshanger Primary School are co-ordinated by our Special Educational Needs Coordinator (SENCo) Mrs Julie Hammond jhammond@deanshanger.northants.sch.uk
The lead governors responsible for Special Educational Needs and Inclusion are Mrs Sue Foreman and Mr David Aaronson.
Across the school we ensure that all children's needs are catered for, allowing for them to be involved in all aspects of the curriculum. This is delivered in a number of different ways from differentiated lessons, specific small group interventions and one to one support to develop a specific aspect of a child's learning need. A provision map for each year group shows the additional support being delivered to meet the needs in that year group.
Some children may require further assistance and support with their learning where guidance from county based agencies such as the Education Psychologist, School Nurse Team, Speech and Language Therapists, Autism Outreach and other organisations is sought. When a child needs this level of additional support with their learning, a clear programme of learning and support is put in place to ensure that work is appropriately matched and termly targets are set. This is recorded in an Individual Education Plan (IEP) and is shared with parents and the child.
Children may require high levels of support to meet their needs. In this case we may need to move from an IEP to an Education Health and Care Plan (EHC Plan). This is also shared with parents and the child and provides more specific targets to support the child in all aspects of their learning and social engagement.
We have a comprehensive Inclusion Policy, which has recently been updated to meet the requirements of The Code of Practice, set out by the DfE. A copy of the policy can be viewed on the policy page of the website. Alternatively, you can request a hard copy from the school office. Within the policy you will find out about -
Our provision for SEND and how we promote inclusion
Methods for identifying and assessing pupils with Special Educational Needs
Additional support available in our school for children with Special Educational Needs
How the school involves pupils with Special Educational Needs and their parents in decisions
Working alongside other professionals, including health and social services to meet the needs of pupils with Special Educational Needs and supporting their families
The role of governors
The Local Authority Special Educational Needs offer. For more information click here
All staff and governors also have a duty to promote equality and accessibility for the disabled which are fully explained in the school's Equality Policy and Accessibility Plan.
If you have any questions about provision for your child, their progress and attainment and well-being in any way, you should contact the class teacher in the first instance followed by Mrs Julie Hammond (SENCo) and/or Mrs Rachel Rice (Head teacher).
Assessment
We believe that effective assessment provides information to improve teaching and learning. We give learners regular feedback on their learning so that they understand what it is that they need to do better. This allows us to base our lesson plans on a detailed knowledge of each pupil. We give parents regular written and verbal reports on their child's progress so that teachers, children, and parents are all working together to raise standards for all our children.
Go to the following link to watch a video about end of Key Stage 2 assessments:
https://www.youtube.com/watch?v=dIbCj1QoElE#action=share
Go to the following link to watch a video about the end of Key Stage 1 assessments:
https://www.youtube.com/watch?v=cuXJidYP7-0&feature=youtu.be