News from Deanshanger Village Library ​​​​​​​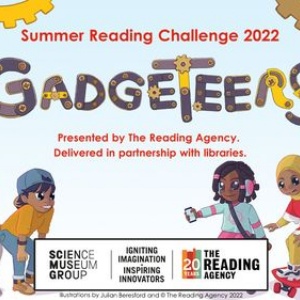 2022 Summer Reading Challenge starts Wednesday 13th July 2022 in Deanshanger Village Library. Partner: Science Museum Group.
Illustrator: Julian Beresford.
Looks at the science and innovation behind everyday objects.
This is a national incentive sponsored by the Reading Agency aimed at keeping children reading over the school break. The aim is to read 6 books. Books can be non-fiction, fiction, poem books, comics, manga, graphic novels, adventure stories, audiobooks, fantasy, sci-fi and shared books that you read with someone else. Sign up for a GADGETEERS! log to record the books you read.
Collect stickers along the way.
Get login information for countless online games, quizzes and information linked to the challenge.
Complete the challenge to read six books and get a certificate.
Visit the library for more details. Or watch out for a special school assembly soon.
Library Open Hours:-
Wednesdays and Fridays 10am-1pm, 2pm -5pm
Six characters, use their skills, gadgets and interests/hobbies to put on a great party to celebrate 'reading over the summer'. Their skills include communication, teamwork, imagination, problem solving, experimentation and perseverance.
Leo mad about music and learning to play the drums.
Aisha loves sport especially skateboarding and football. Uses non-Newtonian fluid for protective gear when on her skateboard.
James (in a wheelchair) likes fashion and drawing, owns a holographic generator!
Eddie (she) likes games and dance, tries out kinetic tiles on the dance floor.
Ajay loves gardening and the environment.
Maggie (wears sensory earphones when things get too noisy), loves cooking and stopping food waste...
Also at Deanshanger Library ...
Friends of Deanshanger Library (FoDL) supports GADGETEERS!
These activity and craft sessions will make signing up for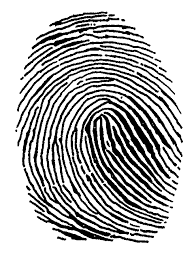 GADGETEERS! even more fun!
Linking into the SRC theme discover a micro-world of patterns, fingerprints, microscopes and magnifying glasses. Use junk modelling to build moon buggies, satellite stations and rockets. Join in our Mad Scientist fancy dress day, become Inspector Gadget and design you own crazy invention and have fun thinking about the intriguing area of communication! Create paper planes, coke bottle rockets… so many things to explore!
Dates (please note change of day from Friday's regular term-time craft sessions)
Wednesday 27th July 2pm-4.30pm
Wednesday 3rd August 2pm- 4.30pm
Wednesday 10th August 2pm-4.30pm
Wednesday 17th August 2pm-4.30pm
Wednesday 24th August 2pm-4.30pm
Wednesday 31st August 2 pm - 4.30 pm
All sessions are free, drop-in, no need to book. Under 8's must be accompanied by an adult. You can join SRC without attending the craft sessions they simply offer more fun and are unique to Deanshanger.