Boccia Tournament - School Games KS2 PAN Boccia County Finals on 28th February at Benham Arena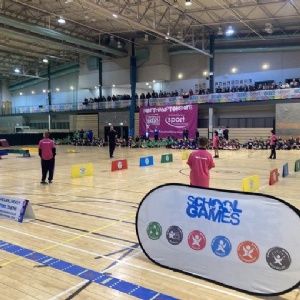 On the 28th of February Deanshanger visited the School Games KS2 PAN Boccia County Finals. In a very tough group the team managed to make their way to the final.
On a cold day in Northampton, the Deanshanger team made their way to Northampton to participate in the School Games finals. We had qualified by qualifying earlier in the year after an outstanding performance in our regional tournament. They had to play 5 group games to begin with and managed to win 4 out of 5 games. Deanshanger Boccia team managed to win the majority of their games by 3 or 4 points and showed accuracy and skill along the way.
After finishing top of the group the team played the final Deanshanger were narrowly beaten in the final by 1 point after an extra end. It was so tight and the team scored 1 point in the 3rd end there was a tape measure where it nearly gave Deanshanger Primary School the extra point they needed. Its those fine margins when you get to the final.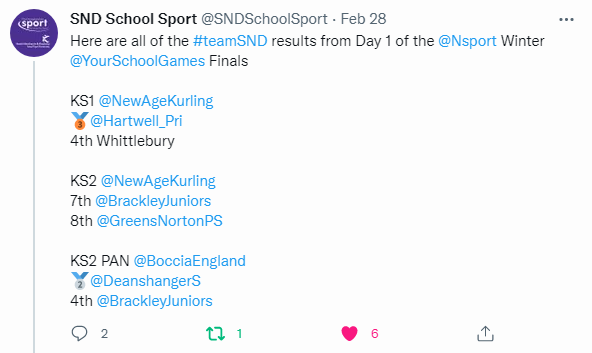 2nd in the county is an amazing achievement. Well done to Riley, William and Olivia. This is an outstanding achievement, and you all deserve those medals. For 3 children who have never even practised Boccia before we started we are so very proud of them all.