ACCELERATED READER MILLIONAIRES CLUB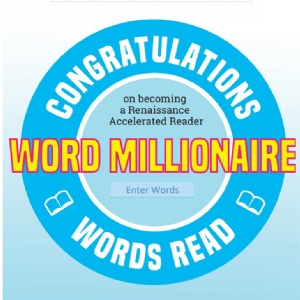 Through Accelerated Reader we can see how many words our students have read and those who have read over a million, are celebrated by having their names added to our display, given a certificate to take home and a special badge(bronze, silver and gold). For our first 'Word Millionaires' we're also celebrating with children being presented with a book voucher. Once children have become a 'Word Millionaire' they can progress to 'Word Multi-Millionaire' status.
Our congratulations go to all the students who have achieved 'Word Millionaire' status!
Our Millionaires
Milo (Y5)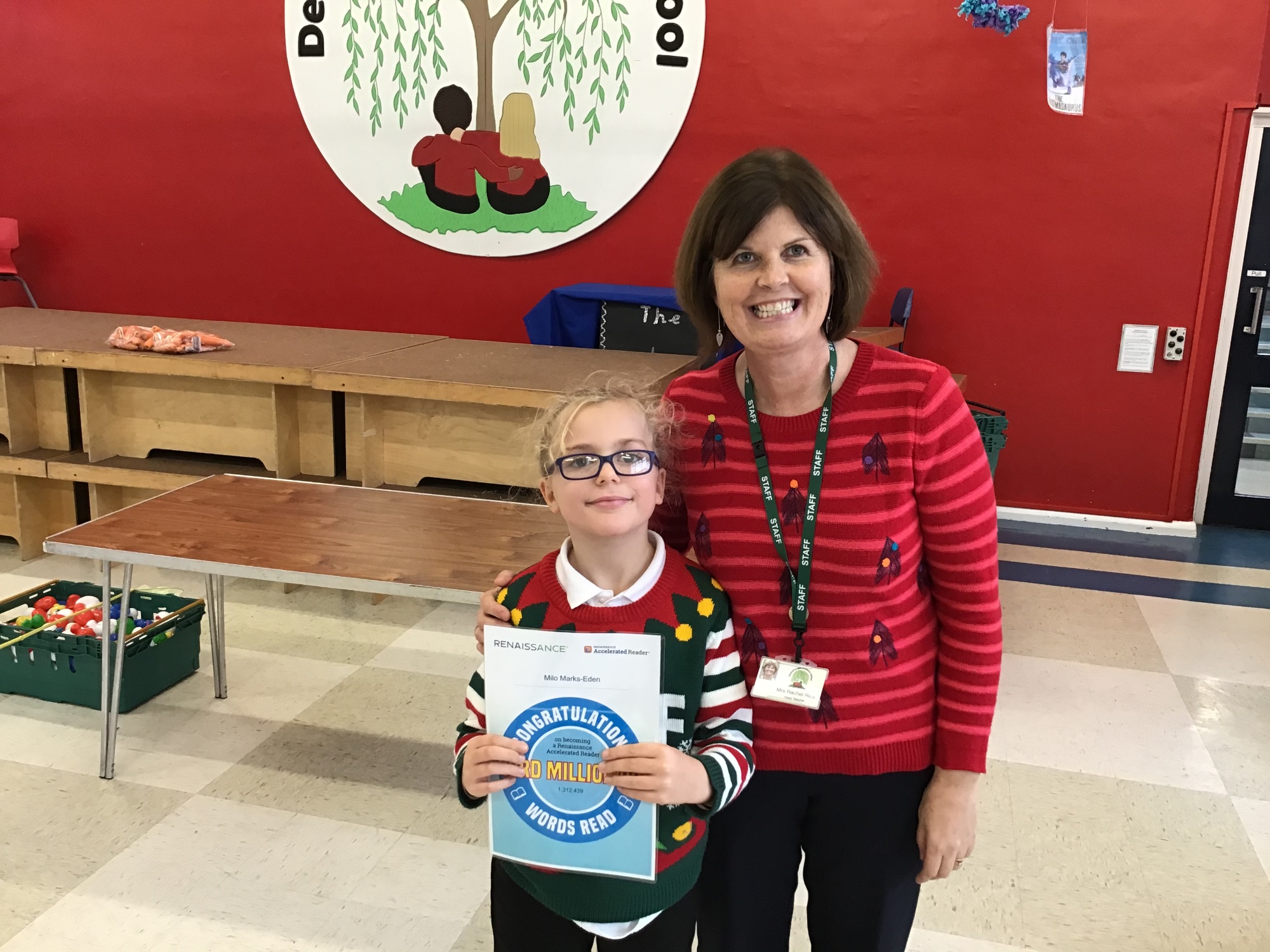 Lily (Y5)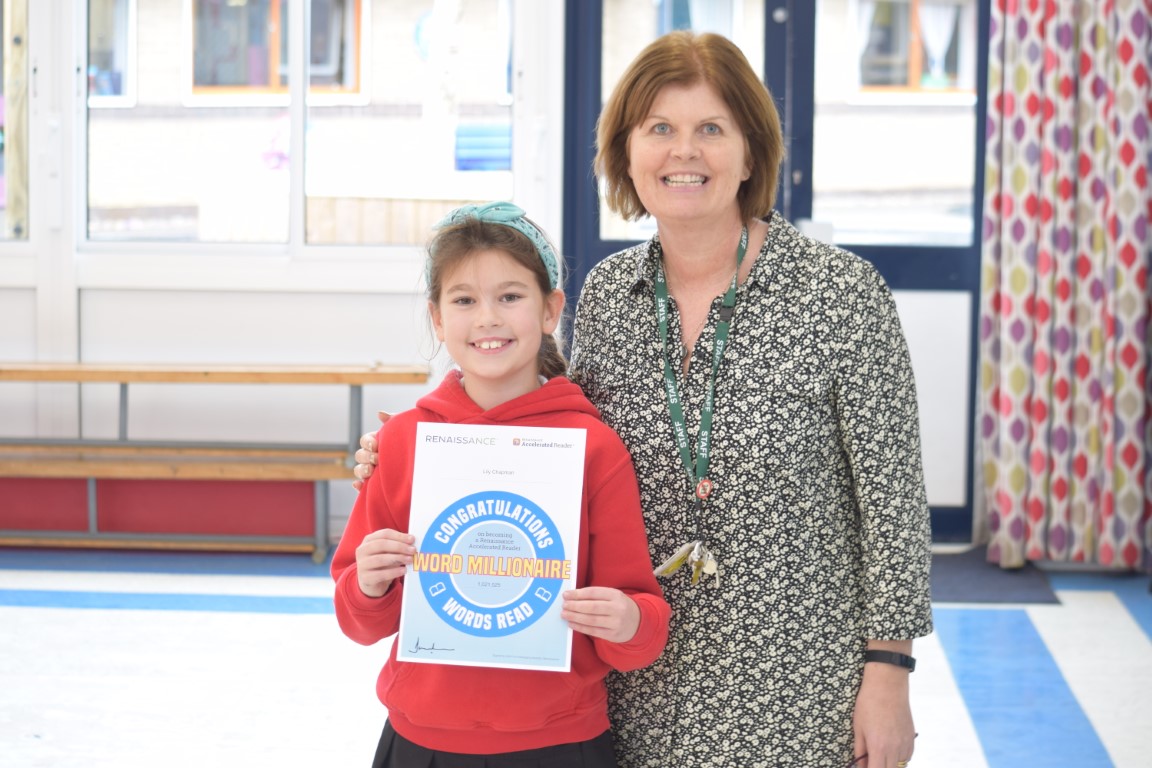 Ava-Mae (Y6)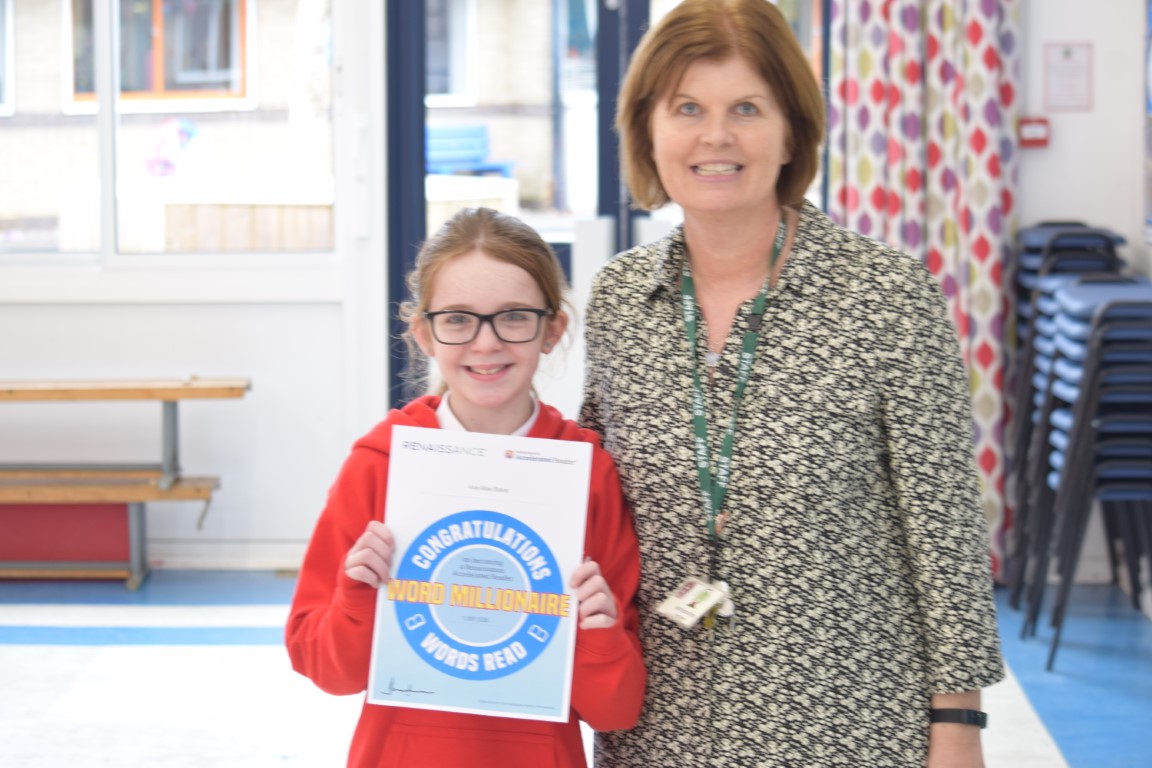 DPS wonders who will be next:)