Years 5 and 6 church performance 2019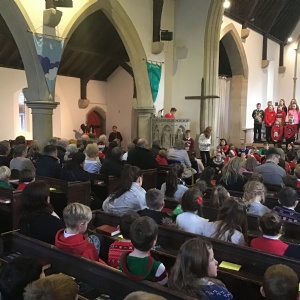 Its been a fantastic week with the year 5 and 6 performances. The singing and commitment to rehearsals has been amazing. We are so proud at DPS to have some really mature, talented students to represent our primary school in our village.
Please enjoy the pictures below. They show some of the fun had in putting on a show that certainly did entertain everyone that visited the church over the past few days.