NMPAT Saturday Centres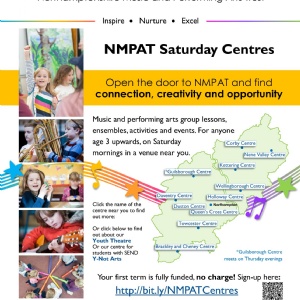 Northamptonshire Music and Performing Arts Trust is excited to be re-launching Saturday Centres in September 2021!

After a year of Virtual Centre, it is time to re-open our doors to our members from pre-lockdown, as well as whole new group of students! We are delighted to be able to offer ALL students a FULLY FUNDED first term of activities (from September to Christmas) so there is nothing to stop you getting involved!
We have a team of staff excited to get back to a full morning of activities that we will design around the students at each Centre, ensuring everyone has something of interest to get involved with.

Registration is via an online form (please see PDF) where you can tell us which Centre you'd like to attend as well as a little bit about your interests. We will then be in touch to confirm the finer details before the start of term in September.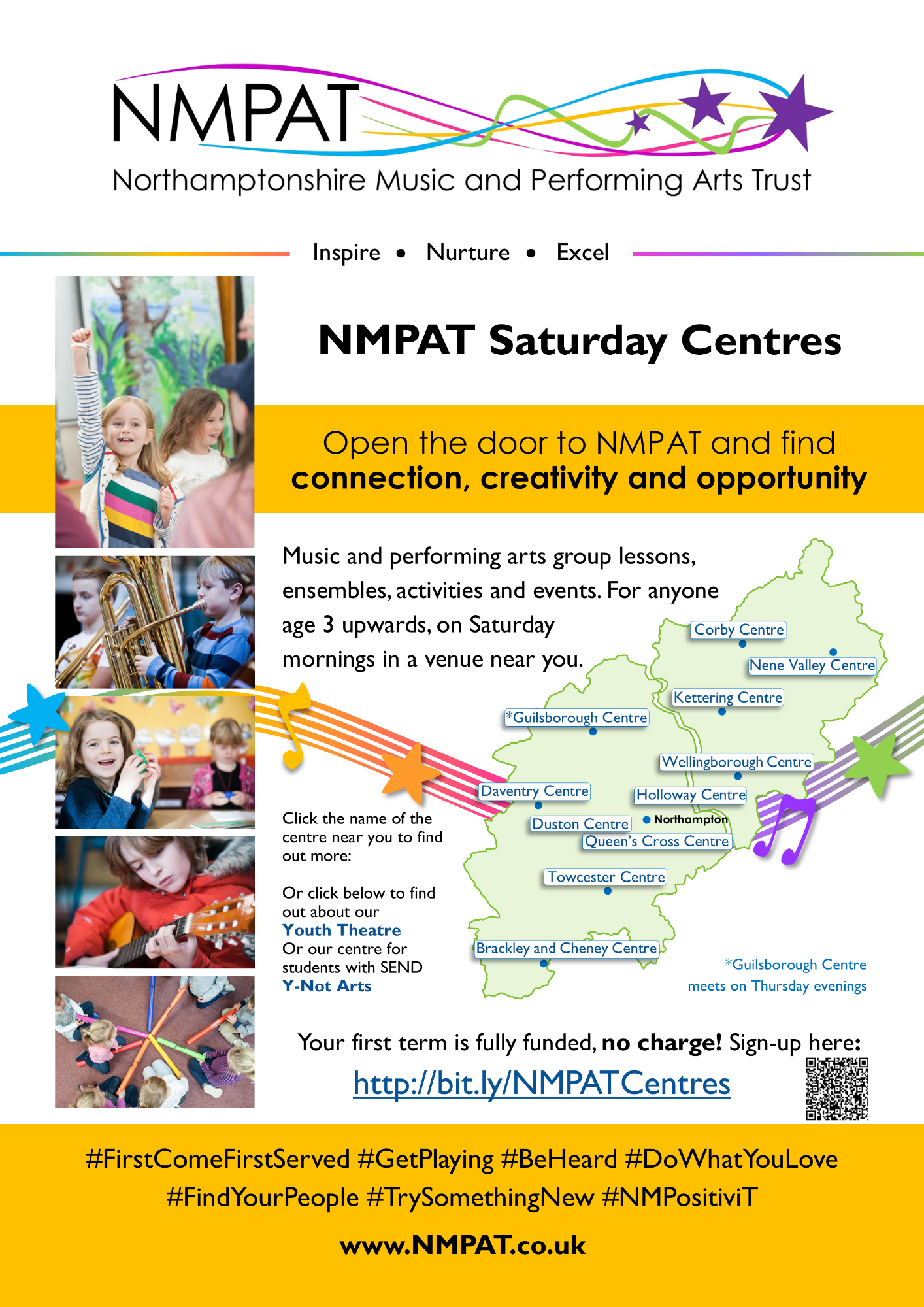 If you'd like to have a look around your Centre, there will be an open morning from 10.00-11.00am on Saturday 11th September, with a full morning of activities starting on Saturday 18th September.

There will be NO CHARGE for your first term of activities. Following your fully-subsidised first term, subscription for membership of the Centre for one term (where there are three terms in the year) is £80 for the full morning.

We are excited to get going again and hope to have you with us! Bring on September!

For more information please visit Click Here!

#GetPlaying #DoWhatYouLove #FindYourPeople #NMPositiviT