Create a National Book Token design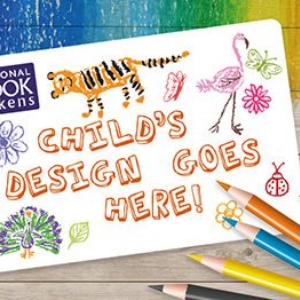 Knowing how much we all like a competition, this one from National Book token may interest your child/ren.
Calling creative young booklovers – could they win a £10/€10 National Book Token for each of their classmates?
This summer term, we're asking children to send us their own dazzling National Book Token designs. Whether it's your school crest doodled in ink, a pencil drawing of the entire class, or something completely different, we want to see it all!
Six weekly winners throughout May and June will get their artwork made into up to 35 gift cards, each loaded with £10/€10 to spend on brilliant books – that's one for you, and one for everyone else in your class!
Click here for the full entry details.
The closing date for entries is Sunday 13th June 2021.