Geography at DPS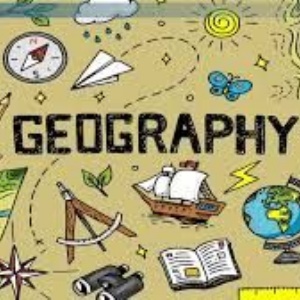 Geography Elevation Group
As Mrs Rice mentioned in the last newsletter, we have had a 'History Elevation Group' meeting. Our second meeting was a 'Geography Elevation Group'. This meeting looked at what the children thought of their learning in Geography.
At Deanshanger Primary School, the children have access to a wide and broad geography curriculum through their year group IPC (International Primary Curriculum) units, various whole school learning events (assemblies and celebration events) and displays. Throughout the school, we have maps of the world, maps of the United Kingdom and Globes which are all accessible to the children to support their learning. We are also fortunate to be members of the Geographical Association.
During the Geography Elevation Group, we looked at each year group one at a time, starting with Year One. Initially, the children shared what they thought geography learning was. The children then shared 'Geography' work in their books, identifying pieces of work that demonstrated their learning in geography lessons. It was a rich and valuable experience to see all the wonderful learning that takes place throughout the school through IPC units, such as, what a wonderful world, from A to B, Active planet and save the world.
For the second part of the meeting, we looked at the world map, the globe and a map of the United Kingdom. We then gave the children the opportunity to share their geographical knowledge of the world or the United Kingdom. The children were asked questions relating to countries, capital cities, continents, seasons, climates, oceans and topographical features such as mountains, rivers, sandbanks and coasts. We were all so impressed by the knowledge of the children who were all able to share their learning with the rest of the group. This demonstrated that the children had very good understanding of physical geography and human geography and were able to recall the learning that had taken place during their IPC units. There were many strengths such as vocabulary and language. As always, there are things that we need to work on a little bit more. In this instance, encouraging the children to know the difference between villages, towns, cities, counties, countries and continents and to discuss these when visiting places for a day or going on holiday.
As always, please support your child/children with their geography learning at home. This could be through reading magazines, TV programmes, visiting local or national places of interest or discussing IPC work that the children are learning at school.
Please see below for the Geography section of the primary National Curriculum:
https://assets.publishing.service.gov.uk/government/uploads/system/uploads/attachment_data/file/239044/PRIMARY_national_curriculum_-_Geography.pdf
Miss Peers, Geography Champion