Red Nose Day is back at DPS 2021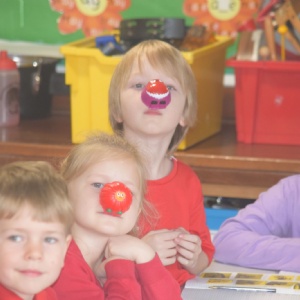 Red Nose Day is back at DPS. The world needs a life-changing laugh more than ever, so we'd love you to join in the fun. Please see some lovely pictures of our child enjoying wearing red noses and clothes for a great cause.
We know that schools are having a really tough time. That's why, whether you go big or keep it simple, we still think you're super. Order your free fundraising pack today.