Deanshanger Easter Activities - Saturday 3 April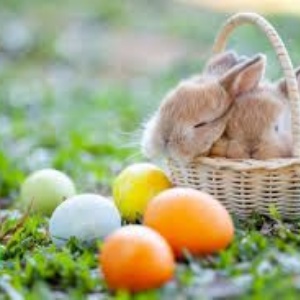 Deanshanger Good Neighbours (a working party of the Parish Council) is organising some activities for Easter to cheer us all up!!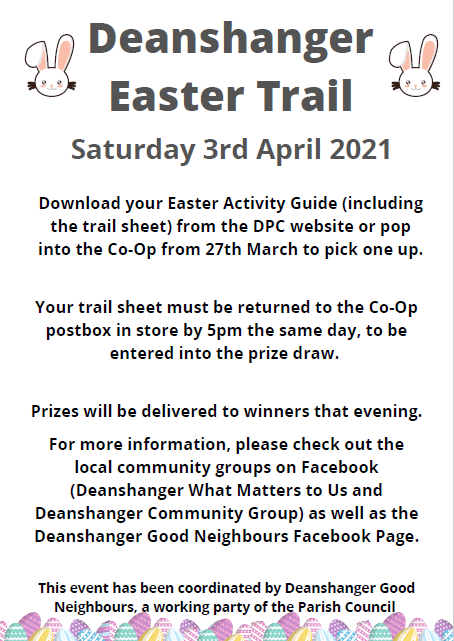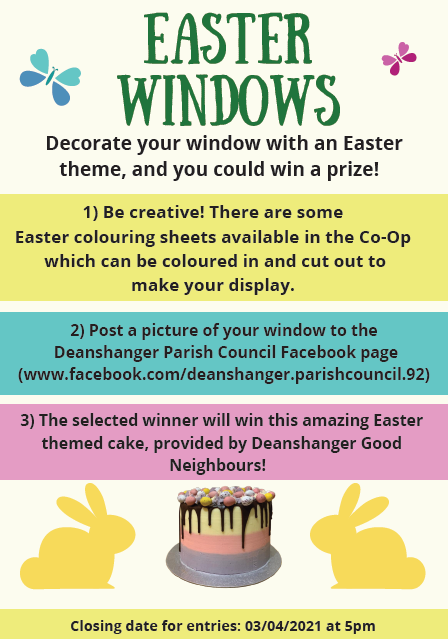 There will be an Easter Trail on Saturday 3rd and we are also encouraging residents, businesses and organisations to 'dress up' in a festive way for this day. The Library and Parish Council (MDF bunny ears being cut out as I type!) have already said they will, and we expect others to follow suit - just to make it feel festive as people go around the village. The Holy Trinity Church is also holding an Easter Bonnet parade which should be good and there are stalls scattered around the village. There will be lots of prize!
We have undertaken COVID-19 risk assessments to ensure the Easter Trail and Easter Windows event adheres to public safety guidance and I am sure the Church will have done likewise.