Angels at the Abbey - 4/12/22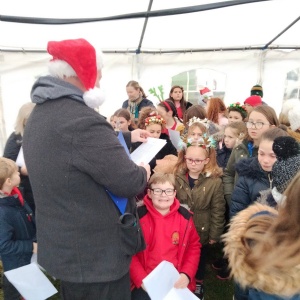 We were thrilled to be asked to be part of a very special Arts event at Bradwell Abbey on 4th December. Along with other choirs, we sang Christmas songs and performed Cathal Smyth's beautiful song - You are not alone.
Thank you, Mrs Anderson, Mr Webb and Mr Larcombe for rehearsing with the group. Despite the freezing cold, the choir sang beautifully.