Reception Stage - Fire Engine Experience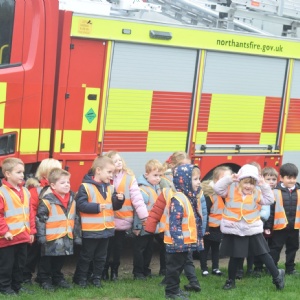 On Monday 14th November the children had a visit from the local fire service. Paddington and Elmer class got themselves ready with warm coats and made there way outside after a very informative chat with one of the firefighters.
It was lovely to see our reception children learning and enjoying about the fire service. As you will be able to see from our gallery and the picture in this article, the children has a fabulous time exploring what it means to be a firefighter. Once they had been briefed inside the classrooms Elmer class were the first to visit the fire engine outside the front gates of the school.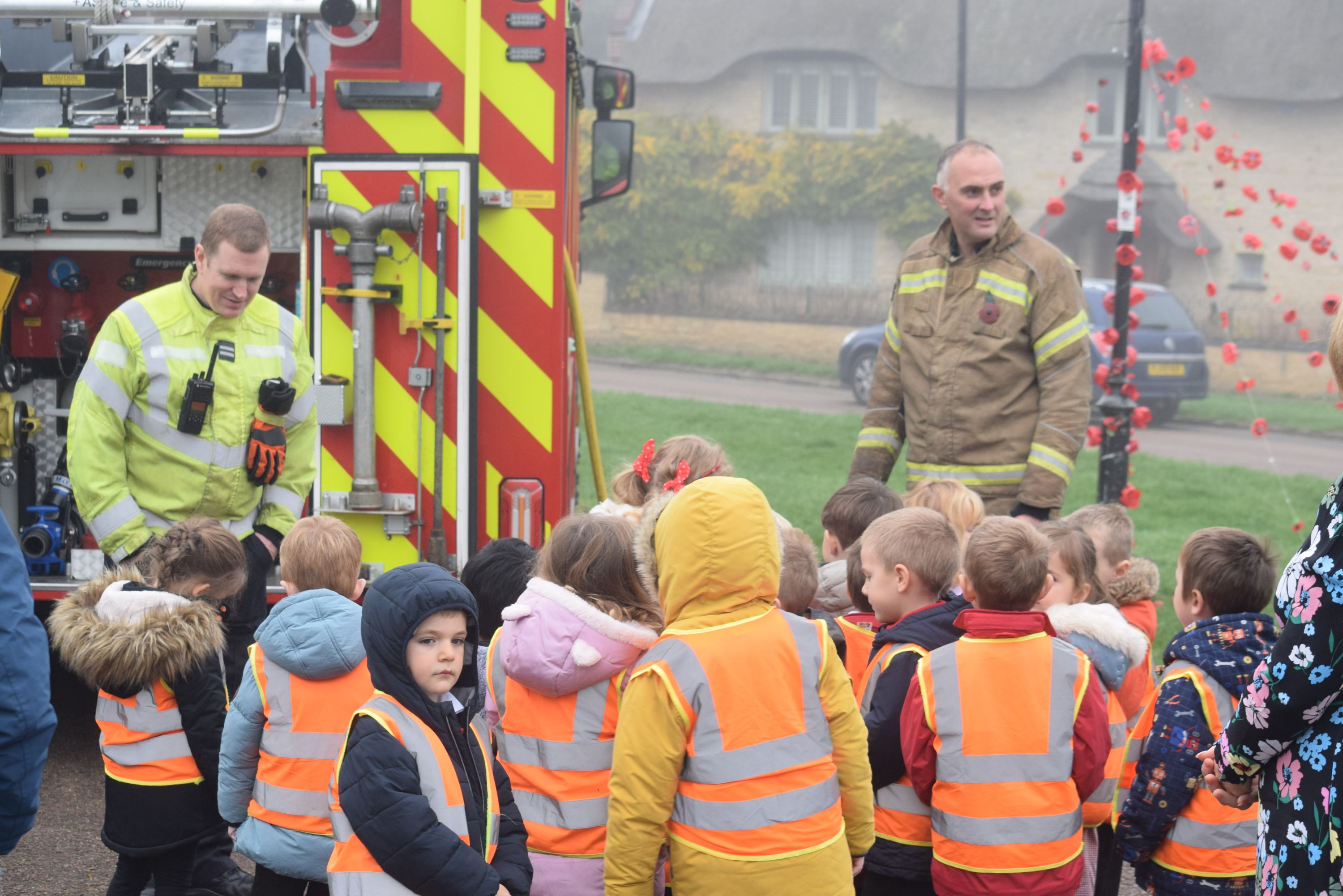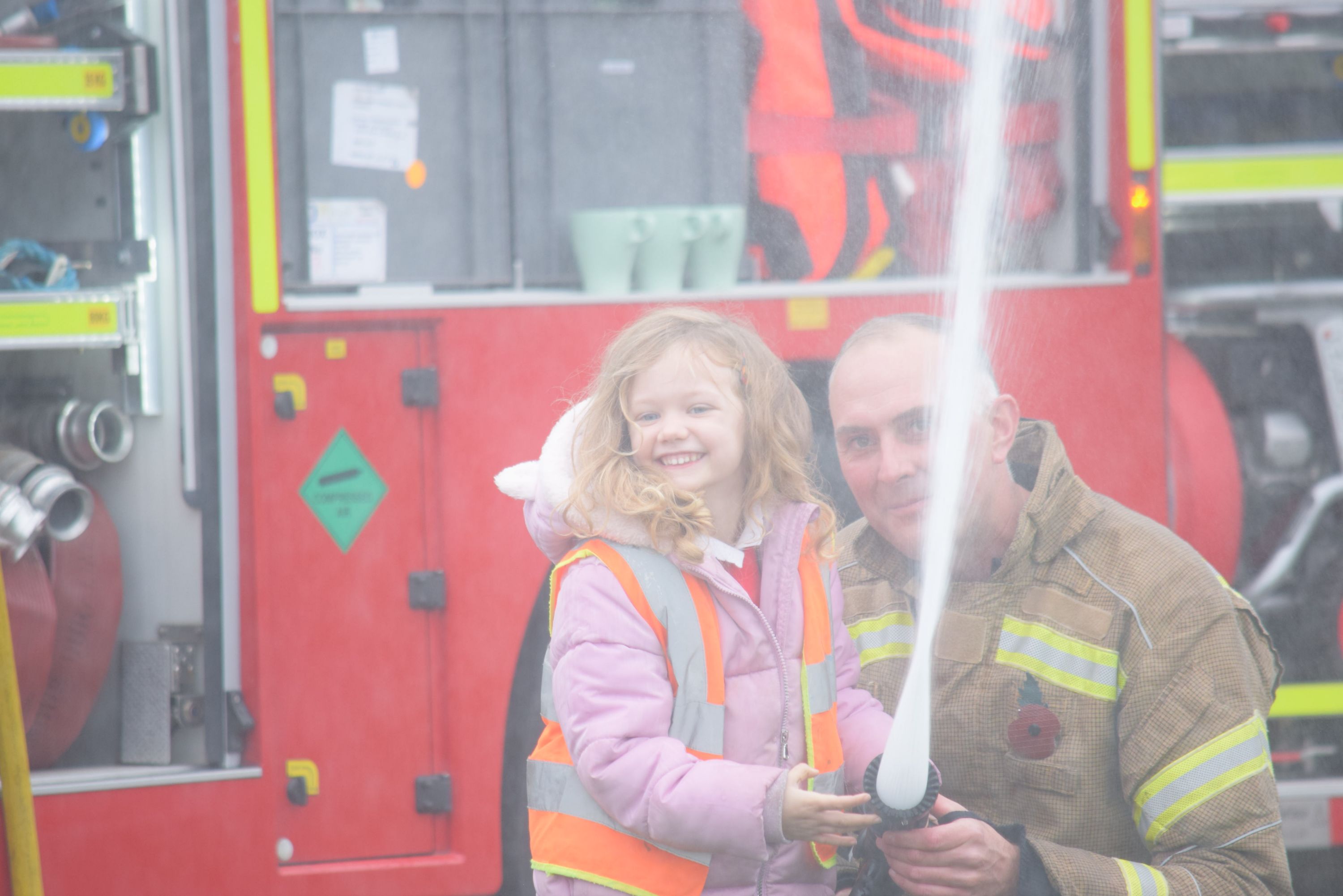 For more pictures please Click Here.