Supporting fundraising
Throughout the year we support fundraising events such as MacMillan Coffee Mornings, Sports Relief, Comic Relief, Children in Need and Towcester Foodbank in addition to charities where there are close links with our school community.
Recent Funds Raised by our Pupils and Local Community
£191.62 Macmillan Coffee Morning (Sept 2019)
£292.15 Jeans for Genes (Sept 2019)
£538.49 Red Nose Day (March 2019)
£116.30 Starlight Children's Foundation (Dec 2018)
£535.29 Children in Need (Nov 2018)
£237.46 British Legion Poppy Appeal (Nov 2018)
£177 Macmillan Coffee Morning (Sept 2018)
£287.50 Jeans for Jeans (Sept 2018)
30 backpacks sent to 'The Backpack Project' (Aug 2018)
£223 Cystic Fibrosis (June 2018)
Alongside these events, we are keen to offer our children the very best opportunities that we can. To allow us to reach our high aspirations, we use various fundraising opportunities in addition to having an extremely hard working and supportive PTA that regularly fund school projects.
Easyfundraising is an entirely free service that allows people to shop directly at their favourite online store via the links on the easyfundraising.org.uk website and raise a donation for our school once a purchase is made. Donations can be up to 15% of the value of your purchase, depending on the retailer and the item purchased. There are thousands of stores that are already participating with leading high street brands such as Amazon, WHSmith, John Lewis and more, making it one of the most effortless fundraising ideas for schools. Please consider registering with this site as every little helps.
Another great way of supporting the school and having the chance to have a cash win is by registering with www.yourschoollottery.co.uk and searching for Deanshanger. Each ticket is £1 and every penny of profit goes directly back to the PTA to fund extra items for your children that maybe wouldn't otherwise be possible. There is one local prize which is guaranteed to be won by someone participating in the Deanshanger specific lottery, and a further national prize of £25,000 to someone in any one of the school lotteries across the country. Anyone can enter, so please make friends and family aware. The more people that join, the bigger the prize and the more profit we make for the school.
We are extremely fortunate to have been selected by the Co-op as a charity that they will fund this year. For us to gain the most benefit we need you to get a membership card and log in/register it, then choose us as the charity you wish 100% of your 1% to go to us. If you don't do this the 1% will be shared equally between the current charities selected which still helps us and is awesome, but doesn't give us maximum benefit of this amazing opportunity.
Plus if you get a card you'll get 5% as a reward for you, Win-win! Just go to https://membership.coop.co.uk
Finally, to specifically support our kitchen fundraising project, we have a crowdfundraising site. Please help us reach our ambitious target so that we can continue to serve first-class lunches, extend the number of children that they can be offered to and extend the opportunity to the elderly in the village. Click here for our fundraising video.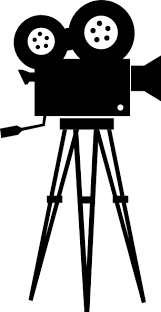 Thank you for helping us to help your children have amazing resources and opportunities.