DPS Tour 2020 -Un
Welcome to our new page dedicated to our "Home Tour 2020".
At Deanshanger Primary School, we love to stay connected to our students even when they cannot attend. In these uncertain times, we'd like to share the many ways in which your children are learning at home; we recognise that learning comes in lots of different form and we are proud of all of you (including the parents/carers).
DPS Home Tour 2020
Holly shared with us a brilliant piece of work that showed off her creative skills. Tom was very proud that he had read a Tom Gates book and had finished it! It was lovely to visit them even though we nearly interrupted Tom's online lesson with Mrs Davies...oops:)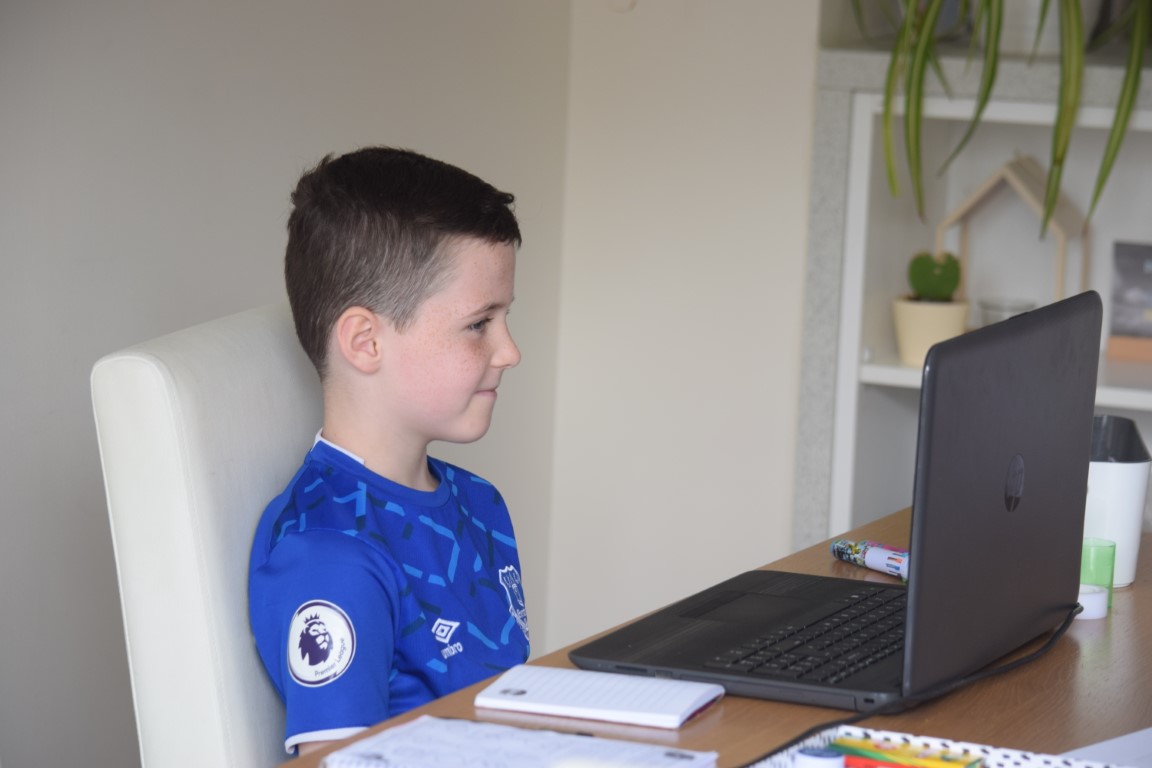 Sienna invited us around to look through some of her maths work and then held up some beautiful artwork. Sienna also showed me her strawberry tree which she has planted. Outstanding work! I also handed over a multi-millionaire word award to top it all off. Well done Sienna!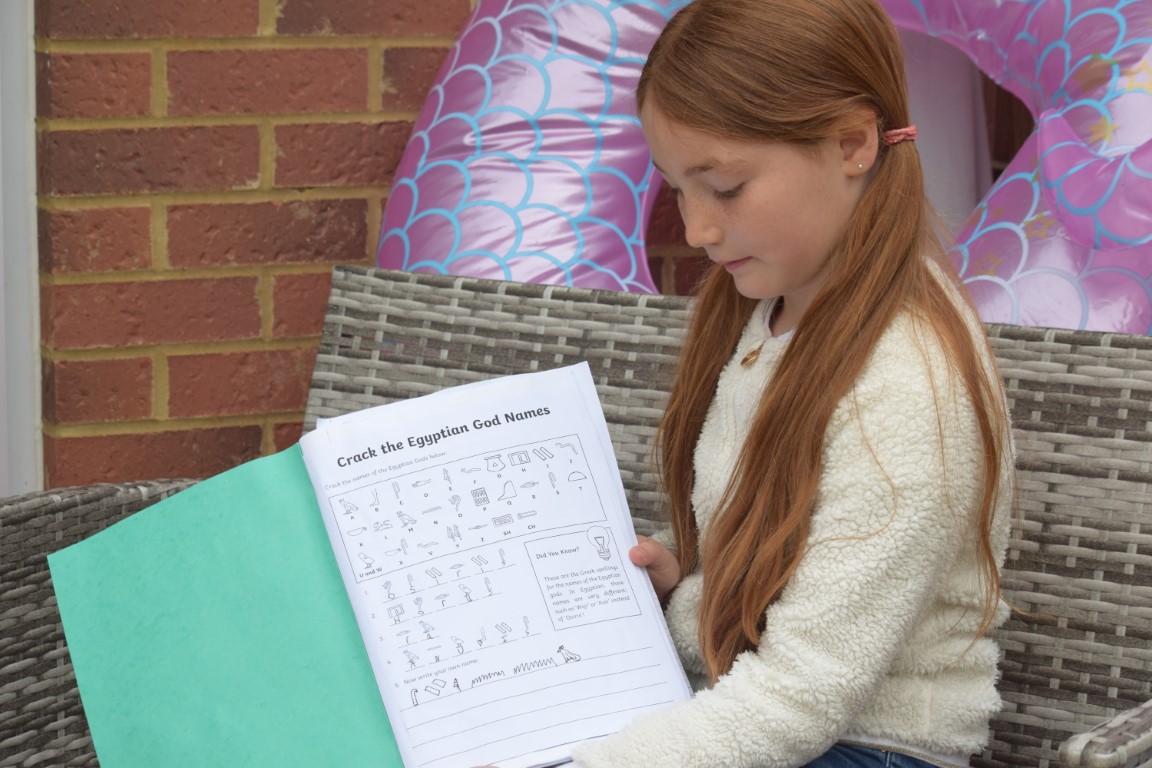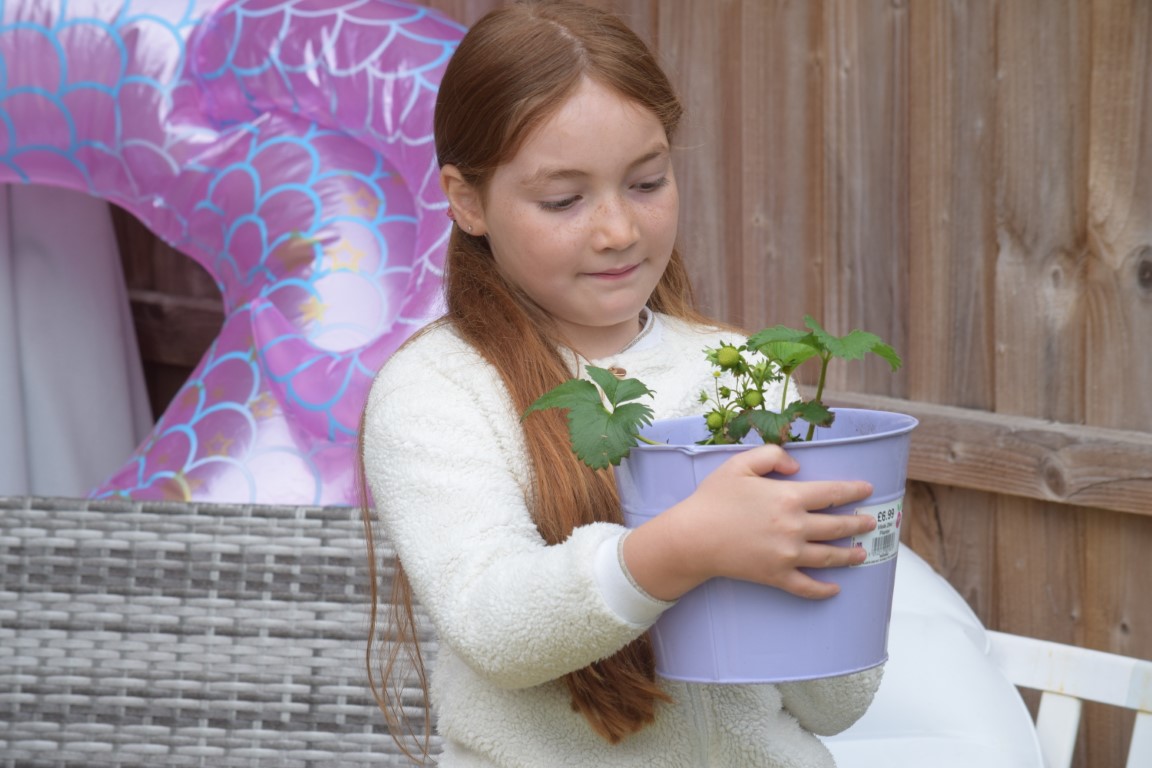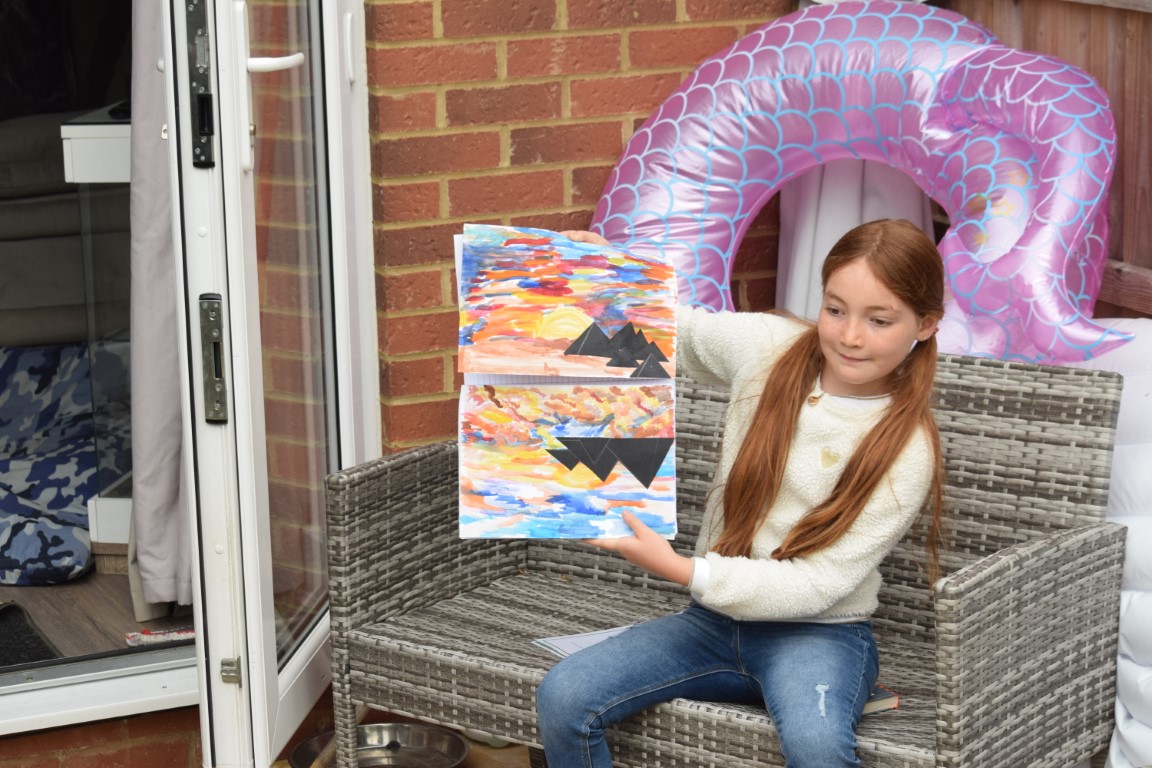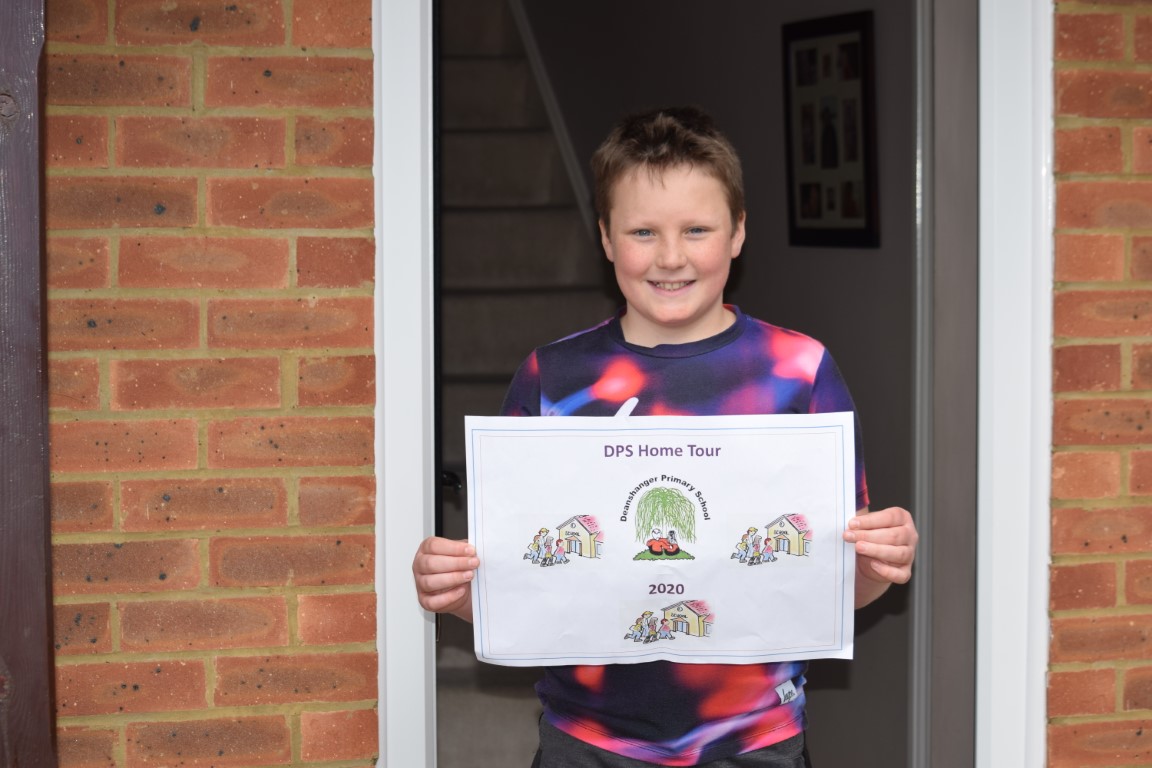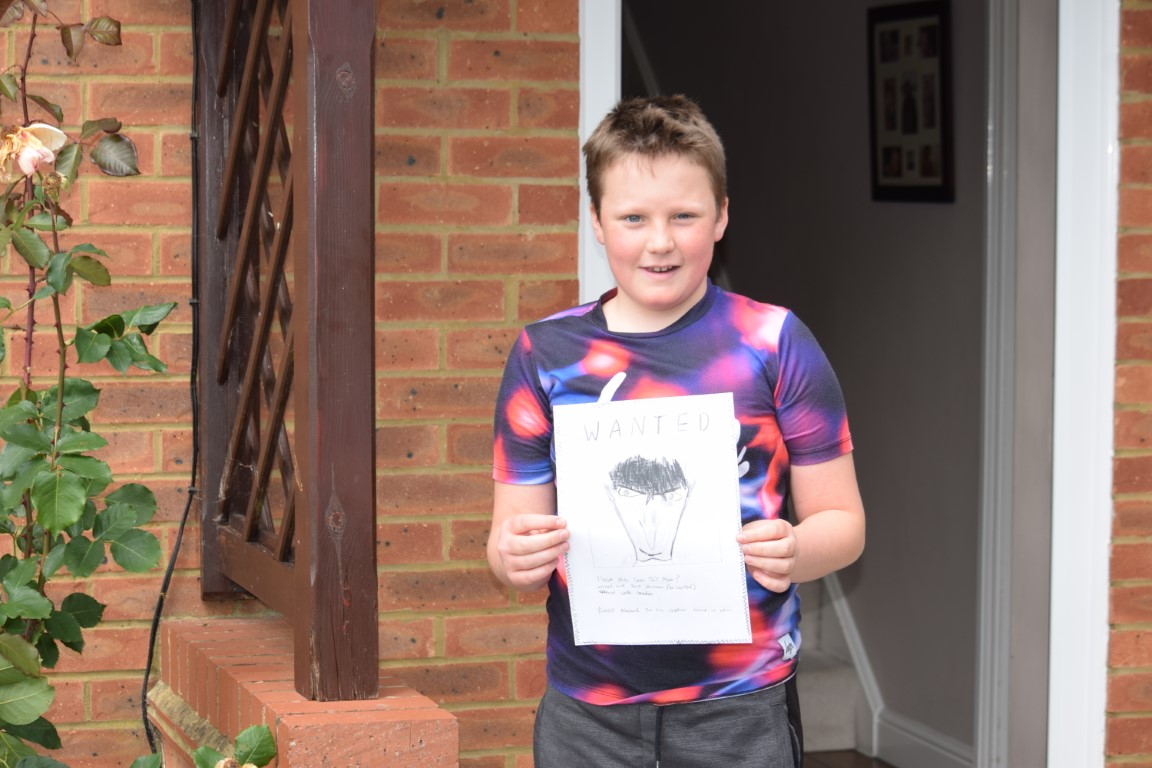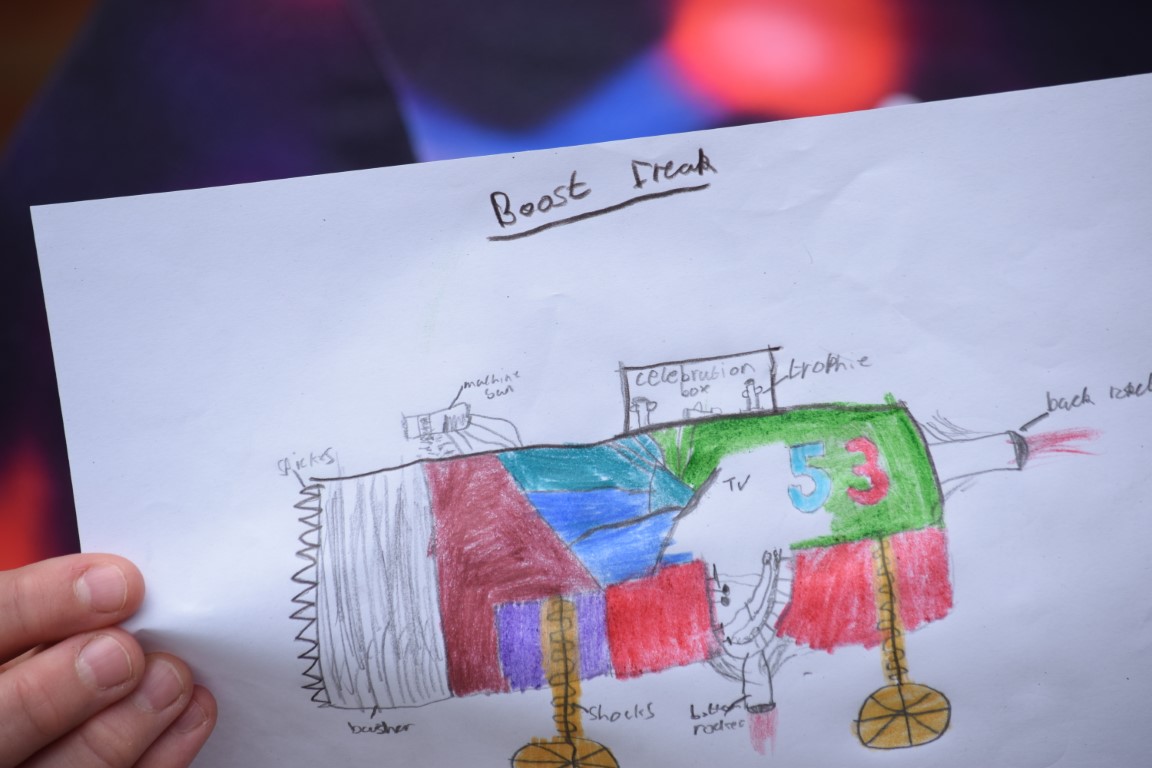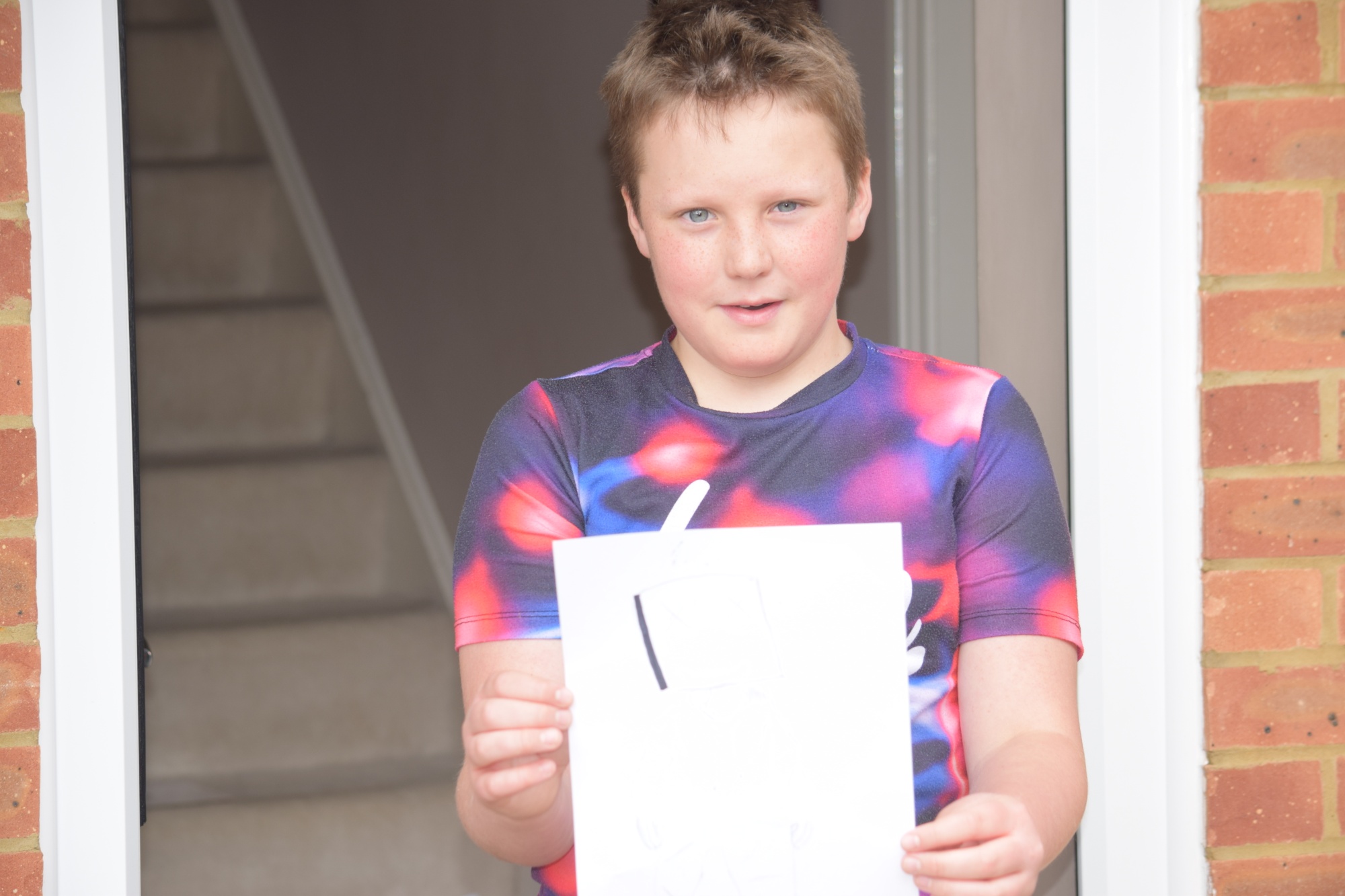 Jake is proving if you work hard during lock down you can achieve so much. Alongside reading more and creating some brilliant pieces of art, Jake is demonstrating what a talented boy he is. I know he's missing his friends like so many of you. Even with this feeling we are so impressed with how Jake remains resilient and committed to working very hard. Well done Jake.
Cameron is proving that being at home doesn't stop you enjoying lock down. You can see some completed maths and I know Cameron is working through his home pack everyday. Well Cameron, you really are showing so many school values.