DPS Tour 2020 - Deux
Welcome to our new page dedicated to our "Home Tour 2020".
At Deanshanger Primary School, we love to stay connected to our students even when they cannot attend. In these uncertain times, we'd like to share the many ways in which your children are learning at home; we recognise that learning comes in lots of different form and we are proud of all of you (including the parents/carers).
We visited Ethan on Tuesday 18th. Ethan's energy reflects his fantastic artwork. As you can see, his work is creative, colourful and hes clearly dedicated a serious amount of time to ensure its his best work. Ethan was particularly proud of a poem he read to me regarding the lock down. We feel privileged to have listen to the poem and would like to say a big well done to him.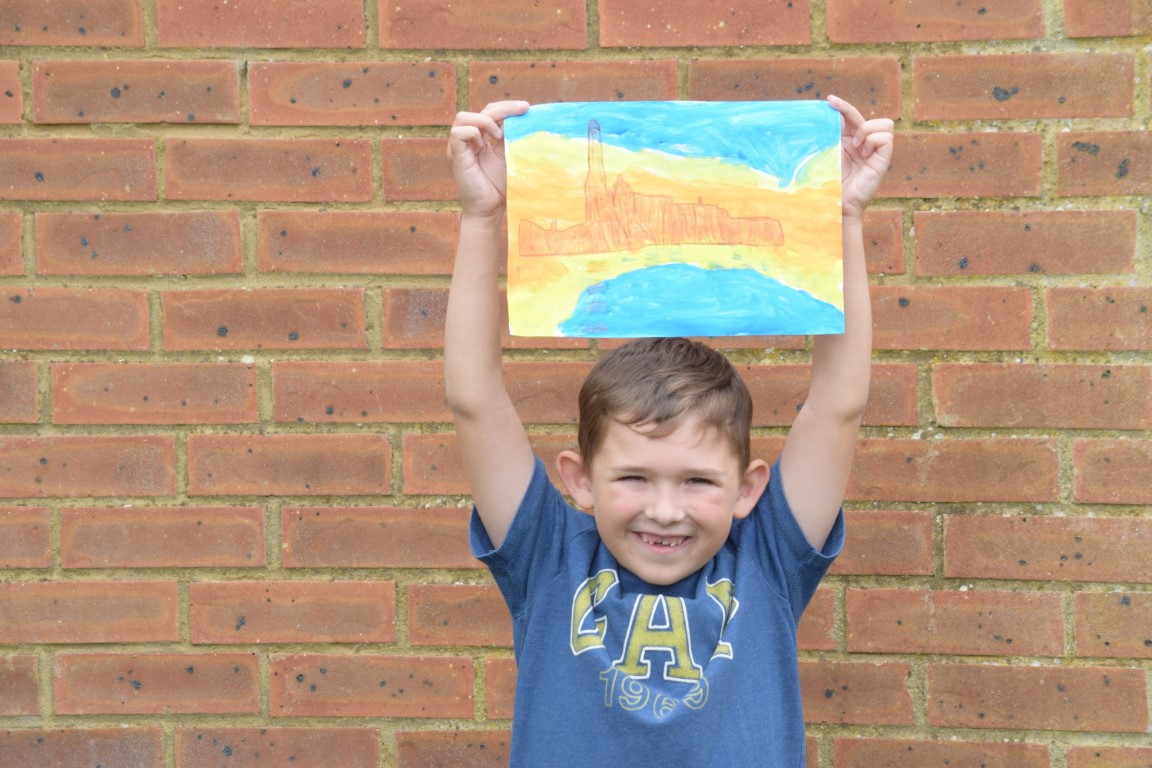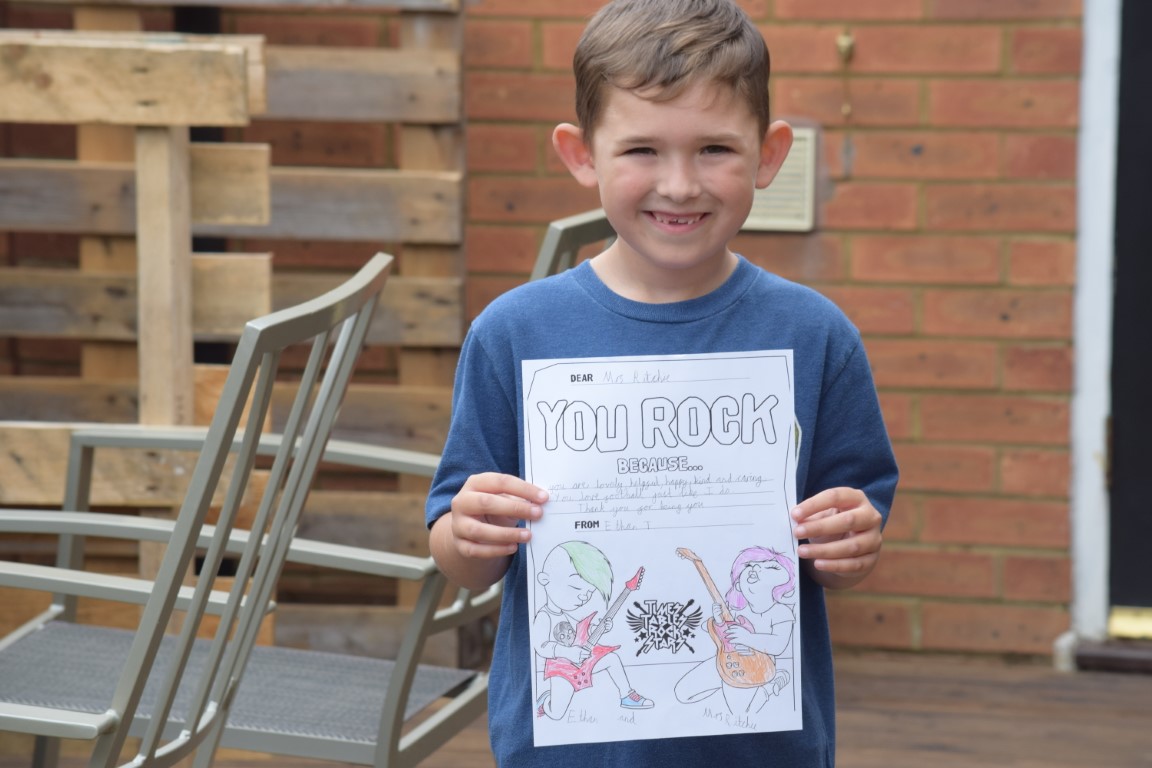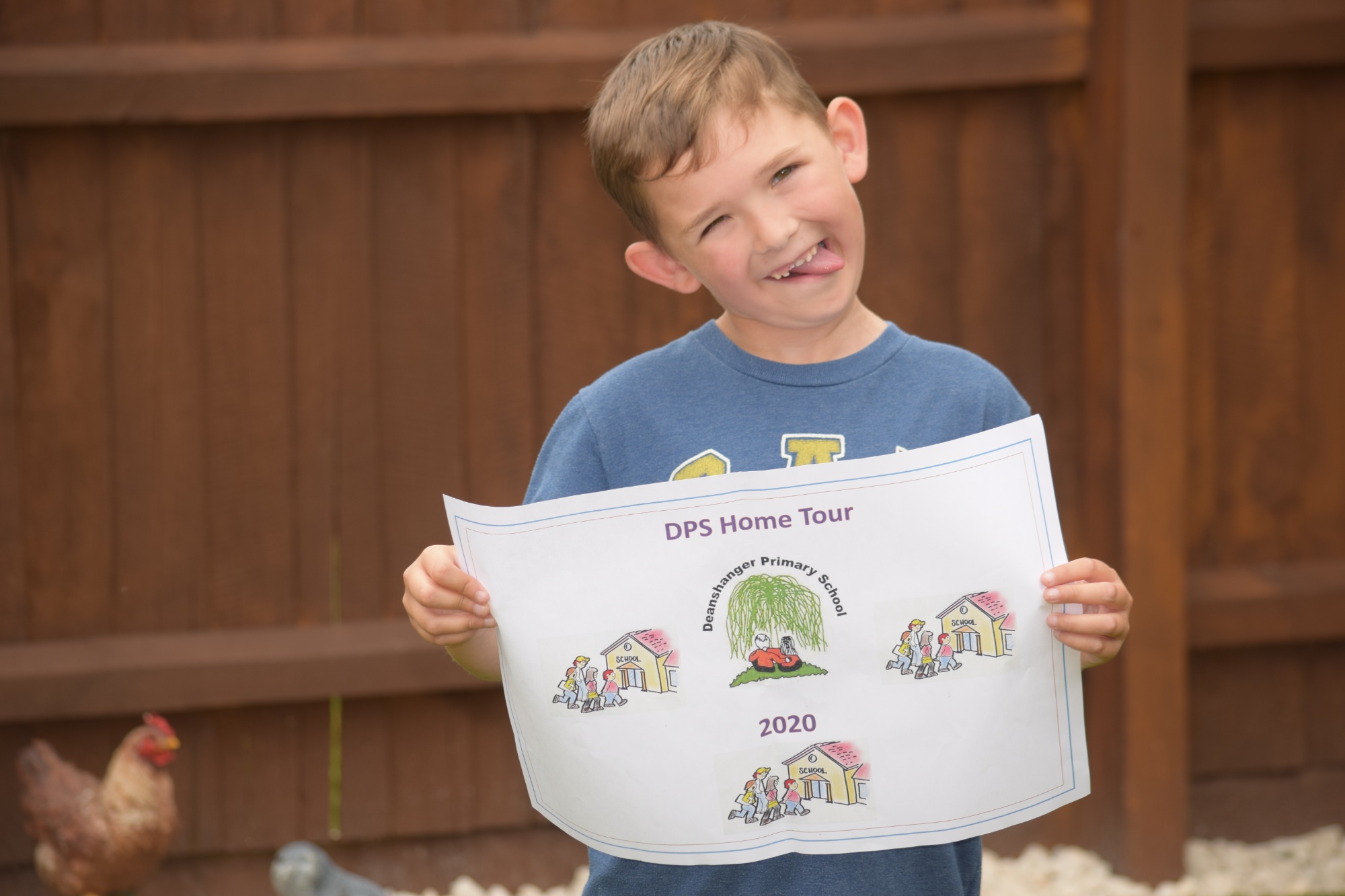 Next we have Eva showing that working at home can be practical as well as academic. Eva showed me some wonderful maths and English work alongside some more practical subjects she enjoys. Eva and her Mum have been nursing a poorly bird back to health. The bird box and giraffe shows creativity and I'm know Miss Cookson is happy and proud of all the artwork being produced at home. Another lovely visit to one of our students that cannot attend right now. Keep up the brilliant work Eva and we'll be reunited very soon .....................Thank you!