Chinese New Year 2021 - A focus for a day of creative learning on Friday 12th February
On Friday 12th February, we're doing things slightly differently @ DPS. We're changing the timetable, letting the children choose their own learning, providing more creative opportunities, trying hard to reduce screen time, and extending our knowledge, skills and understanding by focusing on Chinese New Year - The Year of The Ox.
What will the day look like?
There will be a celebration assembly at 9.00am and after that, a big switch off (from screen time) as we get our drums and pans ready to bang and crash to bring into the new year in a traditional way. According to Chinese myth, the monster - Nian (the Chinese word for year) can only be defeated with loud noise, wearing red and bright lights.
From this point on, you can choose your learning for the whole day. All activities are focused on learning about Chinese New Year but in different ways; you might want to paint, write, design, problem solve, make a model, research the country, make a powerpoint, create a mind map, plan a dragon dance (you could even include your family), create an intricate paper mache dragon head, plan and cook a Chinese meal, solve maths problems, create a stunning lamp, build an ox out of boxes, listen to traditional music and write a review, research the zodiac story, rewrite it in your own words, reenact it with puppets ... the options are endless! Think about what you enjoy doing and then set yourself the challenge of completing at least two special activities. In KS2 (ie, Y3, 4, 5 and 6) we'd like to see you choose at least one maths, English and STEAM activity and a more creative one. With the half-term break ahead, you might even get so inspired that you choose extra activities to focus on during the holiday!
On Monday 22nd February, our first day back after the half-term break, you'll have the chance to showcase your learning with the year group as the bubble in school have a joint session with the home learners. From this point on, we'd love to celebrate your writing, maths science, art...in school with whole school displays.
Ideas for the day :
Enjoy this PowerPoint to find out more about Chinese New Year, this short CBeebies clip and/or the following cartoon or video.
Alternatively, find out more about China and the Chinese New Year in myON at: https://www.myon.co.uk, there is a project of reading books available for your child/ren to read about Chinese New Year and China. This range of books is available for all age ranges across the school. If you read the books, you can take Accelerated Reader tests and increase your word count whilst learning about this fascinating tradition and country.
English
If you are doing any type of written work, how about using one of these writing templates - half lined, half lined narrow lines, lined.
Rewrite the story of animals and the great race.
How about re-writing the Chinese New Year story using different animals or a different setting? Maybe a race along the Great Wall of China? Or a hike up Mount Everest?
You could write some poetry using the word 'Ox' as the basis for poem, since 'Ox' has many rhymes. It could be silly nonsense poems to perform on camera… 'The Ox in Pink Socks' for example.
One idea (maybe for older groups) to write a story like the Rudyard Kipling 'Just So' stories eg. How The Camel Got Its Hump… but do 'How The Ox Got Its Strength' since we say 'strong as an ox' …start with the Ox being unfit – too much screen time perhaps?
Maths
How about learning how the numbers 0-10 are written in Mandarin
A code-breaking activity - suitable for mixed year groups
A similar code-breaking activity aimed at Year 4, Year 5 and Year 6
STEAM - Science, Technology, Engineering, Arts and Maths
Have a go at this raft activity planned by Miss Whitaker. Warning - it is fun, becomes addictive, and will take you a long time!
History
Terracotta Army activity - If you are interested in armies and soldiers, this activity is sure to grab your attention.
Art, DT and Forest School
Come and help us build our own Feng Shui wishing tree/bush outside the front of the school. Write your wish for the year ahead on red paper and tie it on to the bush.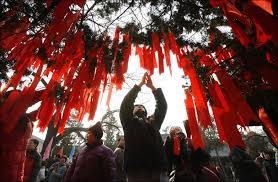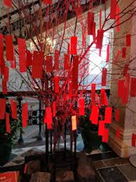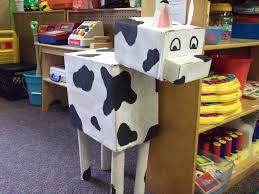 Make a model Ox – either fixed together or free standing from boxes, cushions, household objects etc. Take a photograph of this to share at a later date.
Sketch an Ox using coloured pencils, felt tips, paints or even pebbles, leaves and flowers or use this template for some mindfulness colouring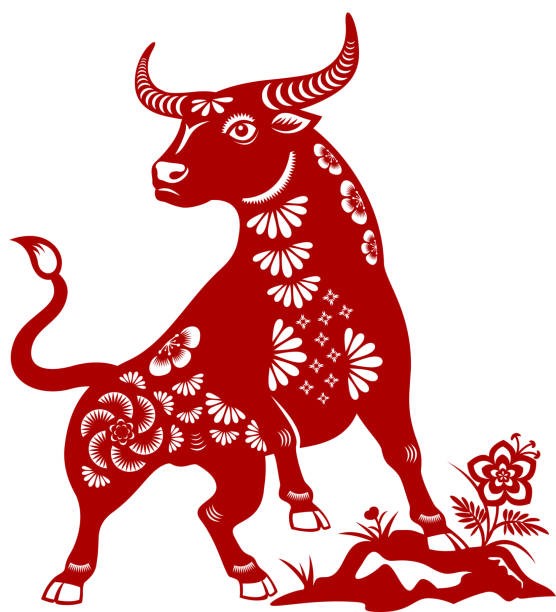 Can you try and copy this Ox image?
Mud paint Chinese symbols on trees or how about making puppets out of natural materials e.g. twigs and leaves to retell the story of Chinese New Year using the shadows created from the puppets?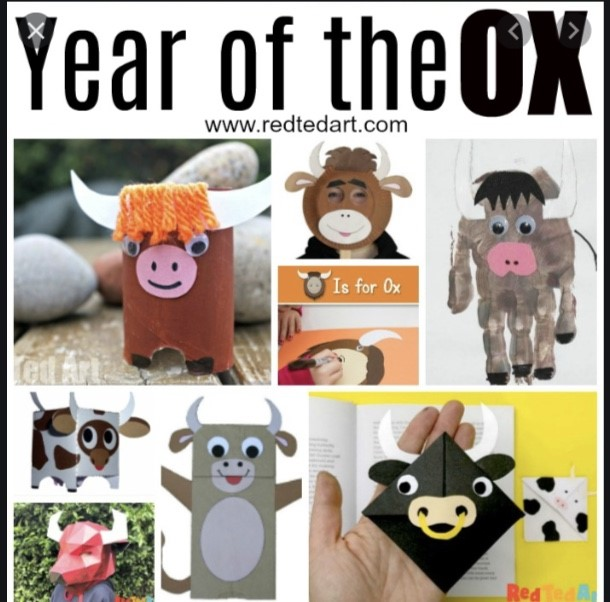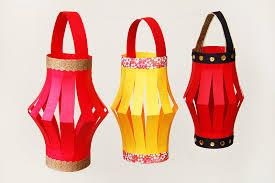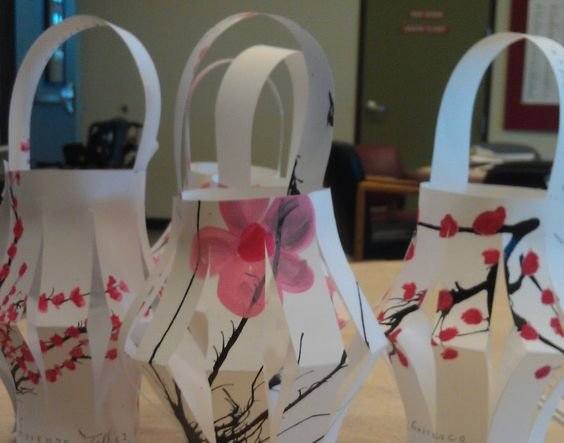 Make a decorative Chinese lantern - look at these beautiful ones to give you an idea. The white one has cherry blossom painted on it first- WOW! If you enjoy painting cherry blossom, have a look at this picture idea too.
Celebrate the Year of the Ox by painting an ox on a pebble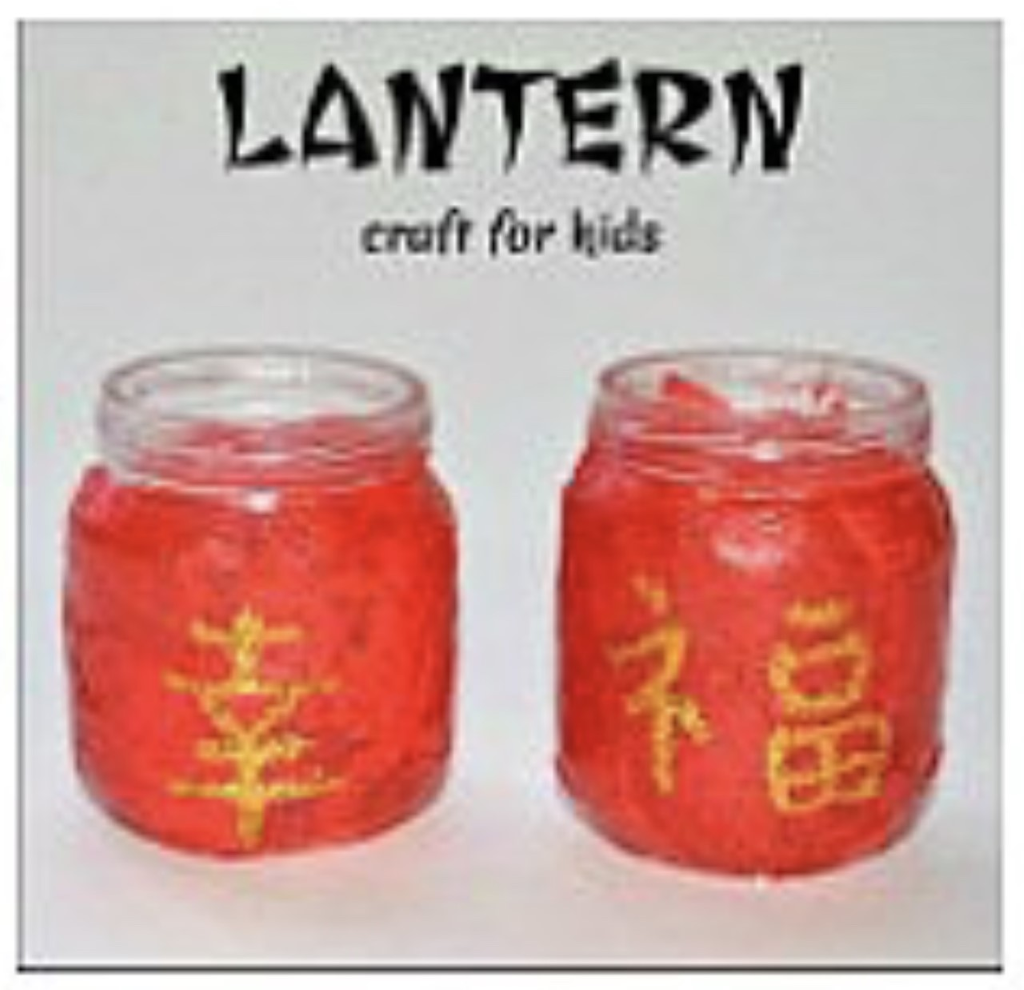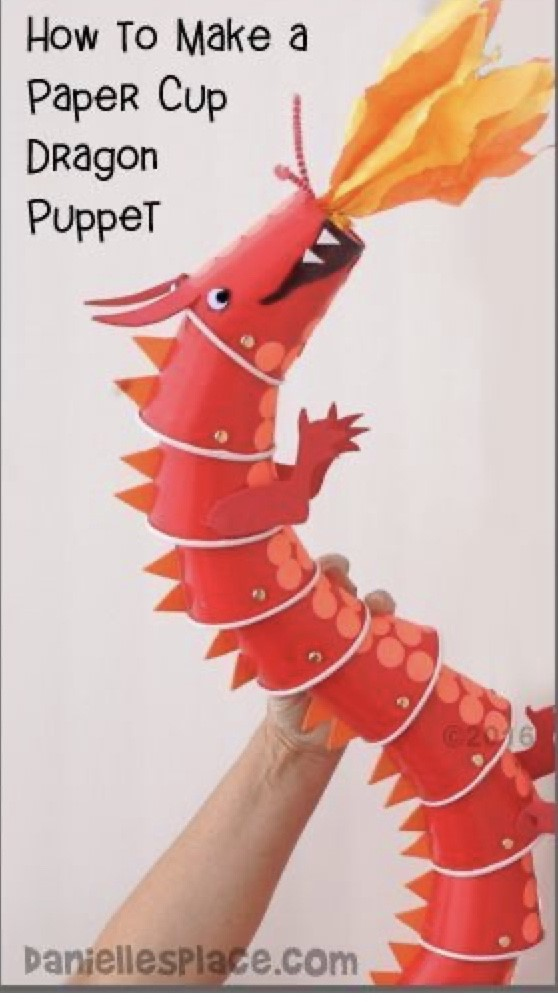 Make a moveable Chinese Dragon from toilet rolls and sticks or a smaller version from a template.
Find out your Chinese new year animal and that of your family. https://www.chinahighlights.com/travelguide/chinese-zodiac/
Have a look at making a dragon costume and maybe reenacting a dragon dance! Don't forget to take some photos and share them with us.
Using what you can find around you can you build the ox's horns? You could weave branches and grasses, carve out bark or join different materials together. Challenge - Will this stay on your head?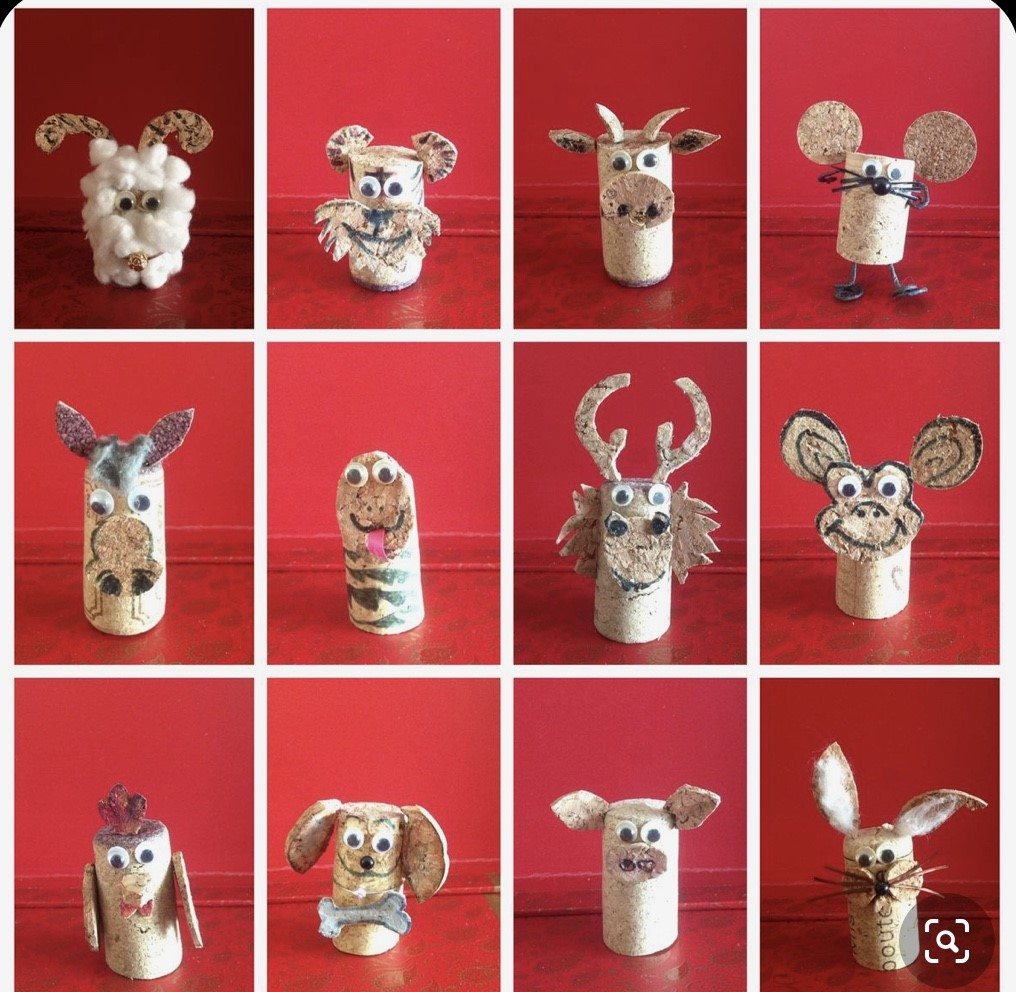 Think of the Maths fish magnet game? Can you make their own using home resources and an Ox theme?
Do you like origami? Can you make an Ox and the other animals?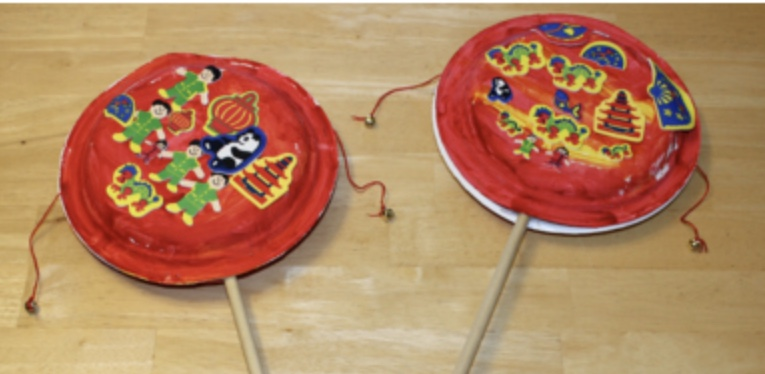 How about designing and making a drum?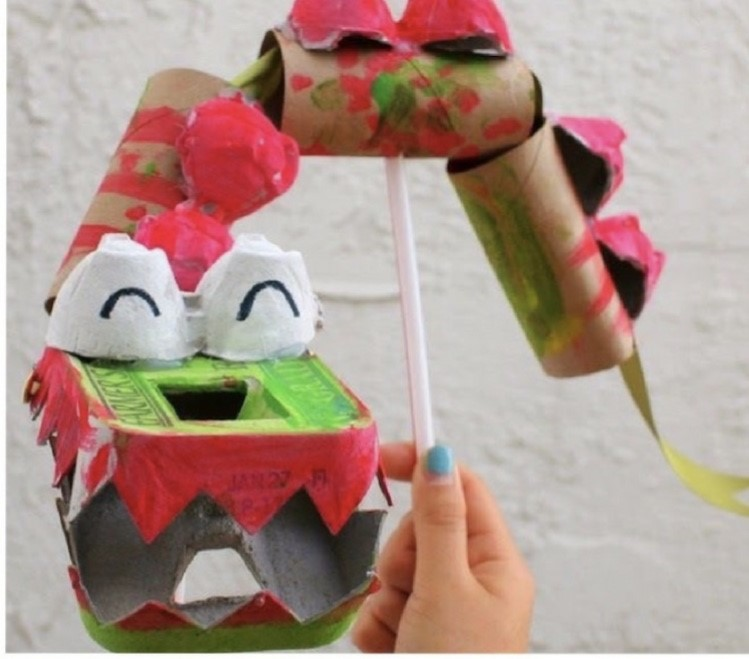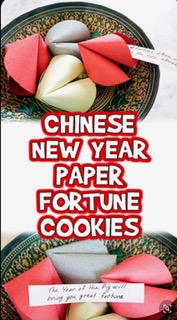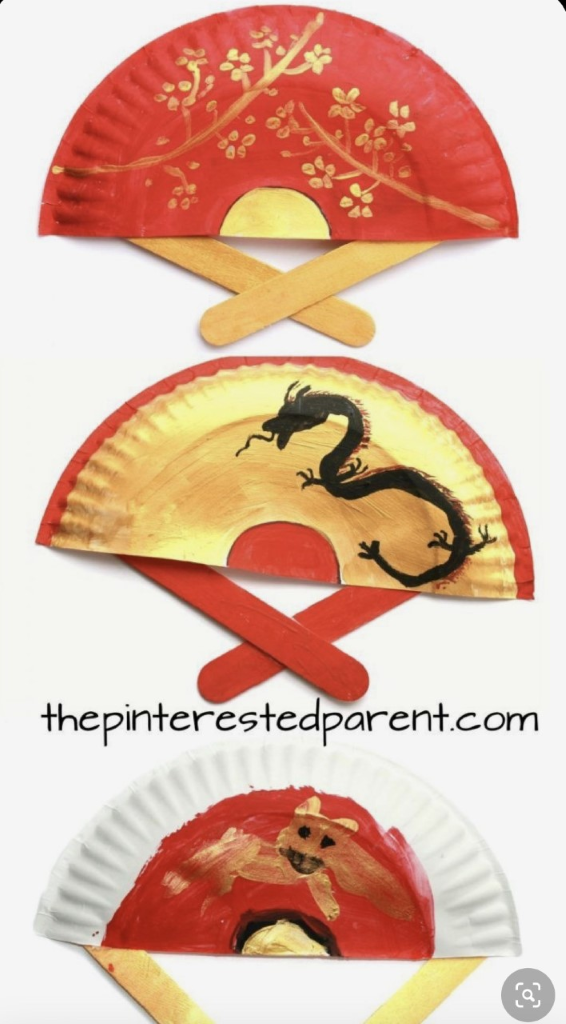 Can you design and make a lucky fish?
Food and drink
Where to start?! Here are a few links to inspire you and a Chinese New Year Recipe Book.
Maybe you could make a Chinese meal with and for your family? Please share the photos if you do.
https://www.care.com/c/stories/3627/10-chinese-new-year-recipes-crafts-and-activ/
https://www.bbcgoodfood.com/recipes/collection/chinese-new-year-recipes
https://www.kidspot.com.au/kitchen/recipes/collections/chinese-new-year-recipes
https://www.happyandblessedhome.com/free-chinese-new-year-printables-for-kids-and-easy-chinese-recipes/
https://www.creativechild.com/articles/view/kids-activities-chinese-new-year-snacks
http://www.apples4theteacher.com/holidays/chinese-new-year/recipes/
https://realfood.tesco.com/recipes/events/chinese-new-year.html
https://www.thespruceeats.com/recipes-to-celebrate-chinese-new-year-694280
How about writing fortune cookie messages and putting them on the table for lunch?

Resources for the day:
We've planned ahead and have lots of resources ready for you in school and at home. If you are currently learning at home, feel free to come down to school on Wednesday and Thursday to select resources that you might need eg, red paper, gold paper, pipe cleaners, split pins, writing templates, STEAM project packs etc. Don't be constrained by our resources and ideas though - your imagination is your oyster!