Our Governors
A warm welcome to our dedicated team of governors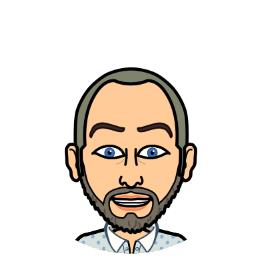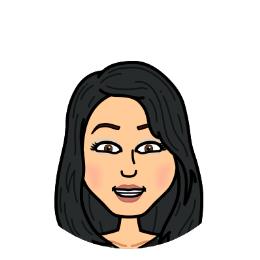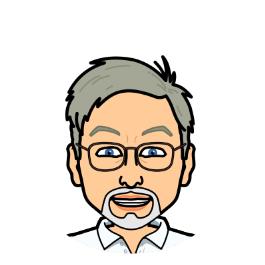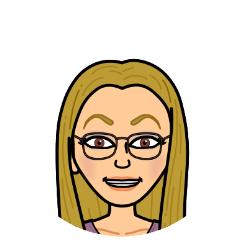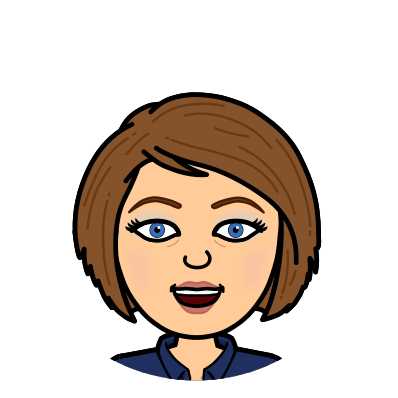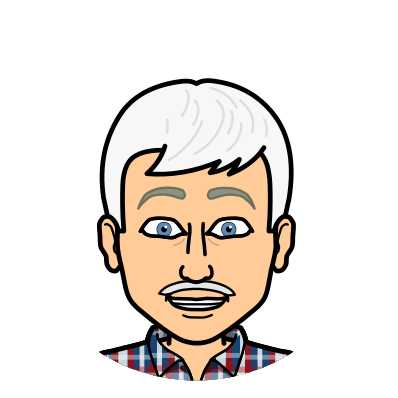 Top row from left to right: Sue Forman, Chair; Andy Limbert, Michelle Fernandez, David Aaronson, Liz Wynder
Bottom row from left to right: Rachel Rice and George Fairweather
Bitmojis coming soon for our new governors: Ken Turner, Nyree McKenzie, Chris Stevenson (from 4/12/2018)
Our clerk to governors is Hannah Ewin.
All state primary schools are accountable to their governing bodies, which in turn are accountable to parents and the community. The Governing Body is made up of members of the local authority, community, parents and staff. We have recently reconstituted to ensure our makeup and roles are in line with statutory guidelines and had a full review of governance, following Ofsted guidance.
Click here for our Governor Action Plan . It can also be located in 'Key Information and Safeguarding', 'Policies and other important information'. The GAP sits alongside our school improvement plan (SIP) and self-evaluation form (SEF).
If you have any questions or comments about this, do not hesitate to make contact. Our summary overview document, 'Governor on a Page' provided a snapshot of our current makeup and support throughout 2018. Click here for the Summer 2018 version. The format is under review during Autumn 2018.
The term of office for all governors, except the Head teacher, is 4 years.
If you would like to find out more about being a school governor, please see the attachment at the bottom of this page.
Click on 'Governor Corner' to find out the dates of our next meetings.
At Deanshanger Primary School we have a dedicated team of governors, committed to the key roles of -
Prioritising the highest Safeguarding practice and that the school is a safe and happy learning environment.
Ensuring that the school fulfils all its statutory obligations and that all information regarding this is easily accessible on the school website.
Determining the strategic direction of the school through the School Improvement Plan (SIP) and ensuring that this is based on an annual and accurate Self Evaluation Form (SEF).
Monitoring and evaluating the progress of children against the annual targets outlined in the SIP.
Monitoring and evaluating the progress of senior leadership to ensure progress in all areas and the smooth running of the school.
Being visible in the school through link governor visits and supports subject improvement in line with the SIP.
Approving and monitoring the budget.
Supporting the recruitment of excellent staff.
The full Governing Body meet four times a year with sub-committee meetings for Curriculum, Personnel, Premises,and Finance in between.
To contact the Chair of Governors - Mrs Sue Forman directly, please use the following email address - ChairofGovernors@deanshanger.northants.sch.uk or deanshangergov@deanshanger.northants.sch.uk or for postal correspondence, please use the school address below.
Co-opted governors
David Aaronson Chair - Personnel Committee, Jjoint Vice-Chair of Governors, member of Curriculum and Performance Committee
I have been a Governor for nearly 30 years and my reasons were so I could help support the school in the work it does in providing positive experiences for all the children regardless of ability, to see that we became a transforming force in the wider community and ensure that we delivered the best educational opportunities we could. Before retirement, I worked in the field of Special Education with Adults with Learning Disabilities and as a SEN link governor, this has enabled me to support the school in this very important area.
I was a District and Parish Councillor up until 2014 and this allowed me to build up links between the School and wider community, as well as accessing support and funding from outside agencies.
Pecuniary Interest –None
Current Term of Office 1st September 2015 - 31st August 2019
Michelle Fernandez Chair of Premises and Finance Committee, Joint Vice-Chair of Governors, member of Personnel Committee
I am a Senior Finance Manager for Mercedes Benz Financial Services and have worked in finance for over 20 years, with many large blue chip companies. I bring extensive all-round financial skills to the governing body, including budgetary, financial accounting, control, procurement and analysis. Along with this I also have many years of management experience, to include coaching, training and performance management. Having started my accounting career in the public sector I understand how budgets are managed, reported and recorded.
Pecuniary Interest - Parent of a child in school
Current Term of Office 31st August 2015 - 30th August 2019
Andy Limbert Vice Chair of Curriculum Committee, Vice Chair Personnel
I am a retired hotelier with over 40 years of experience running large hotels, both in this country and overseas.
Having lived in the village for more than 30 years, I have always taken an interest in both the primary and secondary schools. In their youth, both of my grown-up children attended the schools and benefitted from the excellent education which they received.
When running hotels I have been active within schools in a number of areas, having worked with education establishments as a careers advisor, mentor and other supporting roles.
I truly believe in the importance of a sound education and I hope I will bring to the team at the school, the knowledge and experience which I gained from the variety of roles which I have held in industry.
For many years I have been active within the village community, serving as a Parish Councillor, and together with my wife, we started and ran the Deanshanger Feast for over 16 years.
I am looking forward to furthering my involvement in the community, by supporting and working with the team at the school.
Pecuniary Interest - None
Current Term of Office 17th July 2017 - 16th July 2021
Liz Wynder Vice Chair of Premises and Finance Committee
In my day job, I am a Technical Officer at NHBC and have worked in the construction industry for over five years. I have an understanding of construction and building management as well as a more general science background.
In the past, I have been a town councillor, and value a new opportunity to contribute to the community.
Pecuniary Interest - Aunt of 2 children in school
Current Term of Office 17th July 2017 - 16th July 2021
Ken Turner - membership of Committees tbc
I switched career in 2004 leaving the NHS, my biomedical science career and my home town in the North East of England behind to relocate to Milton Keynes; where a future profession in the world of commercial pathology diagnostics awaited.
Although I trained in science, I have a keen interest and talent in IT and initially took a role as an IT specialist assisting pathology laboratories with their diagnostic computer systems. Since then I have gained qualifications and experience in Microsoft support, Prince2 project management, leadership and management and more recently completed an MBA.
In my current role as Director of Customer Service, I have a very varied role with heavy involvement in scientific support, regulatory compliance, ISO standards, IT, logistics and change management.
As I am not from an educational background, in a governor role I would hope to bring diversity, a different approach and thought process. An alternative opinion will ensure a wider consideration of all school topics which ultimately ensure a successful and positive experience for the children, staff and parents of Deanshanger Primary School.
Pecuniary Interest: Parent of child in school
Current Term of Office: 13th September 2018 - 12th September 2022
Parent Governors
George Fairweather - member of Curriculum and Performance Committee
I have lived in Deanshanger for the past eight years and have one child currently in School and another due to enter in September 2018. I am married to a local lady who herself attended DPS.
Now in semi-retirement, I have had a lifelong involvement with agriculture and the countryside.
I have been a Fellow of both the Royal Institution of Chartered Surveyors (Rural Division) and the Central Association of Agricultural Valuers. During my career in this field, I have been responsible for all aspects of land management, in particular, managing large rural estates and farms which involved (amongst other aspects) total responsibility for financial control and forward planning.
In addition to the above, I have also Chaired a Parish Council and been a Church Warden for many years
My last full time employment was in Compliance. This involved running a team of Inspectors to verify compliance of Animal Feed Manufacturers to a number of different Certifiable Standards, mainly in the UK but also in Europe, Asia and the Americas.
My mother was a teacher for many years. She and many others over the years instilled in me the joy and importance of learning.
Having already successfully put three children through their education, and another two to go, I feel I have the ability to help DPS achieve their goal of an Ofsted "Outstanding School".
Pecuniary Interests - Parent of a child in school
Current Term of Office 17th July 2017 - 16th July 2021
Chris Stevenson - member of Personnel Committee
Welcome to Chris who is just starting on Induction Training and will officially become part of our Governing Body on 4/12/2018 at the FGB meeting. Chris's Pen Portrait and other details will follow shortly ....
Pecuniary Interests - Parent of a child in school
Current Term of Office: 4th December 2018 - 3rd December 2022
Elected Staff Governor
Nyree McKenzie - member of Curriculum and Performance Committee
I am a proud mum of two teenage children. I have lived locally, in the Milton Keynes area, since I was five years old.
In 2009, I was employed by Northampton County Council as a Learning Support Assistant in Foundation Stage at Deanshanger Primary School. Whilst working within the Early Years Team, I trained on the job and attended Northampton University, to gain my Early Years Teacher Status qualification in July 2016.
I realised the importance of an educator and acknowledged that the EYFS framework has the foundations of each child's lifelong learning experiences. It is these foundations that I want to build upon, with Parents, Governors, Staff and the Local Community, as partners. I am both excited and delighted to be a new member of the Governing body and to experience this journey with you all.
Becoming a member of the Governing body will add a new dimension to my role. I am hoping it will give me further opportunities for me to make a difference and help to move our school forward. I enjoy and thrive on the challenge that comes with every aspect of school life and am passionate about high quality education for each and every child to reach their potential. I would like to contribute to providing an outstanding education where children are motivated and inspired to achieve in a creative and caring school. I am also keen to ensure this school is a safe, secure and happy environment for staff and pupils alike.
Pecuniary Interest – FS Teacher
Current Term of Office 13th September 2018 - 12th September 2022
LA Governor
Sue Forman Chair of Governors, interim Chair of Curriculum Committee, member of Finance and Premises Committee, member of Personnel Committee
I have lived locally for over 20 years and have 2 'grown up' sons. I strongly believe in every child having opportunities to achieve to the best of their ability and I enjoy being part of a team that aims to be inclusive, challenging and part of the community. In addition to all of these important elements our School aims to equip every child with skills for life in a rich learning environment which is essential for their future. Education is constantly changing, providing challenges and I thrive on supporting our School to adapt and achieve our goals.

In addition to bringing a common sense approach and 'can do' attitude to this role, I contribute from a broad range of knowledge, skills & experience to the Governor Role gained through working for over 25 years in the education world: teaching (mainly FE but some Middle School experience), managing/mentoring teams as a Sales Manager, Project manager - CRM system, Event Manager (Primary & Secondary educational publishing). However, in addition to the above, I have worked voluntarily at various times for Charity groups and organisations supporting children's education (setting up Pre-school, Toy Library, Playgroup, Summer Activity weeks, Beavers, etc.).
Pecuniary Interest - None
Current Term of Office 10th April 2016 - 9th April 2020
Head Teacher
Rachel Rice
As Head teacher I feel privileged to work in such a vibrant and community focused school. We are well supported by all stakeholders, have a very active PTA, parents that show a huge interest their child's education and very importantly, happy and polite children that come to school eager to learn – the recipe for learning success. I am also very fortunate to work alongside a committed team of governors that constantly challenges us as critical friends whilst supporting our forward direction. We work strategically to ensure that our School Improvement Plan is acted upon in a timely manner and that all other advice is reflected upon to ensure our school is constantly moving towards being outstanding in the widest sense.
Pecuniary Interest - Employee
Current Term of Office started – 31st August 2014
Governor Meeting Dates 2018-2019

DPS Governing Body Meeting Schedule: FGB and Committee Meeting Dates, September 2018 – September 2019
Agreed FGB 13/9/2018
| | |
| --- | --- |
| 2018 | |
| FGB (agenda: to include election of officers, Sub Committees and Chairs for 2018-2019, all Governor Roles, Declaration of Conflict of Interest, other statutory admin, SEF/SIP, etc.) | Thursday, 13th September 2018 6.30-8.30pm |
| Learning Walk | Thursday, 18th October 2018 8.30am-12.30pm |
| Personnel Committee (focus on PM reviews/outcomes all staff) | Thursday, 8th November 2018 6 – 8pm |
| Finance/Premises Committee | Monday, 12th November 2018 6-8pm |
| Performance/Curriculum Committee (agenda: to include recent data capture and feedback from 'Invited Experts') | Monday, 26th November 2018 6-8pm |
| FGB | Tuesday, 4th December 2018 6.30-8.30pm |
| 2019 | |
| Performance/Curriculum Committee (agenda: to include recent data capture & feedback from 'Invited Experts') | Monday, 4th March 2019 6-8pm |
| Learning Walk | Tuesday, 12th March 2019 8.30am - 12.30pm |
| Finance & Premises Committee (agenda: to include budget discussion) | Monday, 25th March 2019 6-7.30 |
| FGB (agenda: to include budget discussion/agreement in principle of draft budget) | Monday, 1st April 2019 6.30-8.30 pm |
| | |
| Personnel Committee (agenda: to include consideration of staffing issues for 2018-2019 academic year) | Monday 3rd June 2019 6-7.30pm |
| Finance & Premises Committee | Thurs 6th June 2019 6-7.30pm |
| Performance/Curriculum Meeting (agenda: to include data capture info & feedback from 'Invited Experts' | Thursday 11th July 2019 6-8pm |
| FGB* (agenda: to include final data capture | Thursday, 18th July 2019 6.30-8.30pm |
| | |
| FGB FGB (agenda: to include election of officers, Pecuniary Interests, other statutory admin, SEF/SIP) | Monday, 16th September 2019 6.30-8.30 pm |
Governance 2018-2019
Name

Type of governor

Chair/Vice-Chair (if any)

No. of full governor meetings attended

No. of committee meetings and Learning Walks (LW) attended

Lead Gov

Priority/Link role

Governor training from Sept 2018

David Aaronson

Co-opted

Vice Chair

2/2

LW 1/1

SEND

Most Able

LAC

George

Fairweather

Elected Parent

2/2

LW 1/1

British Values

English

RE

Safeguarding Update(Working Together 2018)

Ofsted Ready (LA)

Michelle Fernandez

Co-opted

Vice Chair

2/2

LW 0/1

Pupil Premium

Sports funding

Maths

Safeguarding Update (Working Together 2018)

Ofsted Ready (LA)

Sue Forman

LA Governor

Chair

2/2

LW 1/1

Safer Recruitment

Safeguarding

Child Protection (NSPCC)

Safeguarding Update (Working Together 2018)

Ofsted Ready (LA)

Safeguarding for Governors

Ken Turner

Co-opted

1/1

LW 1/1

Computing

Safeguarding Update (Working Together 2018)

Ofsted Ready (LA)

New Governor Induction

Chris Stevenson

Parent Governor

(grom 4/12/2018)

1/1
LW 0/0
English
New Governor Induction

Nyree McKenzie

Elected Staff Governor

2/2

Safeguarding Update (Working Together 2018) /INSET

New Governor Induction

Andy Limbert

Co-opted

Lead Gov: Maths, SEND

2/2

Maths

SEND

Safeguarding Update (Working Together 2018)

Rachel

Rice

Head teacher

2/2

GDPR

Liz Wynder

Co-opted

2/2

Science

Health & Safety

Website Compliance

Governor CPD

Safeguarding Update (Working Together 2018)

Hannah Ward

Clerk

Associate Members
Expertise
Jonathan Heap

Associate Member

Strategy, Vision
Sach Grant
Associate Member
HR/Recruitment
Peter Nickoll
Associate Member
Curriculum, Senior Leadership
Governance 2017-18
Name

Type of governor

Lead role/Chair/Vice-Chair (if any)

No. of full governor meetings attended

No. of committee meetings and Learning Walks (LW) attended

Priority/Link role

Governor training from Sept 2017

David Aaronson

Co-opted

4/4

4/4

LW 2/2

SEND

Most Able

LAC

Online: Gov Refresher, Performance Data

In House Briefings: Performance Data, Finance, Preparation for Ofsted

George

Fairweather

Elected Parent

4/4

4/5

LW 1/1

British Values

English

New Gov Induction

In House Briefings: Performance Data

Finance, Preparation for Ofsted

Michelle Fernandez
Co-opted
4/4

5/5

LW 2/2

Pupil Premium

Sports funding

Maths

In House Briefings: Performance Data, Finance

Julie

Fletcher

Elected Parent

(Resigned Dec 2018)

2/2

2/2

LW 1/1

English (until Dec 2017)

CPD (until Dec 2017)

Sue Forman

LA Governor

Chair

4/4

8/8

LW 2/2

SEND

Most Able

Science

Safer Recruitment (from Dec 2017)

Online: Gov Refresher, Performance Data, NSPCC Safer Recruitment.

Taking the Chair,

InHouse Briefings: Performance Data, Finance, Preparation for Ofsted

Rev. Stephanie Hibberd

Co-opted

Vice Chair

(resigned June 2018)

3/3

3/3

LW 1/1

Safeguarding

RE

Safer Recruitment

Gov CPD (from Dec 2017)

In House Briefings:

Performance Data, Finance, Preparation for Ofsted

Nic Masters

Elected Parent

(from 04/12/2017)

2/2

1/1

LW 1/1

English

Arts

New Governor Induction

In House Briefings:

Performance Data, Finance, Preparation for Ofsted

Trevor Gregory

Elected Staff Governor

Resigned July 2018

3/3

1/2

LW N/A

Computing

GDPR

Andy Limbert
Co-opted
3/4

4/4

LW 1/1

Maths

New Governor Induction

HT PM Panel

In House Briefings: Performance Data, Finance, Preparation for Ofsted

Rachel

Rice

Head teacher

4/4

8/8

LW 2/2

In House Briefings: Performance Data,

Finance, Preparation for Ofsted

Liz Wynder

Co-opted

4/4

3/3

LW 1/1

Science

Health & Safety

Website

New Governor Induction

Online: Governor Induction, Performance Data

In House Briefings: Performance Data, Preparation for Ofsted

Clare Avery

(until Dec 2017)

Hannah Ward (from

March 2018)

Clerk

2/2

2/2

3/3

LW N/A

3/3

1/1 LW Clerked
governance 2016-17
Name

Type of governor and office held (if any)

No. of FGB meetings attended

No. of committee meetings attended

Link role

Governor training

David Aaronson

LA Governor

Chair Cur&Com

LAC

SEND (Joint)

6/6

3

2 learning walks

RE

SEND ( Joint)

-

Trevor Gregory

Elected Staff Governor

4/6

2

N/A

-

Philippa Doyle

Elected Staff Governor

5/6

3

N/A

-

Michelle Fernandez

Co-opted

Governor

6/6

3

2 learning walks

Sport

Pupil Premium

Maths

Julie Fletcher

Elected Parent Governor

5/6

3

2 learning walks

English

CPD

Safer Recruitment

Pay & perf panel

School finance for governors

Stephanie

Hibberd

Chair of

Governors

6/6

3

2 learning walks

Safeguarding

RE

Pay & perf panel

Sue Forman

LA Governor

V-Chair

Head Perf. Man.

SEND (Joint)

5/6

3

2 learning walks

SEND

Assessment

Pay & perf. panel

Gov. induction

School perf. data

Jonathan Heap

Community Governor

Chair of Governors

5/6

2

2 learning walks

Rachel Rice

Head teacher

Diane Smith

Associate Member

(Resigned Dec 2016)

2/2

N/A

-

Sarah Webb

Associate Member

5/6

N/A

-