Curriculum
Topics are delivered across the school to link learning and bring it to life. The topics chosen are regularly reviewed to ensure they cover statutory requirements, build upon core skills and knowledge and very importantly are enjoyable for the children. Click here for the whole school curriculum overview grid.
Art
At Deanshanger Primary School, our aim is to deliver a high-quality art and design education. We believe art should engage, inspire and challenge pupils, equipping them with the knowledge and skills to experiment, invent and create their own works of art, craft and design. As pupils progress, they should be able to think critically and develop a more rigorous understanding of art and design. They should also know how art and design both reflect and shape our history, and contribute to the culture, creativity and wealth of our nation... read more here
British Values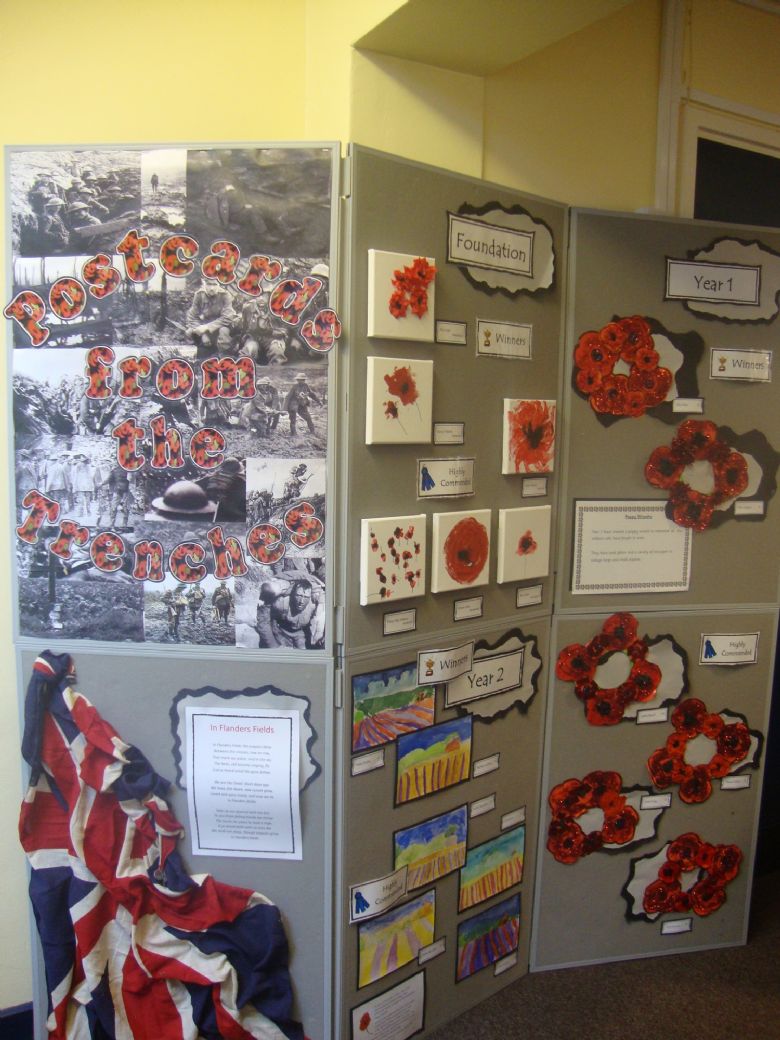 The leadership, staff and governors of Deanshanger Primary School take extremely seriously our responsibility to develop our pupils' awareness of what it means to be British. We aim to do this through explicit consideration of the overarching values identified above but also through curriculum activities that promote a fuller understanding. Specifically in History children will learn about the key events and people that shaped our society and locality; Geography will give them an understanding of the physical attributes of the United Kingdom on a local and national scale; RE and PSHE provide opportunities to explore the principles by which we and others in the country and local community live our lives...
read more here
Computing
At Deanshanger Primary School we believe that Computing and the use of ICT is central to the education of all children. We aim to give each pupil the opportunity to apply and develop their technological understanding and skills across a wide range of situations and tasks. Pupils are encouraged to develop a confident and safe approach to Computing and the use of ICT, with the understanding of the capabilities and flexibility of their resources...
read more here
Design Technology
Design and Technology (DT) is an inspiring, rigorous and practical subject. Using creativity and imagination, pupils from Foundation Stage to Year 6 design and make products that solve real and relevant problems within a variety of contexts, considering their own and others' needs, wants and values...
read more here
Eco School
Eco-Schools is an international award programme that guides schools on their sustainable journey, providing a simple framework to help make sustainability an integral part of school life. Eco-Schools can help enhance the curriculum and get the whole school united behind something important;
read more here
English Language
In our English teaching we aim to develop pupils' abilities to communicate effectively in speech and writing, to listen with understanding and to become enthusiastic and responsive readers.
Pupils' abilities are developed within an integrated programme of speaking and listening, reading and writing. This is usually implemented through a daily English lesson for Years 1 to 6, and is linked to the year group topic whenever appropriate.
Children are encouraged to speak clearly, fluently and with confidence in groups of varying sizes and ages and to listen and respond to other people. Drama is used whenever possible which helps in bringing the curriculum to life. Children also perform poetry. This can be individually or as part of a group.
French
French is taught in a whole-class setting, by the class teacher or language specialist. The Catherine Cheater scheme of work for French and CGP Salut also provide a wealth of ideas...
read more here
Geography
At Deanshanger Primary School, our aim is to deliver a high-quality geography education, which stimulates pupils thinking about the world and its people. Teaching equips pupils with knowledge about diverse places, people, resources and natural and human environments, together with the Earth's key physical and human processes. As our pupils progress, they will deepen their understanding of the interaction between physical and human processes, and of the formation and use of landscapes and environments...
read more here
History
In history, we aim to develop the children's knowledge and general understanding of history across a range of historical periods. This aspect of the curriculum will focus on the children's own history along with history of the village stretching through to national and global periods in history. Children will learn through a range of approaches to bring the history to life and enhances their understanding. Individual year groups are encouraged to include other historical events and periods beyond the Normans especially if it develops the children's knowledge and understanding. An example of this is World War I within Year 5..
.read more here
Maths
Using the Abacus scheme to help us each child has specific mathematical teaching appropriate for their age and ability. Lessons, activities and the learning environment enable children to be numerate, solve problems and apply their mathematical skills across the curriculum. The Foundations Stage curriculum offers mathematics teaching in whole class, groups activities and within the learning environment. Children gain experience of number recognition and formation, creating and identifying sets, shape, measurement, addition, and subtraction. Children in Key Stage 1 and 2 have daily maths lessons and one lesson a week is set aside to develop problem-solving and reasoning skills. The children use increasingly higher values, practise multiplication and division, develop their understanding of place value, number patterns and shapes and measures. Practical activities, the use of ICT through Mathletics and Abacus and the development of mental calculation strategies are key features of the mathematics teaching. Children will also use their mathematical understanding with a high emphasis on talk in order to understand and develop their reasoning skills, to investigate and solve problems across the curriculum.
Music
At Deanshanger Primary School, our aim is to deliver a high-quality musical education. We believe that music enables children to better understand the world as music reflects the culture and society we live in. Music provides the children with a unique method of communicating their ideas and understanding...
read more here
Physical Education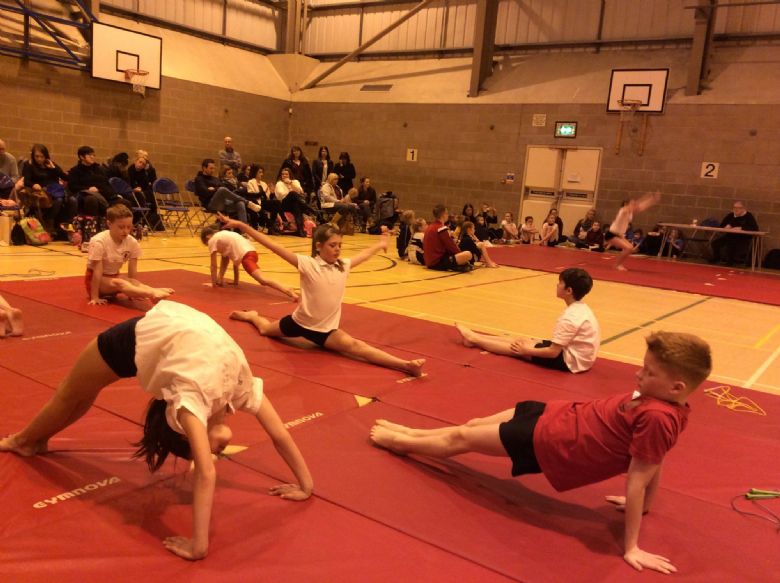 At Deanshanger, we believe that Physical Education is a vital part of the curriculum as it not only promotes a healthy and active lifestyle but teaches the key values of teamwork, honesty, self-belief, passion, determination, and respect.
All children are entitled to and provided with 2 hours of Physical Education per week. We currently use the REAL PE programme which heavily focuses on coordination, balance and agility and promotes mastering and improving key skills within sport. All staff are trained in this approach and deliver REAL PE to their class.
Foundation Stage follow their REAL PE programme and satisfy the Early Years curriculum through other units of dance, gymnastics, apparatus use and multi-skills activities.
Key Stage 1 follow their REAL PE programme, complete with REAL GYM (new for this academic year) and dance. In addition Year 2 take part in a skills based approach to invasion, net/ball and fielding and striking games for outdoor PE whilst Year 1 follow Val Sabin.
Lower KS2 follow their REAL PE programme, complete with REAL GYM (new for this academic year) and dance for indoor PE. Outdoor games is traditional sports games which focus on the skills development whilst being played with a competitive recognised sport. There is no requirement what sport games should be covered but we try to keep them in-line with any sports events coming up in the year. REAL PE units can also be done as the outdoor games too.
Upper KS2 follow their REAL PE programme, complete with REAL GYM (new for this academic year) and dance for indoor PE. Outdoor games is traditional sports games which focus on the skills development whilst being played with a competitive recognised sport. There is no requirement what sport games should be covered but we try to keep them in-line with any sports events coming up in the year. REAL PE units can also be done as the outdoor games too. Upper KS2 also follow an in-house competition format earning points towards Sports Day.
As well as Physical Education in curriculum time, Deanshanger Primary also take part in many sporting events with other schools in the local area. These include: tag rugby, football, athletics (indoor and outdoor), gymnastics, netball, cricket, and hockey.
Specifically, Year 4 attend Towcester swimming pool for swimming lessons. Years 4 and 6 get the opportunity to go on school residentials which provide chances to explore more outdoor experiences related to physical activity.
We also have a broad range of in-house activities delivered by our Sports Leaders, Play Leaders and several outsourced sports providers.
PSHE
In PSHE we aim to offer children the opportunity to express their thoughts, ideas and emotions about important issues in school, home and society. PSHE is taught using the Northamptonshire PSHE Scheme of work in Foundation Stage, Year 2, Year 3, Year 4, Year 5 and Year 6. The scheme is underpinned by Social and Emotional Aspects of Learning...
read more here
Religious Education
Religious Education (RE) is a compulsory subject in the national curriculum. It is an important curriculum subject in its own right and also makes a unique contribution to the spiritual, moral, social and cultural development of pupils and supports wider community cohesion...
read more here
Science
Science stimulates and excites pupils' curiosity about phenomena and events in the world around them. It also satisfies their curiosity with knowledge. Because science links direct practical experience with ideas, it can engage learners at many levels. Scientific method is about developing and evaluating explanations through experimental evidence and modelling. Pupils learn to question and discuss science-based issues that may affect their own lives, the direction of society and the future of the world. In the Early Years Foundation Stage (EYFS), children are encouraged to develop the characteristics of effective learning, many of which help the children to develop skills which support their scientific learning. Science is taught through 'Understanding of the world', building on their natural curiosity and fascination with the world around them.
Science teaching in the rest of the school follows the National Curriculum guidelines through a topic approach from the IPC (International Primary Curriculum), providing a broad, relevant science curriculum for all the children.
In Key Stage 1, pupils observe, explore and ask questions about living things, materials and physical phenomena. They begin to work together to collect evidence to help them answer questions and to link this to simple scientific ideas. They are helped to develop their understanding of scientific ideas by using different types of enquiry to answer their own questions, including observing changes over a period of time, noticing patterns, grouping and classifying things, carrying out simple comparative tests, and finding things out using secondary sources of information. They share ideas and communicate them using scientific language, drawings, charts and tables with the help of ICT if it is appropriate. Most of the learning about science is done through the use of first-hand practical experiences.
At Key Stage 2, pupils learn about a wider range of living things, materials and physical phenomena. They make links between ideas and explain things using simple models and theories. They apply their knowledge and understanding of scientific ideas to familiar phenomena, everyday things and their personal health. They think about the work of scientists and the effects over time of scientific and technological developments on the environment and in other contexts. They ask their own questions about what they observe and make decisions about what types of scientific enquiry are likely to be the best ways of answering them, working on their own and with others. They draw simple conclusions, use scientific language and a range of reference sources in their work. They also use conventional diagrams, charts, graphs, and ICT to communicate their ideas.
Special EduCational Needs and Disability - SEND
Across the school we ensure that all children's needs are catered for, allowing for them to be involved in all aspects of the curriculum. This is delivered in a number of different ways from differentiated lessons, specific small group interventions and one to one support to develop a specific aspect of a child's learning need. A provision map for each year group shows the additional support being delivered to meet the needs in that year group...
read more here
Assessment
We believe that effective assessment provides information to improve teaching and learning. We give learners regular feedback on their learning so that they understand what it is that they need to do better. This allows us to base our lesson plans on a detailed knowledge of each pupil. We give parents regular written and verbal reports on their child's progress so that teachers, children, and parents are all working together to raise standards for all our children. Currently, we are in a transition period, since the removal of National Curriculum Levels descriptors and the implementation of the New Curriculum...
read more here
Download our Assessment Slideshow
View our Assessment leaflet